I don't think I can have too many chili recipes, since we have a slow cooker chili once a week. Trust me, this White Chicken Poblano Chili is a must try! It's creamy and spicy, and topping it with Monterey Jack Cheese makes it extra dreamy. The main reason I make chili once a week is that when I get home from work or running errands, all I have to do is ladle it into bowls and serve with the toppings. That is what crock pot cooking is all about, not having to do much when you get home.
This week we are getting the travel trailer ready for camping. We are going to a family reunion for my mom's side of the family. Though I will be avoiding my family most of the week, it will be nice to catch up a little with the relatives. I have a few slow cooker meals planned for camping, and if they turn out well, I will share them when I return. Have great week, and I hope you enjoy my recipe for Slow Cooker White Chicken Poblano Chili!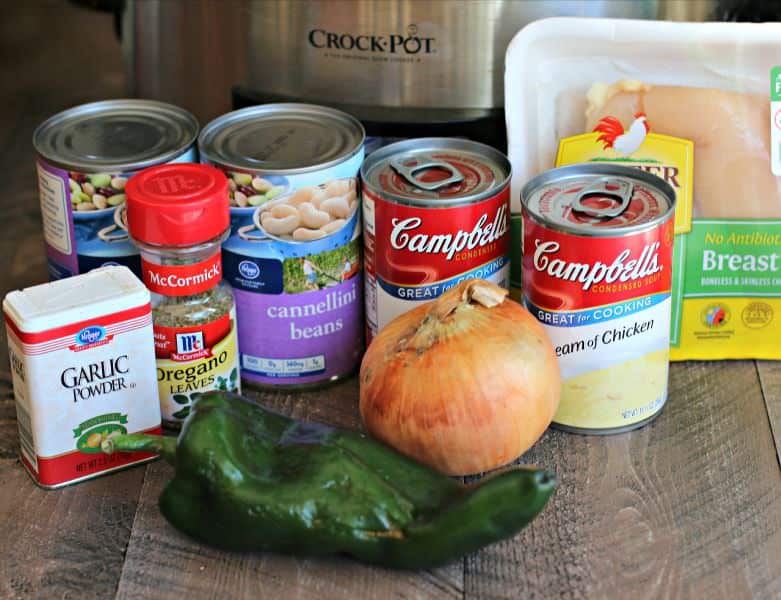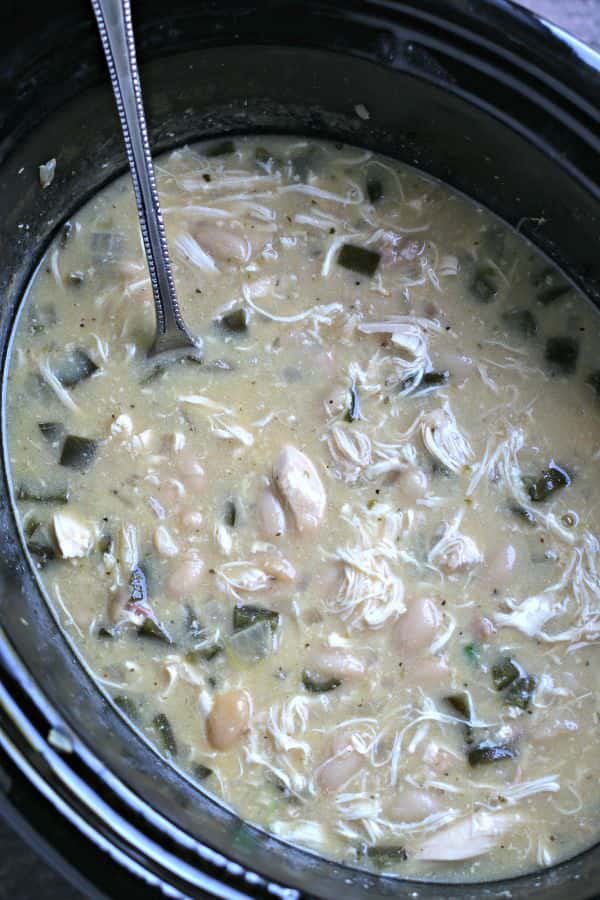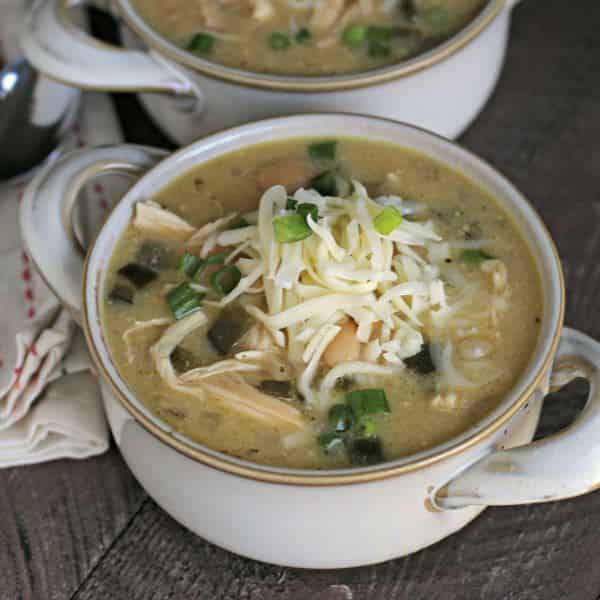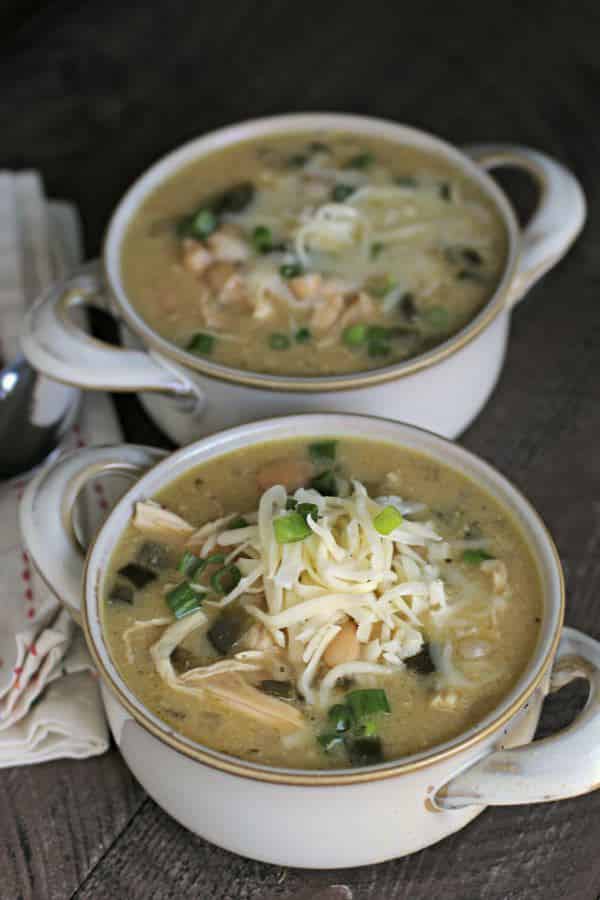 White Chicken Poblano Chili
Ingredients
2 (10.75-oz.) cans cream of chicken soup
3 cups water
2 (15-oz.) cans cannellini beans, drained and rinsed
½ cup diced onion
1 poblano pepper, diced (about 1 cup)
½ tsp. oregano
¼ tsp. salt
¼ tsp. pepper
¼ tsp. garlic powder
⅛ tsp. cumin
1.5 lbs. boneless skinless chicken breasts
For Serving
Shredded Monterey Jack cheese
Sliced green onion
Instructions
In a 5-quart or larger slow cooker add the cream of chicken soup and water, stir until you can get most of the lumps out. Next stir in the beans, onion, poblano peppers, oregano, salt, pepper, garlic powder, and cumin. Stir.
Add the chicken breasts into the slow cooker.
Cover and cook on LOW for 8 hours without opening the lid during the cooking time.
Shred the chicken right in the slow cooker with 2 forks.
Serve the chili topped with Monterey Jack cheese and green onions.