Steakhouse Chili
This recipe for steakhouse chili is amazing, I adapted it for my slow cooker and here is how the recipe came about-
A girl I work with, when I barely knew her yet, would bring me chili and a little bag of fritos for lunch. And of course I ate it, I never say no to food!
But let me tell you, it was the best chili I have ever had. The Chili wasn't over powered by chili powder, and it had big chunks of steak in it, and it's almost like fritos were created just for this chili! Well, it turns out my friends husband created this chili recipe by accident, what a great accident it was!
This slow cooker recipe for steakhouse chili doesn't have your usual ho-hum chili ingredients in it, this recipe has steak (or stew meat), also flavored with au jus, taco seasoning, and fresh salsa at the end.

MY LATEST VIDEOS
If you are looking for a new chili recipe, that is amazing, and totally different from any other chili recipe, this steakhouse chili is it!
Note- This recipe is spicy, not knock your socks off spicy, but it has a kick to it!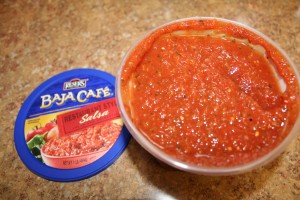 This is the salsa I use, it is in the refrigerated section of your store, near the cheeses. Its called Reser's Restaurant style. You can see it isn't too chunky, at the end of cooking time, stir in the salsa, and it blends right in.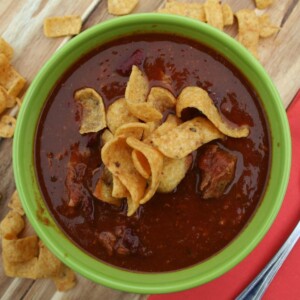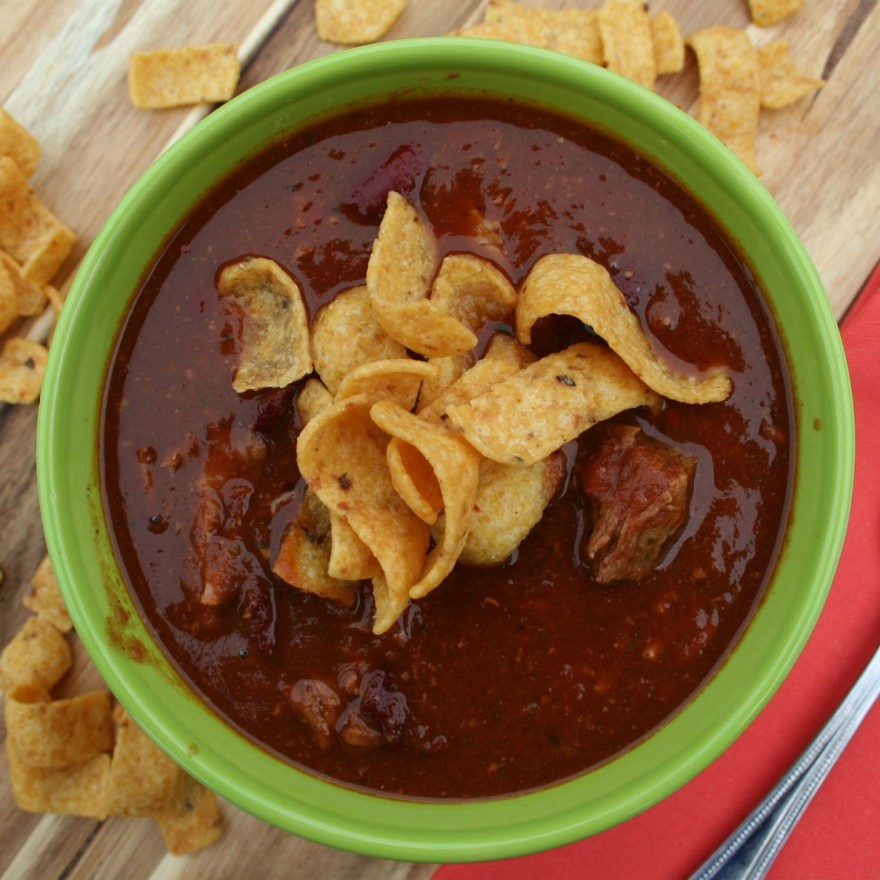 Ingredients
1 to 1 1/2 pound cubed sirloin, or stew meat
4 cups water
1/2 1.1 ounce packet au jus mix (just eyeball it)
1 1.25 ounce taco seasoning packet
6 ounce can tomato paste
2 15 ounce cans kidney beans (drained)
1 16 ounce container fresh salsa (in refrigerated section of store, not too chunky, I use Reser's Restaurant style)
1 bag fritos (10 1/4 ounce size bag is more than enough)
Instructions
In your slow cooker, add 4 cups water a half packet of au jus mix, taco seasoning packet, and tomato paste.
Whisk until smooth.
Add stew meat, or sirloin, and drained kidney beans.
DO NOT ADD SALSA YET!
Cook on low for 8 to 9 hours.
Stir in fresh salsa.
Cook for 20 minutes longer, just enough to warm it up again.
Serve with fritos on top.
If the chili is too salty for your taste, add some water at the end of cooking time.
https://www.themagicalslowcooker.com/steakhouse-chili/
Copyright Sarah Olson 2014