This Slow Cooker Beef and Potato Au Gratin is an easy from scratch hearty meal!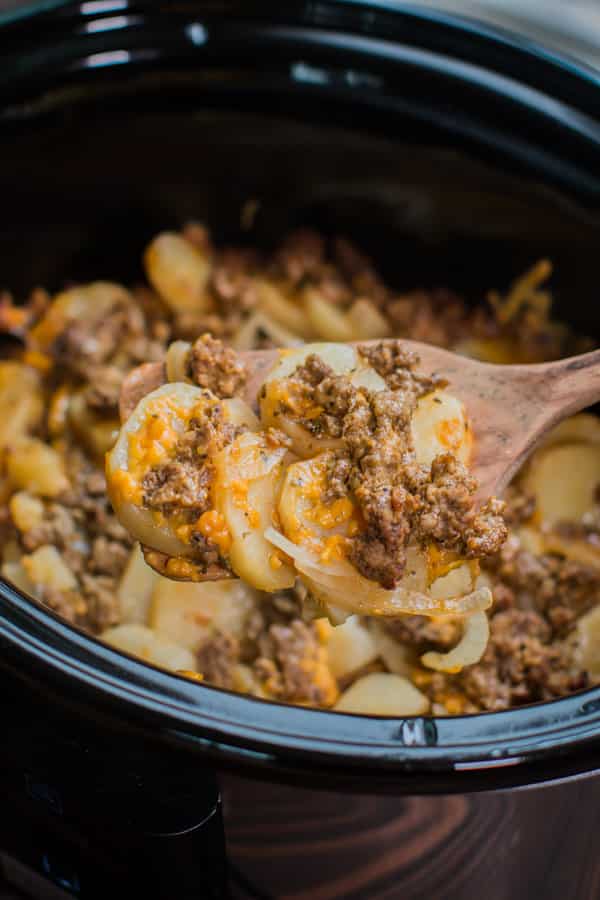 I can eat au gratin potatoes by the plate full! I decided add ground beef to homemade potatoes au gratin and came up with this fabulous hearty meal.
I really enjoyed creating this recipe. I knew that the potatoes would need some heavy seasoning, so I went heavy with the salt and pepper, but also added garlic powder, paprika and parsley. The potatoes go in the slow cooker peeled, though I don't mind skin on for most recipes this one tastes great without.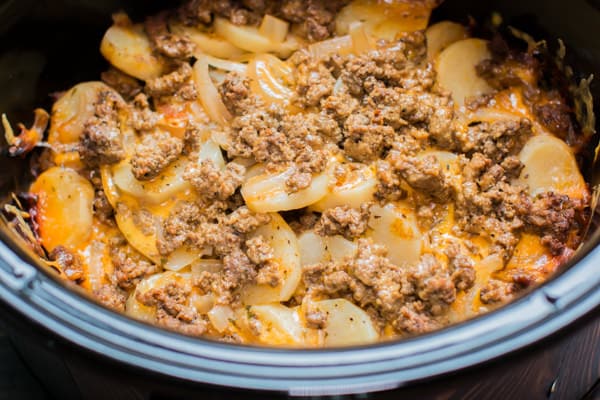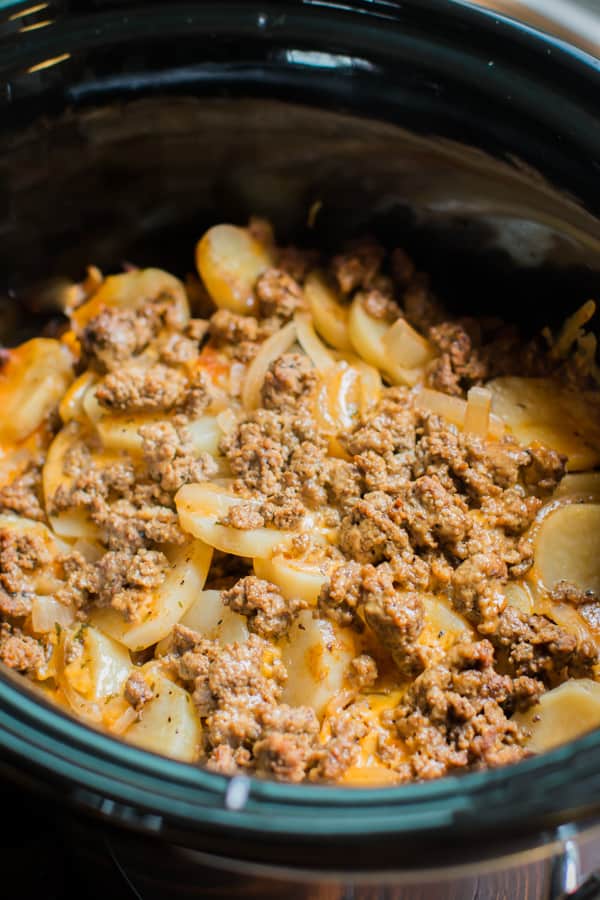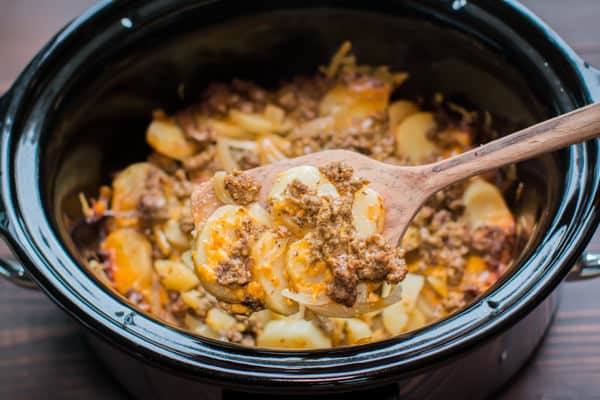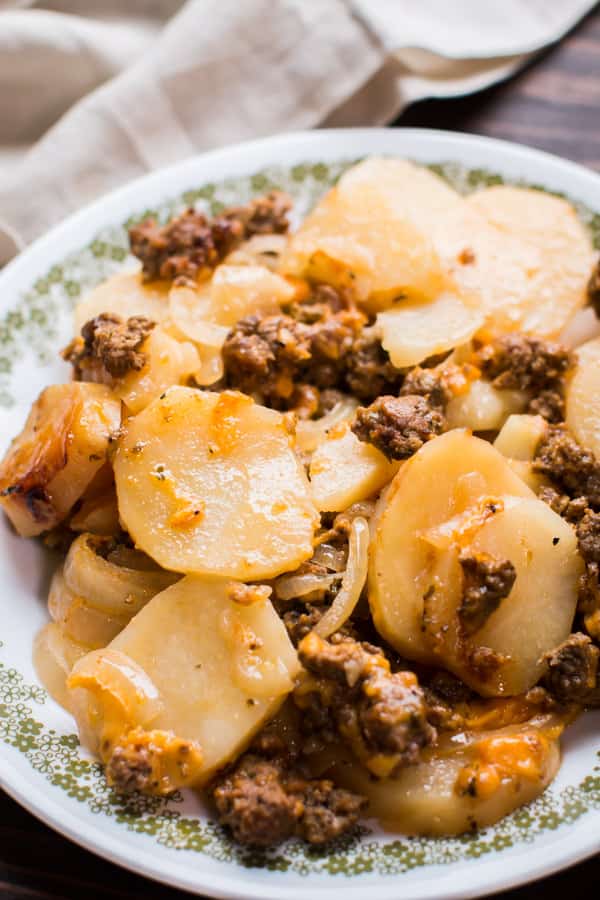 I made a new style of video, where I do photos for the different layers that go down in the slow cooker (instead of video the entire time). The first take was a mess, most of my photos were blurry and I kept kicking my tripod legs and that made the photos not line up. Thankfully day 2 of photographing went great. I also had the pleasure of eating this delicious meal two days in a row, life's rough. You can follow me on YouTube here, if you want to see more of my slow cooker videos.
I hope you have a great week,will be back next week at some point. I may only have one new recipe next week due to Lola being out for Spring break, I don't know what she has planned for me. Until then I hope you try this newest recipe, it's one of my new favorites.
Slow Cooker Beef and Potato Au Gratin
Ingredients
1 lb. ground beef (plus a touch of salt and pepper to season)
3 lbs. peeled russet potatoes, sliced a ¼ inch thick (about 7 cups total after being sliced)
1 cup thinly sliced white onion
1 tsp. paprika
½ tsp. garlic powder
1 tsp. parsley
1 tsp salt
¼ tsp. pepper
3 cups shredded sharp cheese
½ cup chicken broth (or beef broth)
Slow Cooker Size:
Instructions
Brown the ground beef on the stove top, drain fat. Add a touch of salt and pepper to season.
In a small bowl combine the paprika, garlic powder, parsley, salt and pepper.
Add half of the potatoes in the slow cooker. Sprinkle over half of the onions, half of the seasonings, half of the meat, and half of the cheese. Repeat the layers again.
Drizzle over the broth evenly over the layers.
Cover and cook on high for 4 hours. Do not open the lid during the cooking time or the potatoes will not get soft.
Serve and enjoy!
Does your family enjoy ground beef? Try more of my ground beef recipes: