Slow Cooker Enchilada Casserole is the easiest recipe you will find for enchiladas!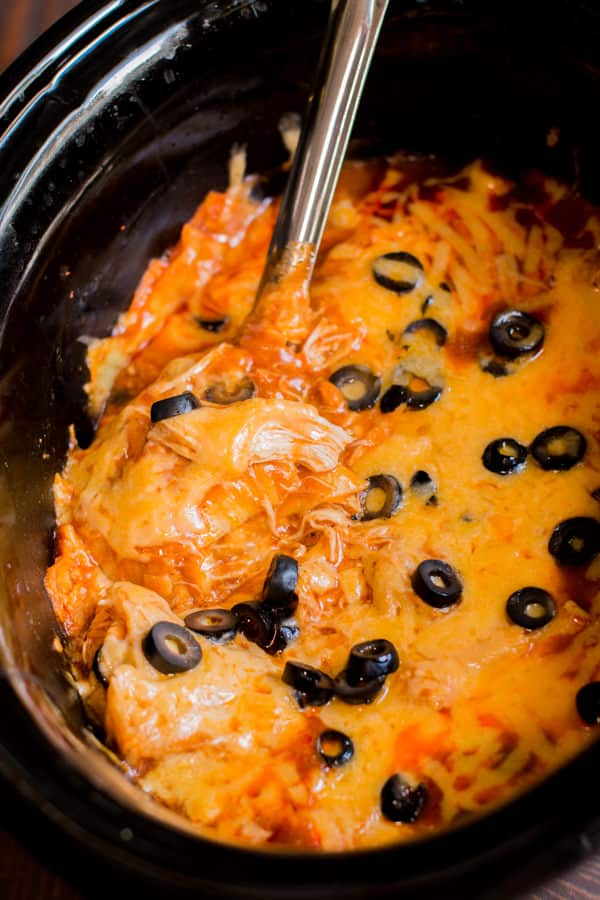 This recipe for slow cooker chicken enchilada casserole is a one pot meal (yay!). To make this recipe, I cook the chicken with a big can of red enchilada sauce, all day in my slow cooker. Then when I get home, I shred the chicken, stir in corn tortillas strips, add some cheese and olives, stir, add a little more cheese and olives on top, cook for one more hour, and wow! Easy enchiladas and I don't have the huge mess all over my kitchen from frying tortillas, and rolling the enchiladas.
Below is the chicken after cooking with the enchilada sauce. Note that the other ingredients are not added until the chicken and sauce have cooked.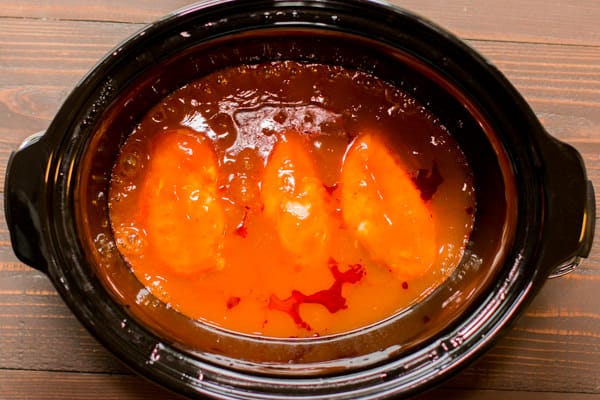 MY LATEST VIDEOS
After the chicken and sauce have cooked I add the tortilla stripes, cheese and olives making it into a casserole.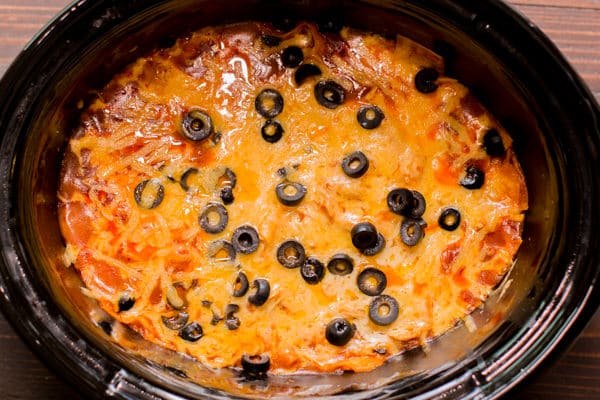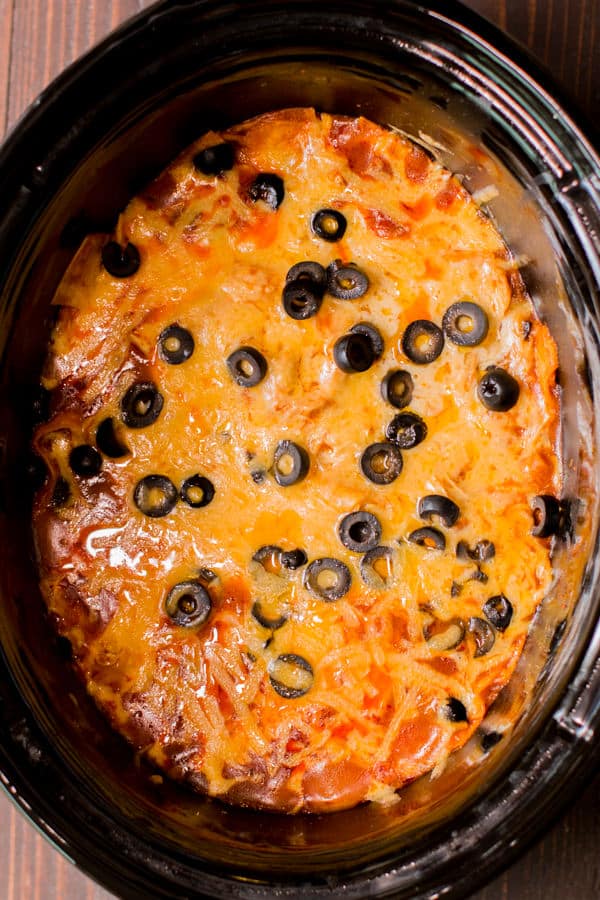 I serve this chicken enchilada casserole with sour cream on top, refried beans and spanish rice. If you don't have a great recipe for Spanish rice, check this tutorial for Spanish rice from Lil' Luna, it's the recipe I use and it's amazing.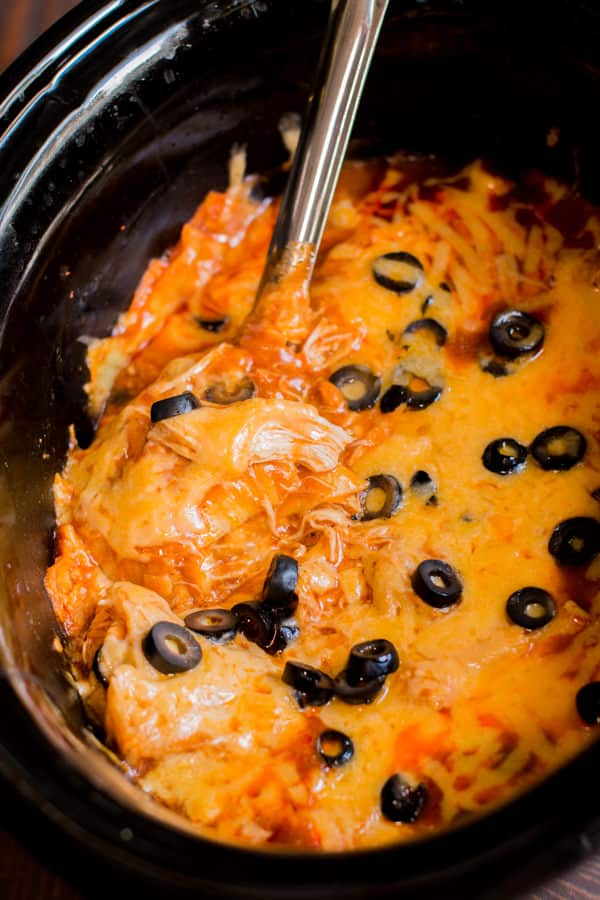 You can how to make this easy meal in the video below. You can follow me on YouTube here.
This is one of my all-time favorite recipes on the site. Easy to throw in the crock pot and has great results!
Chicken Enchilada Casserole
Ingredients
1.5 lbs. boneless skinless raw chicken breasts
1 28 ounce can Red Enchilada Sauce (I use El Pato Brand)
Add these ingredients at the end
10 corn tortillas (I used an entire 11.7 ounce bag)
3 cups grated cheddar cheese (divided)
1 3.8 ounce can black olives (divided)
Instructions
Put the chicken breasts and the enchilada sauce in your slow cooker.
Cook on HIGH for 4 hours or LOW for 8 hours.
Shred the chicken with 2 forks right in the slow cooker.
Cut the tortillas in to strips, add to chicken and sauce.
Stir.
Add 1 cup of cheese and half the olives into the sauce and chicken mixture.
Stir again.
Flatten the mixture slightly.
Add the rest of the cheese and the olives on top.
Cook on low for about 40 - 60 minutes longer.
Top with sour cream (optional)
Notes
Slow Cooker Size: 6 quart
You may also like: Slow Cooker Spicy Pinto Beans