Slow Cooker Chicken and Gravy
This recipe for slow cooker chicken and gravy was so easy! All I had to do when I got home was whip up some mashed potatoes and heat up some corn.
My family loved it, and my 3-year old asked, "Can I eat this everyday? For breakfast, lunch and dinner?".  It was too funny, she's either crazy about a meal or she will push it to the middle of the table, and refuse to eat it.  She is so dramatic at times.
To make the chicken and gravy, you start with 2 packets of chicken gravy mix,1 and 3/4 cups of water,  a can of cream of chicken soup, and a 1/8 of a teaspoon of black pepper, whisk until the gravy is as smooth as you can get it. Then put the chicken breasts in. Slow cook for 8 to 10 hours on low.
I served this chicken and gravy on mashed potatoes over a piece of sourdough bread.
This recipe is my cookbook which is available on Amazon and Barnes & Noble, the book has many more that aren't on the site!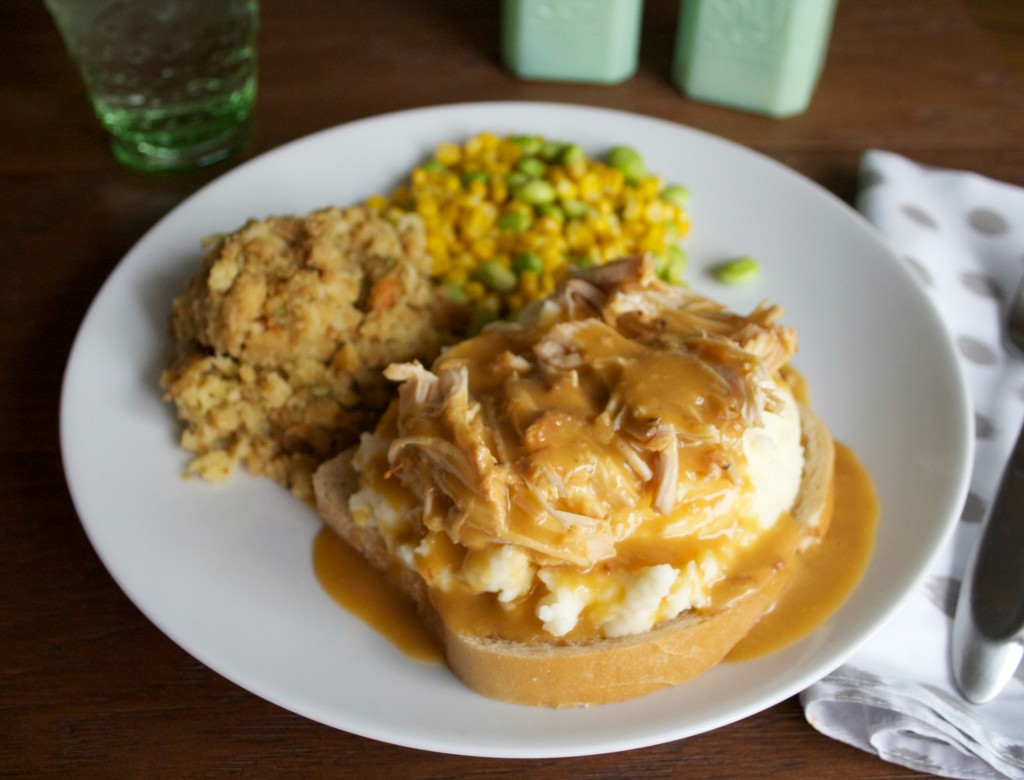 Slow Cooker Chicken and Gravy
Ingredients
1-2 pounds boneless skinless chicken breasts
2 packets dry chicken gravy mix (0.87 ounce packets)
1 10¾ ounce can cream of chicken soup
1 and ¾ cups of water
⅛ teaspoon black pepper
Instructions
Put the gravy packets, cream of chicken soup, water and pepper in a 4 quart or larger slow cooker.
Whisk until the gravy is as smooth as you can get it.
Add the chicken breasts (no need to pre-cook or brown)
Cook on low for 8 to 10 hours