I have a fun recipe for you today. This Slow Cooker Hamburger Hash recipe turns out wonderful! Tender Potatoes, sauce, meat, corn and cheese. This recipe is definitely a keeper! It reminds me of my Tater Tot Casserole Recipe on the blog, but with fresh-cut potatoes instead of tots, and corn instead of green beans.
I tested this recipe a few times before I came up with the version below, my husband liked them all, me not so much. The first time I made it without the cream of mushroom, and used beef broth and a can of diced tomatoes and oregano for seasoning. That time it turned out like soup. The second time, I used less of the broth and tomatoes, the flavor was blah. The recipe that I ended up loving that I am sharing here has 2 cans of cream of mushroom, and I don't add any water. The hash turned out very flavorful and thick. I topped this meal with sharp cheddar cheese and that made it over the top good, pure comfort food!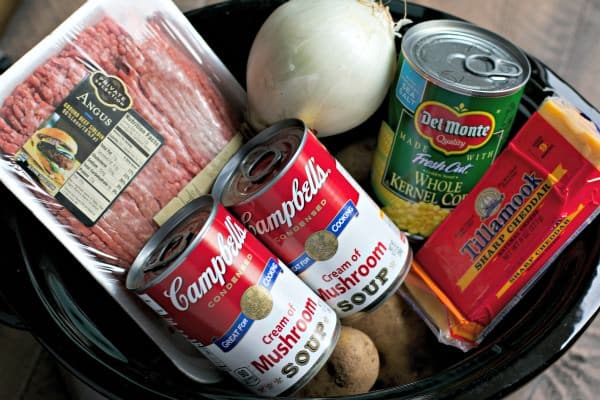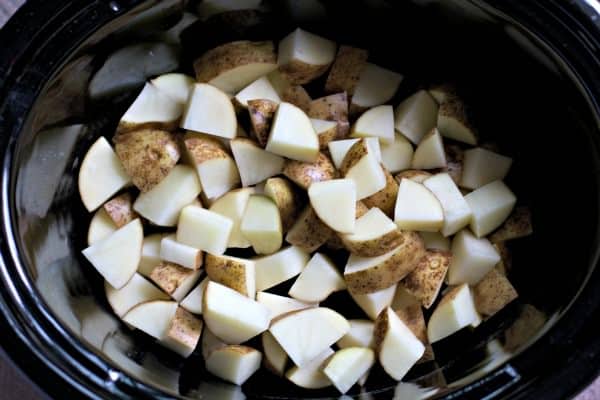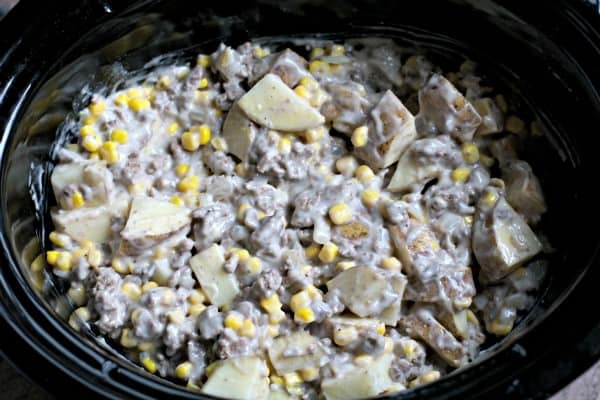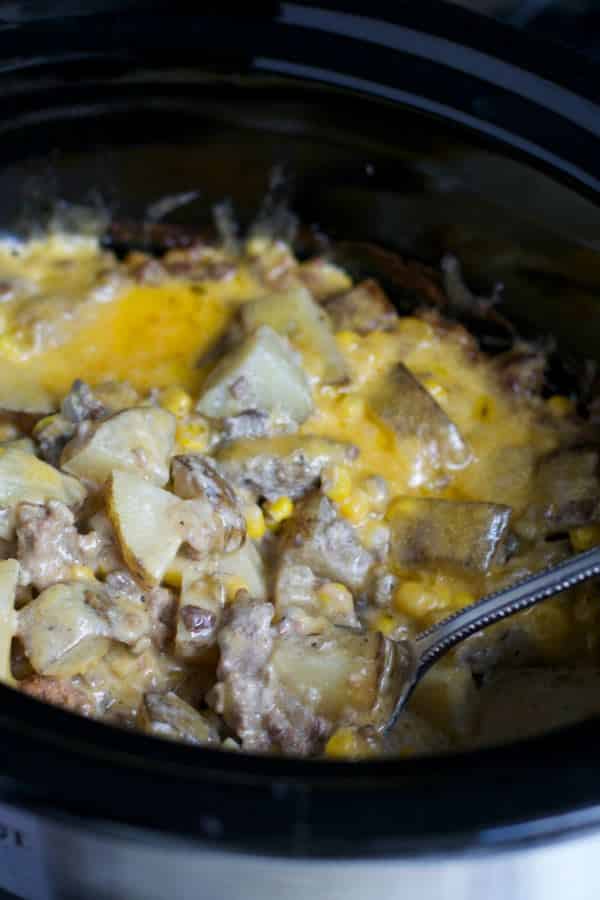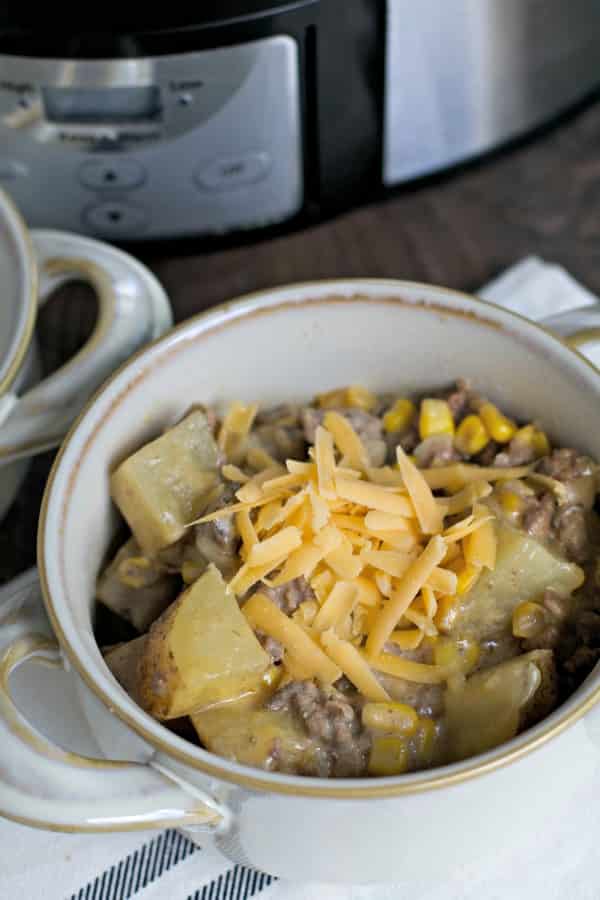 Slow Cooker Hamburger Hash
Ingredients
1 lb. ground beef
1 cup diced white onion
¼ tsp. salt
¼ tsp. pepper
½ tsp. onion powder
2 (10.75-oz) cans cream of mushroom soup, do not add water
1 (15.25-oz.) can whole kernel corn, drained very well
1.5 lbs. russet potatoes (5 cups diced)
1 (8-oz.) pkg. sharp cheddar cheese shredded (about 2 cups)
Slow Cooker Size:
Instructions
Brown the beef and onion together in a large skillet over medium-high heat. When the meat has cooked through, drain the drippings. Add the salt, pepper, and onion powder to the beef and onions. Stir in the cream of mushroom soup, and the drained corn. Set aside off the heat.
Wash and dry the potatoes. Cut them into cubes, leave the skin on. Add the potatoes to the slow cooker. Pour over the meat mixture from the pan over the potatoes, stir.
Pat the potatoes and meat mixtures down into an even layer.
Cover and cook on LOW for 4-5 hours without opening the lid during the cooking time.
Add the shredded cheese evenly over the hash. Cover and let the cheese melt for about 5 minutes.