Slow Cooker Garlic Butter Chicken and Veggies is a one pot meal that is full of garlic butter goodness!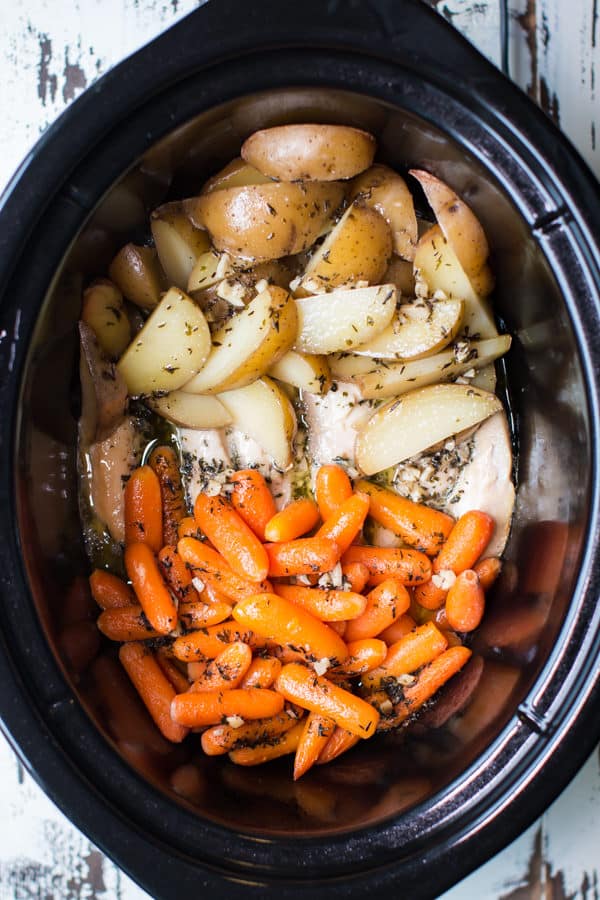 Hello! This recipe isn't for the faint of heart, this is for my butter loving friends. A stick of butter flavors this meal, but the entire meal. I add garlic, thyme, parsley, salt and pepper to a stick of melted butter. I pour that garlic butter mixture over chicken, carrots and wedges of Yukon gold potatoes.
Not all slow cooker meals end up being complete meals, I usually have to make a starchy side or make a salad. With this recipe all the main food groups are covered.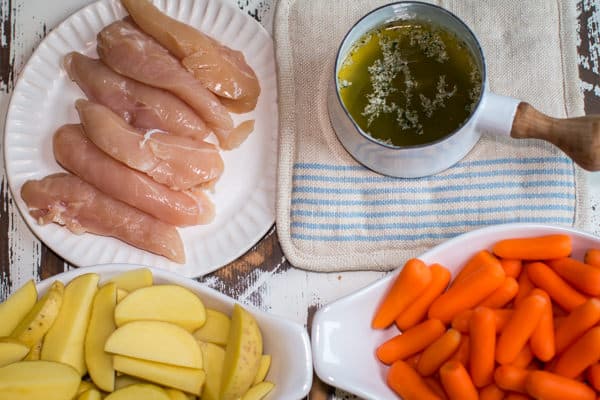 For this meal I like to separate the potatoes, carrots and chicken. Throw it all in the pot in a jumble if you want, it really doesn't matter!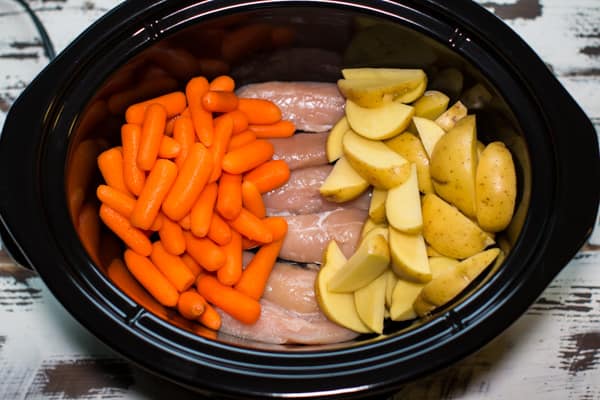 Try to cover everything evenly with the garlic butter.
Here is what the meal looks like after cooking.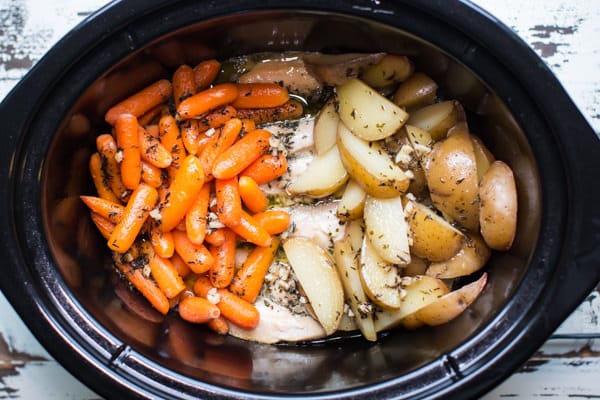 Plenty of buttery sauce for everyone!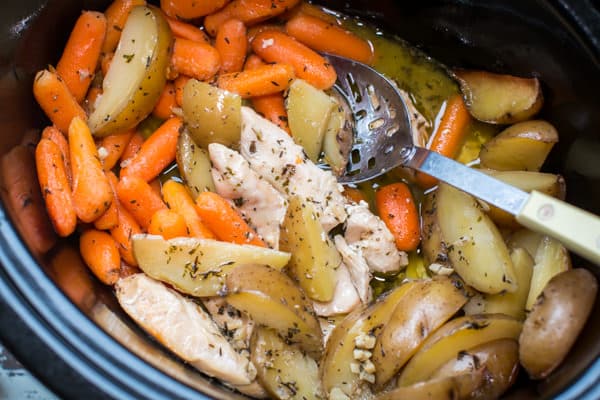 The chicken is tender and so are the veggies. My favorite thing about this meal is the potatoes. There is something about butter and potatoes together that just can't be beat.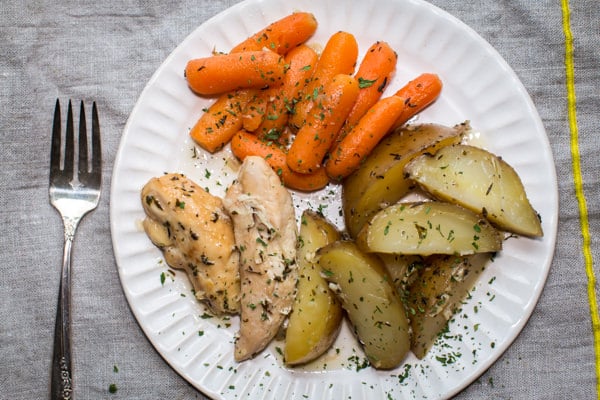 Here is my YouTube video of the making of this meal. You can follow me on YouTube here.
I hope you give this recipe a try! It's hearty like a pot roast dinner, but with chicken instead. Have a great week. I'll be back at the end of the week with another recipe.
Slow Cooker Garlic Butter Chicken and Veggies
Ingredients
1 - 1.5 lbs. boneless skinless chicken tenders (breasts will work fine too)
1 lb. bag baby carrots
1.5 lbs. Yukon gold potatoes, cut into wedges
½ cup butter melted
1 Tbsp. minced garlic
½ tsp. salt
¼ tsp. pepper
1 tsp. dried thyme
1 tsp. dried parsley
Slow Cooker Size:
Instructions
Add the chicken down in the middle of the slow cooker. Add the potatoes on one side and the carrots on the other side.
In a small bowl mix together the butter, garlic, salt, pepper, thyme and parsley.
Pour the butter mixture over the chicken and veggies.
Cover and cook on HIGH for 4 hours.
Serve and enjoy!
I used my 6-quart Crock-Pot® for this recipe, though anything larger than a 4-quart will work.
You may also like:  Slow Cooker Meatball Sliders