Keep the kitchen cool by making these easy Slow Cooker Cilantro Lime Chicken Fajitas!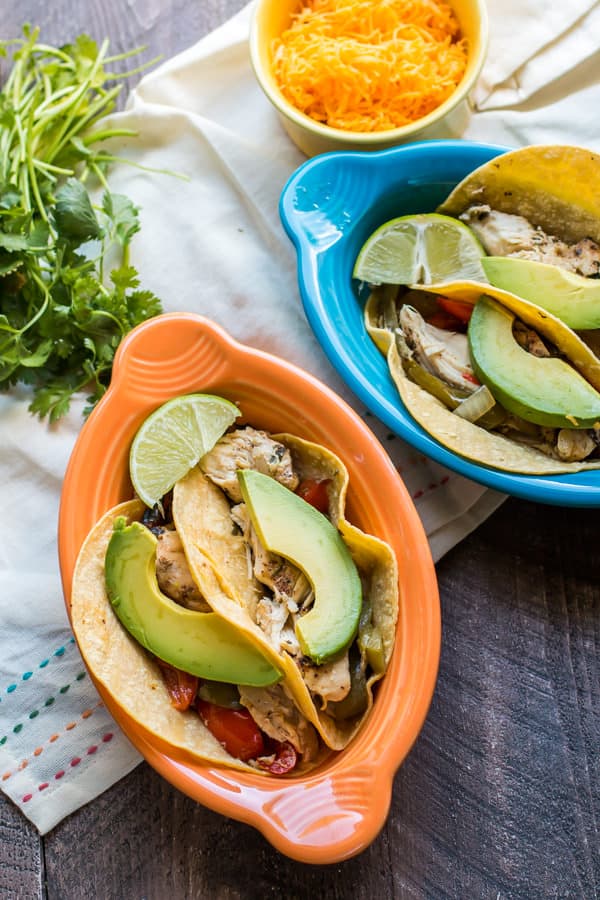 Hi again! This is a great summer recipe. I often make chicken fajitas in the oven, but it is way to hot to do this lately. I throw this in the slow cooker after lunch and dinner is a breeze to put on the table. All I have to do is heat up tortillas, and get the toppings out of the fridge.
These fajitas are seasoned with salt, pepper, chili powder, cilantro, garlic, lime juice and small amount of oil. I add the oil to flavor the chicken, peppers and onions, it almost makes a dressing with the seasonings, garlic and lime juice.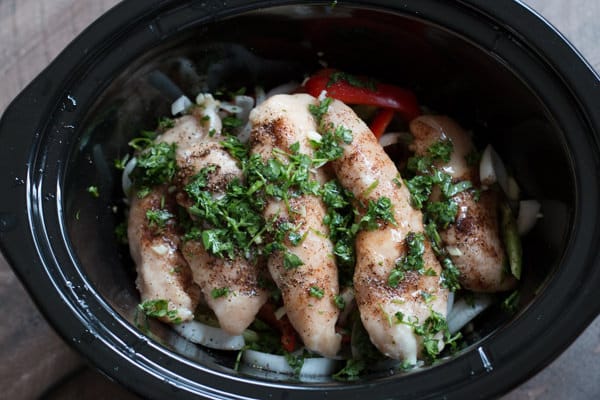 Below is what is looks like after cooking for 4 hours on high.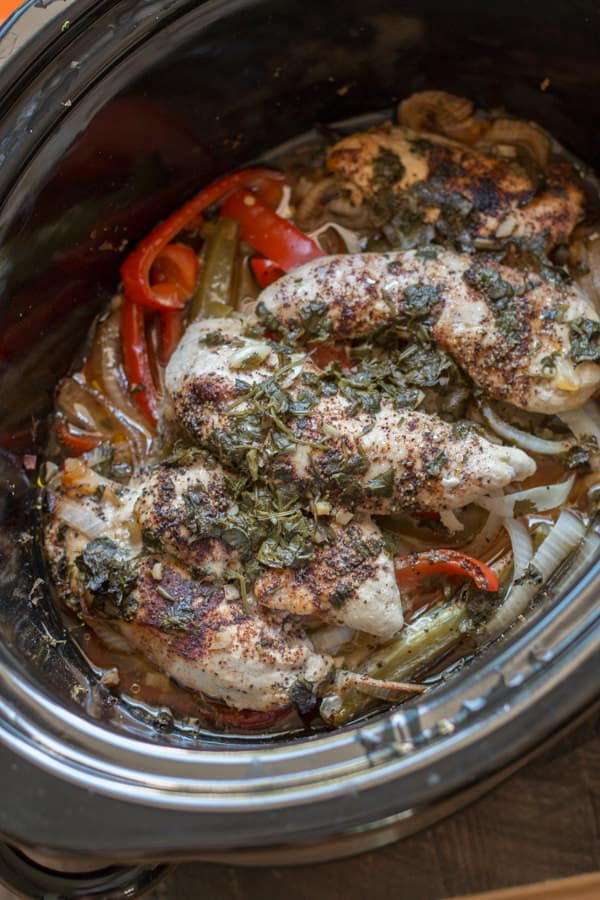 Pile up the chicken and veggies on warmed tortillas then top with desired toppings.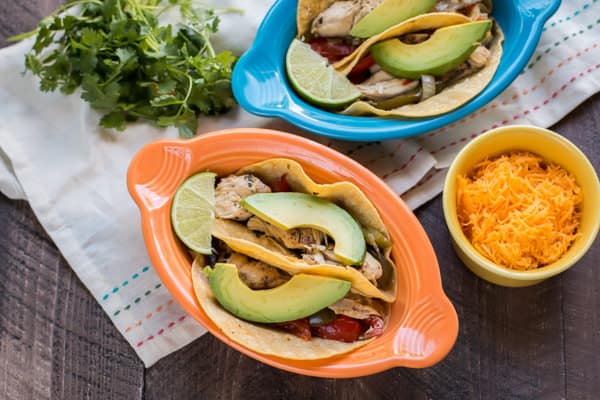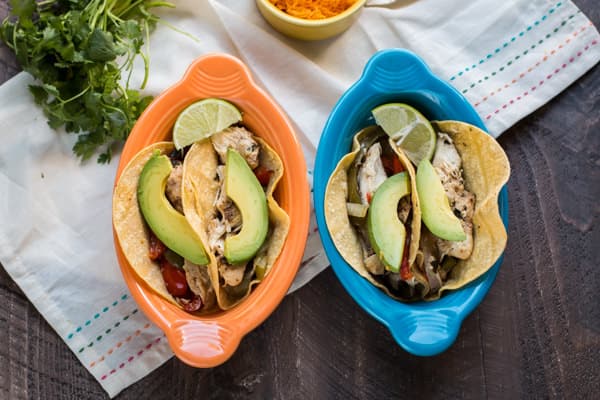 See my YouTube video on the making of these Slow Cooker Cilantro Lime Fajitas. You can follow me on YouTube here.

I hope you enjoy this easy recipe! I will be back on Monday with the Vintage Slow Cooker Recipe of the Month! Stay tuned.

Slow Cooker Cilantro Lime Chicken Fajitas
Ingredients
1 red bell pepper, sliced
1 green bell pepper, sliced
1 small white onion, sliced
2 lbs. chicken breast tenderloins
½ tsp. salt
¼ tsp. pepper
1 tsp. chili powder
2 tsp. minced garlic
⅛ cup chopped cilantro
1 small lime
2 Tbsp. canola or vegetable oil
For serving
warmed tortillas, corn or flour
shredded cheese
avocado
sour cream
Instructions
Add the bell peppers and onions to the slow cooker. Toss them together with clean hands. Lay over the chicken breast tenderloins. Sprinkle over the salt, pepper, chili powder, garlic, and cilantro. Cut the lime in half and squeeze the juices over everything in the slow cooker. Drizzle over the oil next.
Cover and cook on HIGH for 4 hours without opening the lid during the cooking time.
Serve on warmed tortillas with desired toppings. Enjoy!
I used my
6-quart Crock-Pot
for this recipe, though a 5-quart or larger would work fine!
You may slow like: Slow Cooker Verde Pulled Pork Enchiladas