This slow cooker meatloaf turned out so moist, and is pretty much fool-proof! I don't understand why some people hate meatloaf, were they fed awful meatloaf as a kid? My mom used to make the best meatloaf, I wish I still lived at home and had my meals made for me!
I finally found a recipe that is as moist and tender as my mom's meatloaf and I had to share it with you. This slow cooker meatloaf is my new favorite comfort food, I'm going to put it on my weekly meal list every week. I served this meatloaf with smashed cream cheese red potatoes, and a green salad. I know you will enjoy this meatloaf as much as my family and I do!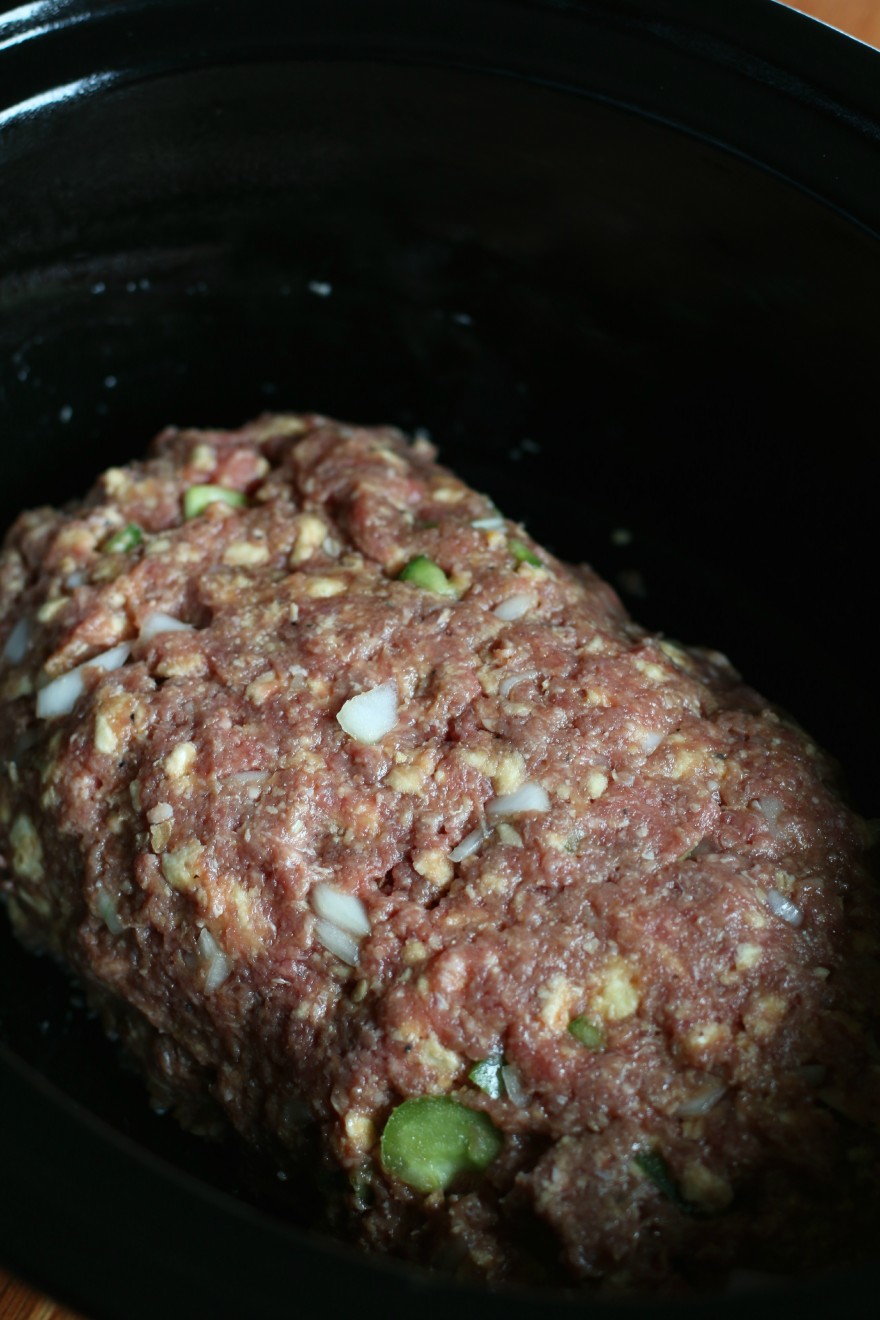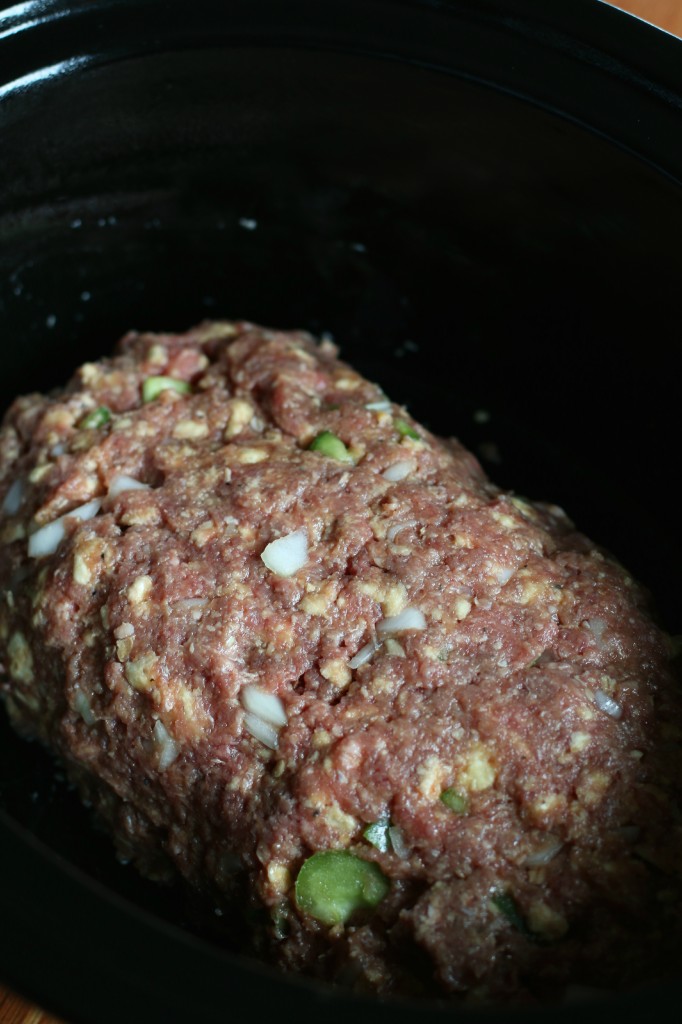 Slow Cooker Meatloaf
Ingredients
For the Meatloaf
3 large eggs
1 cup diced white onion
1 cup diced red or green bell pepper
⅓ cup ketchup
¼ cup milk
¼ tsp. onion powder
½ tsp. salt
¼ pepper
25 saltine crackers
2 lbs. 10% fat ground beef
For the Sauce
1 cup ketchup
1 Tbsp. brown sugar
1 tsp. mustard
Instructions
In a large bowl, add the eggs,onion, bell pepper, ketchup, milk, onion powder, salt, and pepper. Crush the saltine crackers in next, and mix this all together with clean hands. Add the meat next, only mixing everything until it just comes together.
Spray a 6-quart slow cooker with non-stick spray, and shape the meat into a loaf on the bottom of the slow cooker.
Cover, and cook on LOW for 5-6 hours, without opening the lid during cooking time.
Scoop out the fat with a spoon, discard.
Mix together the sauce ingredients, and spoon over meatloaf.
Cover and cook for 30 more minutes on LOW. Serve and enjoy!