With summertime in full swing and the heat in the house way too hot to turn on the oven, I've got a great way to make a side dish, Slow Cooker Baked Potatoes. I was very pleased how these turned out, nice and creamy on the inside. A perfect side dish for ribs, grilled chicken, steak or fish.
Last time I made these was a few years ago, my results weren't so great. What I did the first time when I made baked potatoes in the slow cooker was I put about 10 potatoes in the slow cooker, I jam packed them in. The 3 potatoes that were on top turned out perfect, but all the ones on the bottom that were smashed together did not. Those potatoes that were smashed together had a dark orange tint to them in the center. So this time around I only did 5 potatoes and spread them out well in the slow cooker. They all turned out great. So beware, if you jam pack the crock pot with potatoes, you may not have the results you are planning.
What I made with these potatoes was Slow Cooker Boneless BBQ Pork Ribs in another crock pot. Those turned out great, and I will share the recipe with you soon. Also you may want to check out my recipe for Slow Cooker Sweet Potatoes, I love these any time of year. Have a great weekend.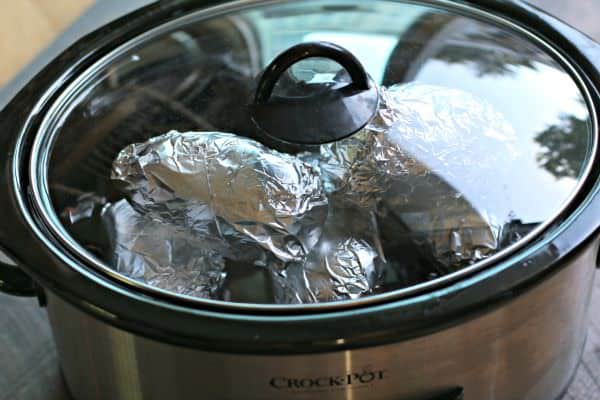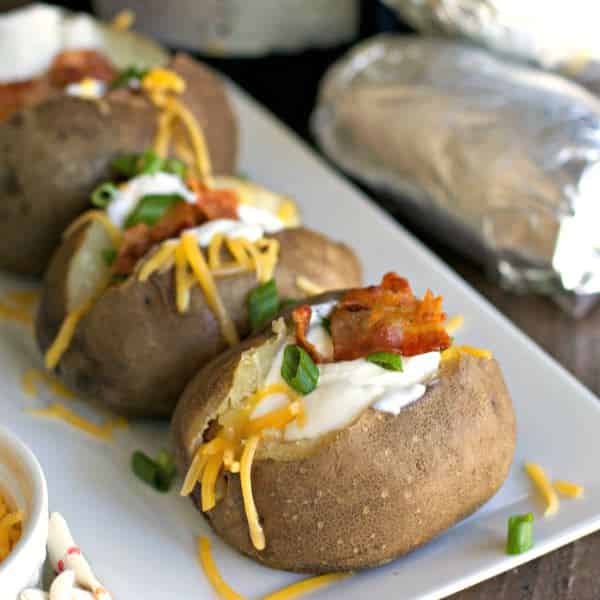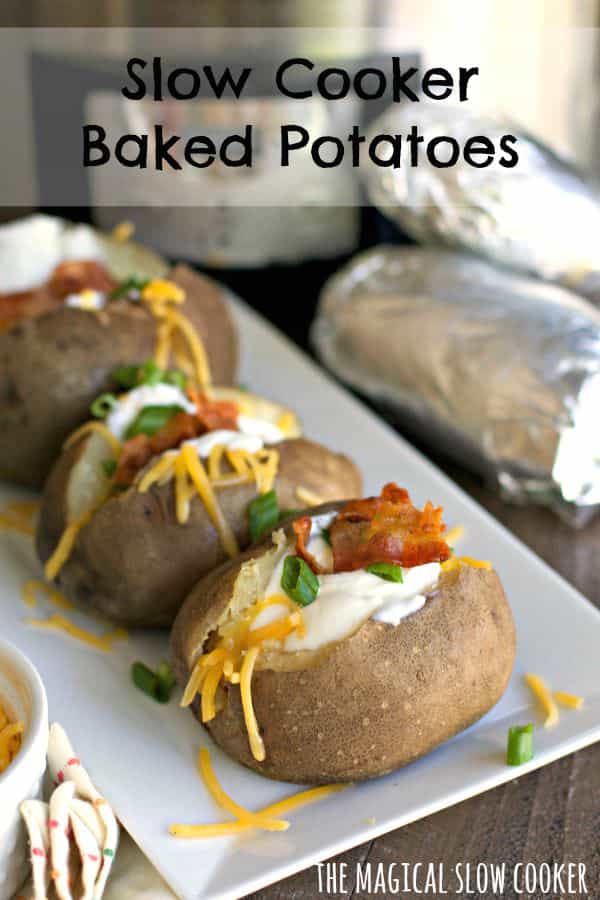 Slow Cooker Baked Potatoes
Instructions
Scrub and wash the potatoes. Dry them. Wrap each potato in foil. Place in to the slow cooker. For the bottom layer, spread 3 potatoes out, but try to keep them from touching the sides. Add the remaining 2 potatoes on top of 3. Basiclly trying to keep them separated so they they have even heat around each one.
Cover and cook on LOW for 7-8 hours.
You may also like: Slow Cooker Sweet Potatoes