Baked Potato Soup
Baked Potato Soup is my all time favorite,  I order it at every restaurant when it is available. You can't beat how creamy this soup is, and how great the toppings blend in.
This recipe for Slow Cooker Baked Potato Soup, has a bit of prep work, but it is really worth the time. You can peel and dice your potatoes the night before, just place them in water, and refrigerate.
You can top your soup with any toppings you please. My family's favorite toppings are the standard loaded baked potato toppings, cheese, sour cream, green onions and crumbled bacon.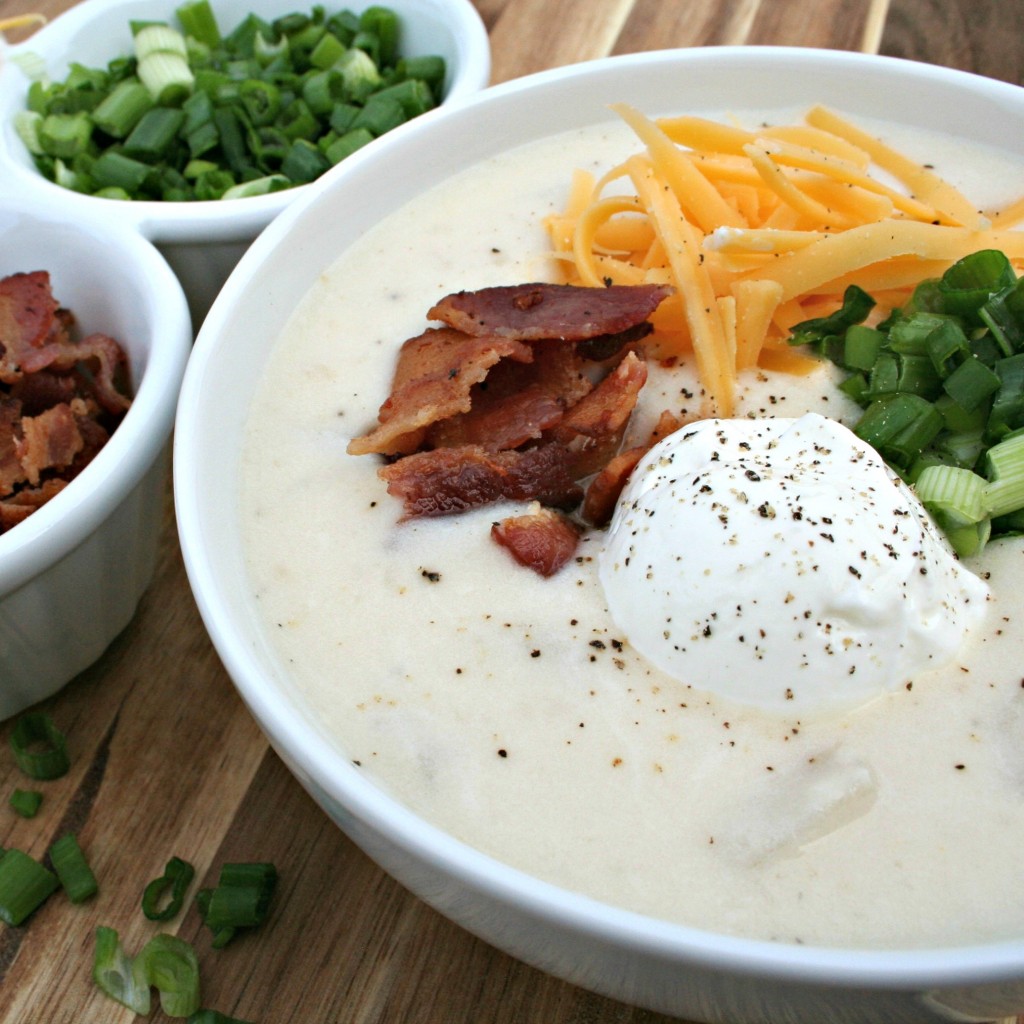 Baked Potato Soup
Ingredients
4 lbs. russet potatoes
1 white onion, small dice
5 whole garlic gloves (keep them whole)
7 Cups Chicken broth
¼ Teaspoon Black Pepper
16 ounces ⅓ less fat cream cheese (2 blocks)
Toppings
Sour Cream
Grated Cheddar Cheese
Green Onion
Cooked Bacon, crumbled
Slow Cooker Size:
Instructions
Peel, and dice your potatoes in a small dice. Add potatoes, garlic, onion, black pepper and chicken broth to slow cooker.
Cook on low for 8 hours.
You are now going to blend about ⅔'s of the soup with the cream cheese in your blender, you may need to do this in batches.
Season the soup with salt to taste.
Serve with desired toppings.