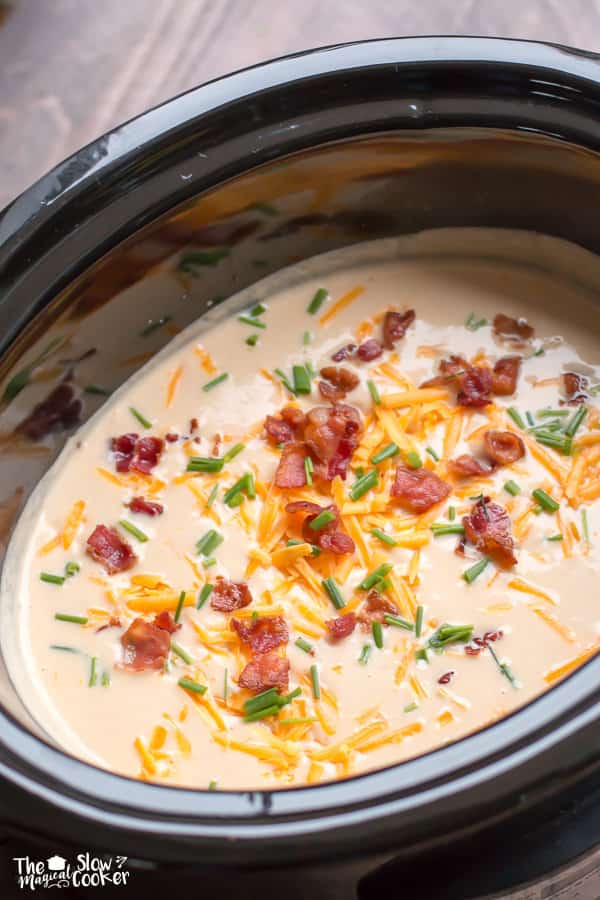 This post first appeared over at Real Housemoms where I'm a contributor.
Cut the carbs with this delicious Slow Cooker Cauliflower Cheese Soup. So good topped with bacon and chives! I am starting my year off low in carbs and sugars. Naturally I am cooking most of my meals in the slow cooker still. This soup tastes like a cross between broccoli cheese soup and potato soup.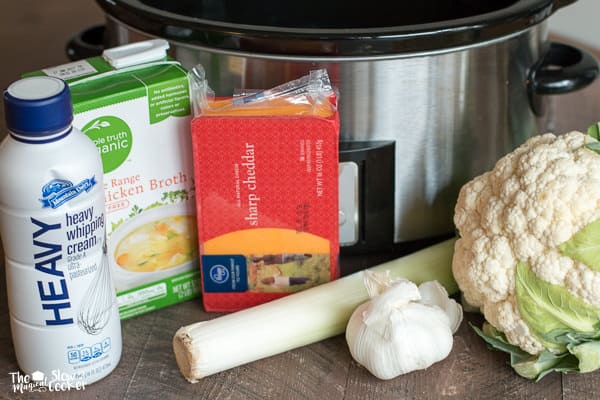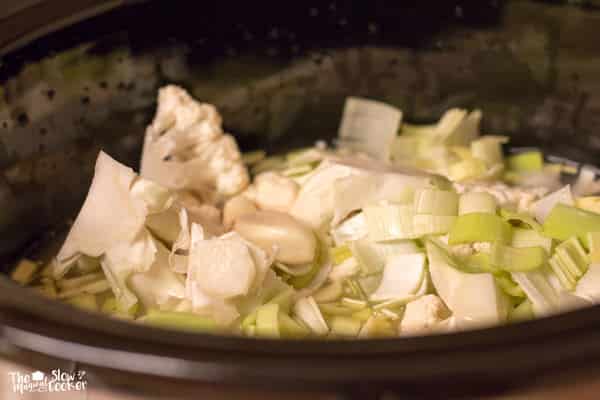 To make this soup it starts out by throwing the veggies in the slow cooker with chicken broth. Let that cook all-day. Then when it is time to serve dinner, blend it up and add shredded sharp cheese and cream. Top with bacon, chives, and more cheese. Try this one, even if you're not cutting carbs, you will see how good low carb food can be!
My husband loved this meal. I thought he would be mad thinking it was potato cheese soup. I will definitely be putting this meal on the menu often!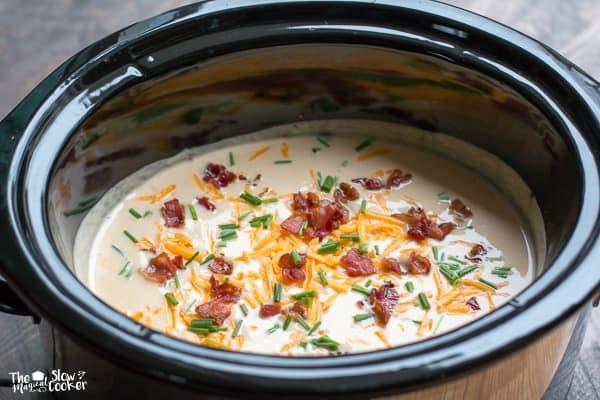 Slow Cooker Cauliflower Cheese Soup
Ingredients
1 (32-oz.) box chicken broth
1 head cauliflower cut into chunks, green part discarded
1 cup diced leeks
2 garlic cloves
¼ tsp. pepper
Add this at the end
3 cups shredded sharp cheese
½ cup heavy cream
salt to taste
For serving
6 slices of bacon, cooked and crumbled
chopped chives
additional shredded cheese
Instructions
In a 6-quart slow cooker at the chicken broth, cauliflower, leeks, garlic and pepper.
Cover and cook on LOW for 6-8 hours.
Add everything from the slow cooker in to a blender, cover and pulse until smooth. Add this back to the slow cooker. Add the shredded cheese and cream, stir. Now add salt to taste. I add about a ¼ tsp.
Serve topped with bacon, cheese and chives.
Enjoy!
You may also like: Slow Cooker Turkey and Brown Rice Soup