This Slow Cooker Chicken and Sweet Potato Dinner was so flavorful! This is my first time making sweet potatoes without adding brown sugar and cinnamon, I didn't miss it. This recipe has simple ingredients, but somehow it produces the juiciest chicken and sweet potatoes that don't need added sugar. I think the chicken thighs are the key to this dish, while they cook all their juices flavor up those sweet potatoes perfectly.
I'm trying to eat healthier, not all the time, I can't do that. What I can do is avoid sugar and grains for most of the week. All my life I have been trying to cut calories, and failing. I am amazed what I can eat on this lifestyle of no sugar and no grains. This delish meal is my favorite example. Would I eat this on a low calorie diet? Heck no. Don't worry, my blog posts won't all be no sugar, no grain. I have to eat my pasta, desserts and holiday foods, besides my family would not be ok with this change. In fact I have a brown sugar ham coming up on the blog soon. Stay tuned.
Try this meal, even if you aren't cutting back on sugar and grains. I'm sure all those juices would be delicious soaked up with some crusty bread.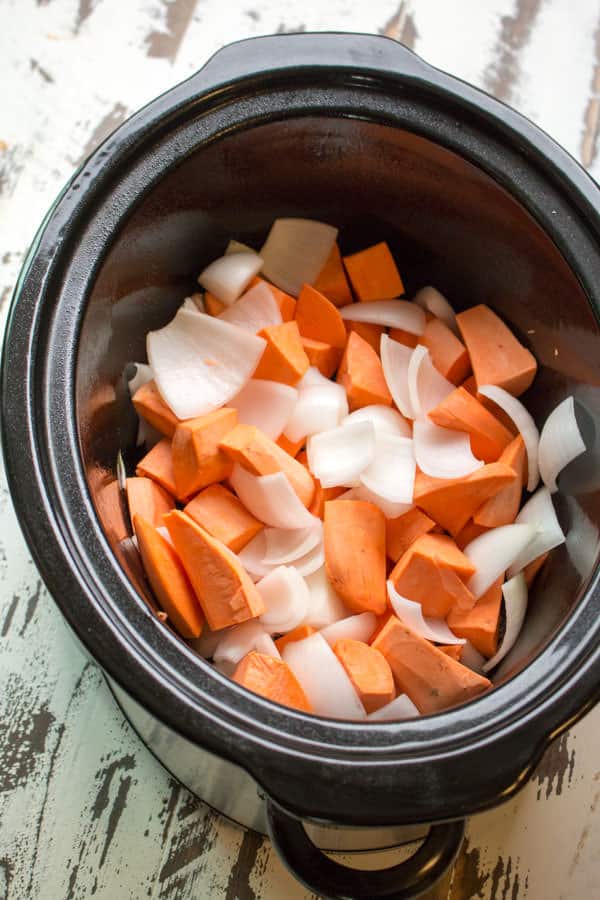 MY LATEST VIDEOS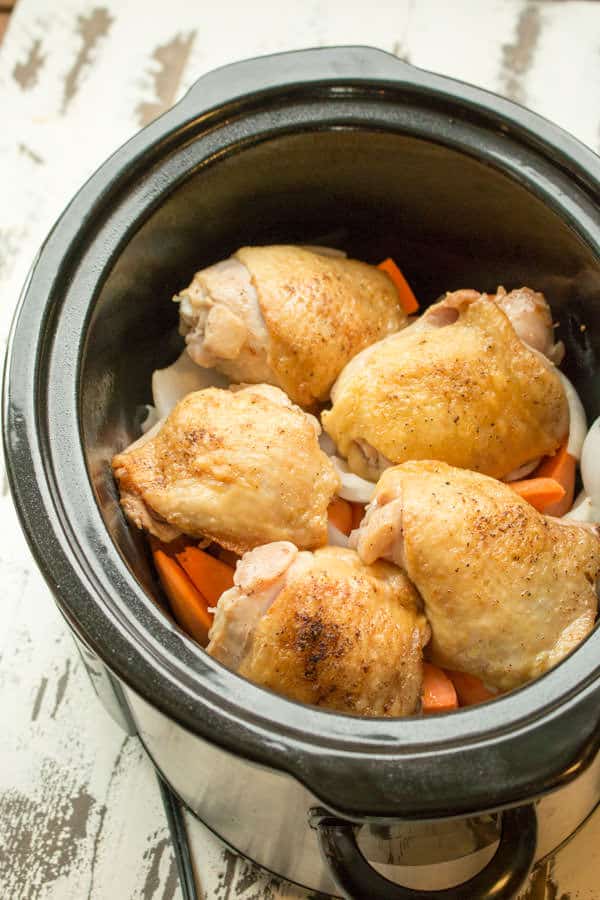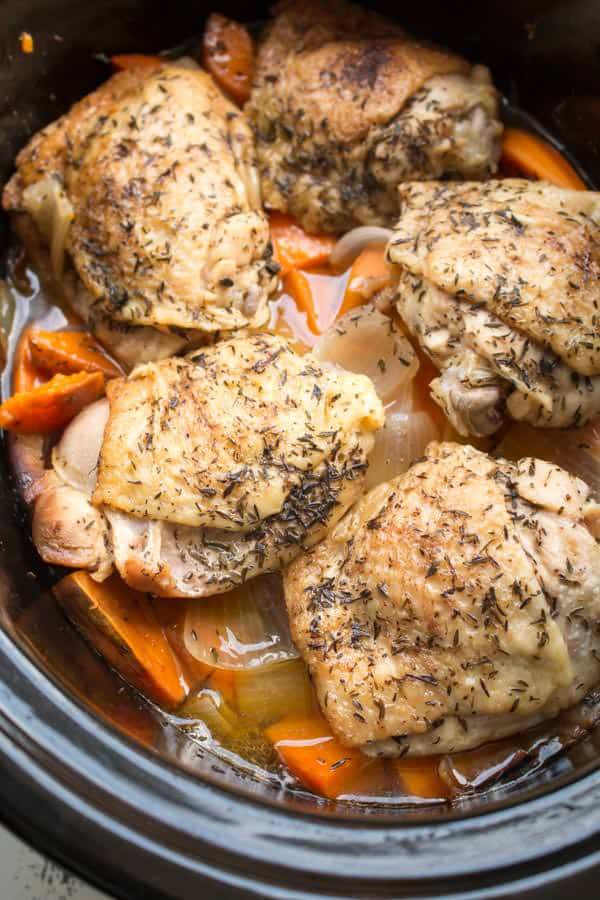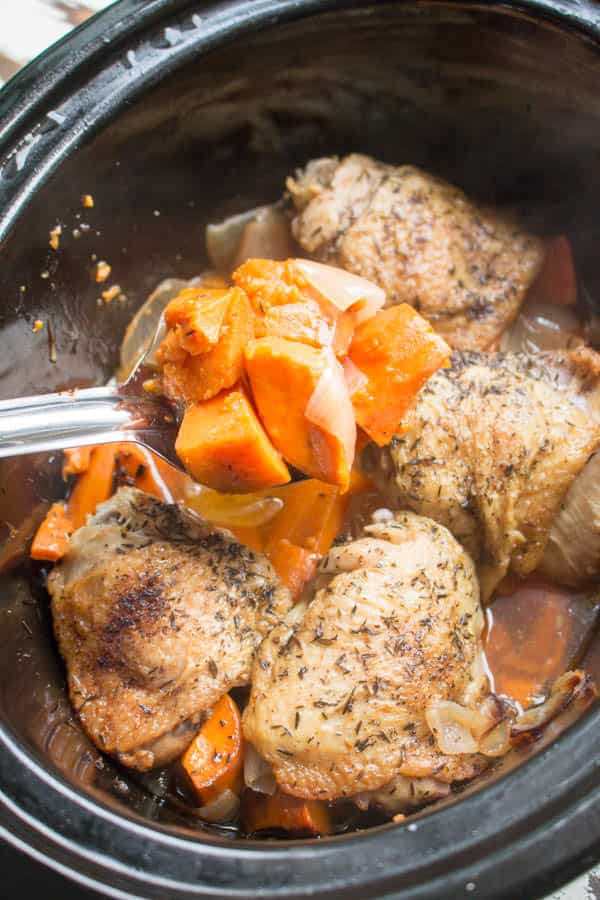 Slow Cooker Chicken and Sweet Potato Dinner
Ingredients
1.5 lbs. red garnet sweet potatoes
1 white onion
2.5 lbs. Bone-in, skin-on chicken thighs (about 5 thighs)
½ tsp. sea salt
¼ tsp. pepper
cooking oil for browning chicken
1 tsp. dried thyme
Instructions
Peel and cut the sweet potatoes into large pieces, I cut mine into 1 inch pieces. Cut the onion the same way and separate the pieces so they aren't stuck together. Spray a 6-quart slow cooker with non-stick spray, add the sweet potato and onion pieces to the slow cooker in an even layer.
Sprinkle the chicken evenly with the salt and pepper, wait to add the thyme.
Place a large skillet on the stove-top over medium high heat. Add enough oil to cover the bottom of the pan. Add the chicken skin down first, and cook until it browns, flip the chicken and brown the other side too. Remove the chicken with tongs and add on top of the sweet potatoes and onions in the slow cooker. Now sprinkle over the thyme. I do this now, so the thyme doesn't stick in the pan when I browned the chicken.
Cover and cook on HIGH for 3.5 hours.
Serve and enjoy.