You can start this slow cooker cranberry sauce in just minutes in your slow cooker.  My mom loves homemade cranberry sauce, but she never has the time to make it. Years and years ago I made a stove-top version from Barefoot Contessa, and my mom still talks about it today. She often gets the homemade style cranberry sauce from Costco for our holiday dinner.  I created this easy slow cooker version that cooks all by itself, no babysitting from me.
The recipe for this slow cooker cranberry sauce is just a few simple ingredients: 2 packages fresh cranberries, 1 jar of premium orange marmalade. Cook on HIGH for 4 hours, then I stir in brown sugar at the end to taste to sweeten it up (complete recipe below).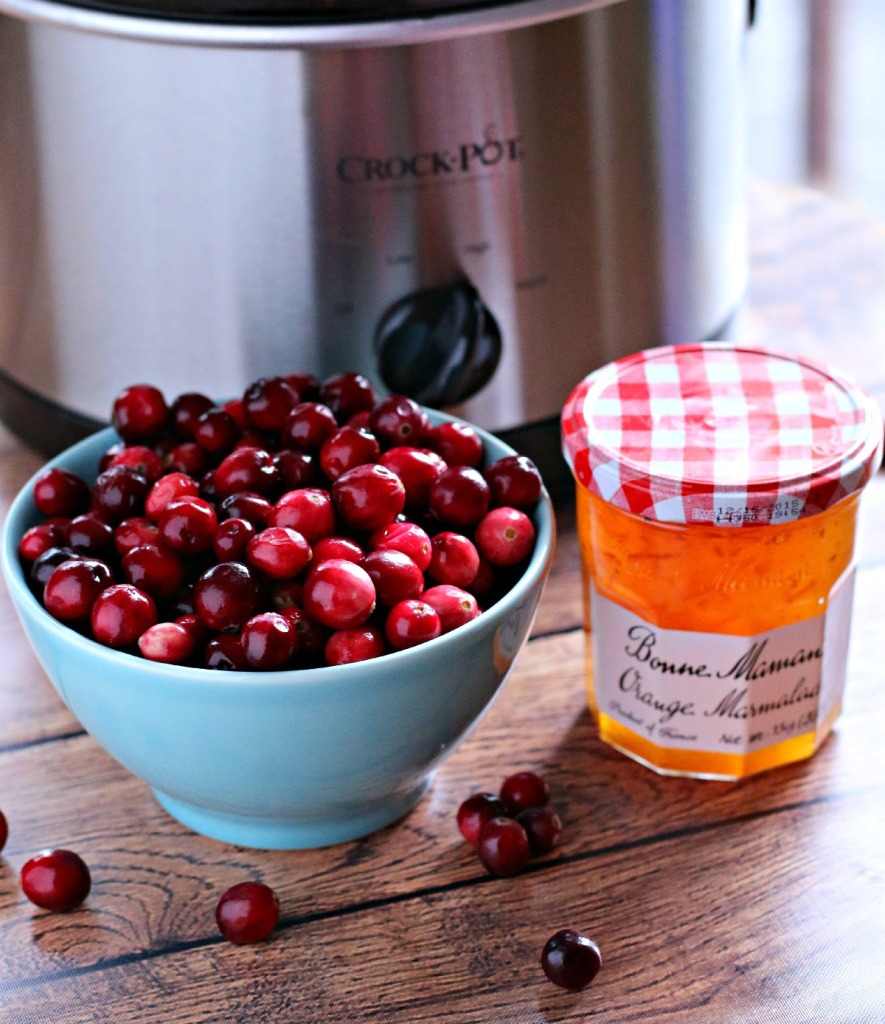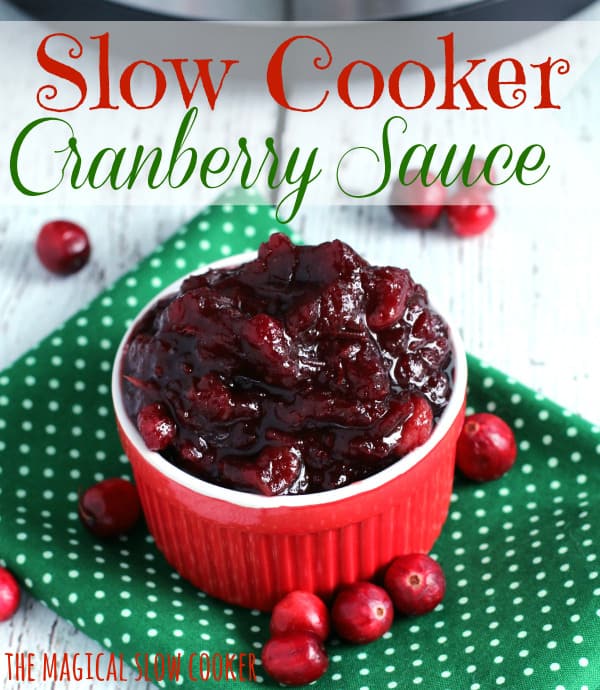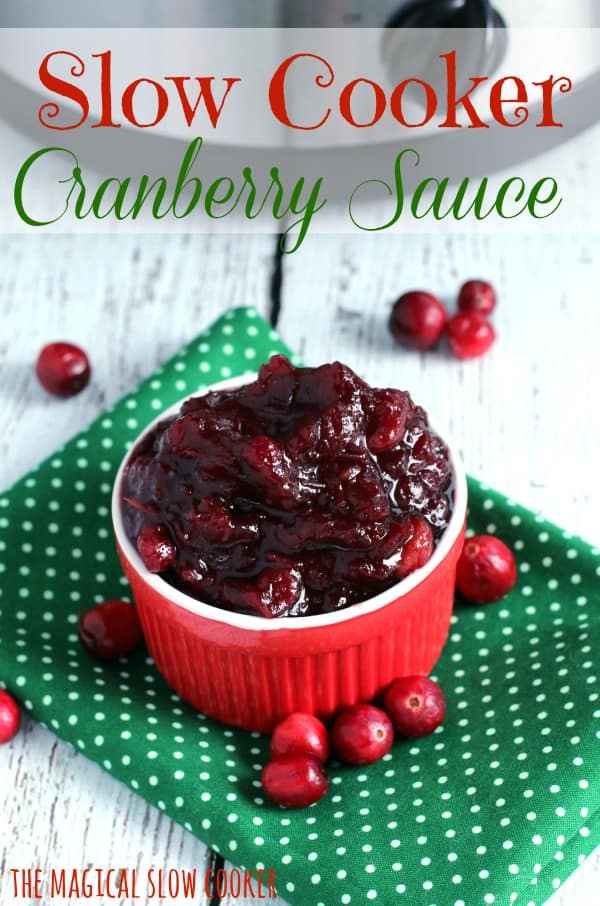 Slow Cooker Cranberry Sauce
Ingredients
2 lbs. fresh cranberries (get two 1-lb packages)
1 (13-oz.) jar Bonne Mamon Orange Marmalade
½ cup brown sugar- add to taste AT THE END OF COOKING TIME!
Instructions
In a 5-quart or larger slow cooker add the cranberries and orange marmalade, stir to combine.
Cover and cook on HIGH for 4 hours. After the cooking time is up, stir and pop any un-popped cranberries with the back of a spoon. Add the sugar to taste and stir. Chill and serve.
Tip: I used the cleaned out the jam jar to store the left over cranberry sauce.