Holiday flavors are bursting in this Slow Cooker Cranberry Pork Loin!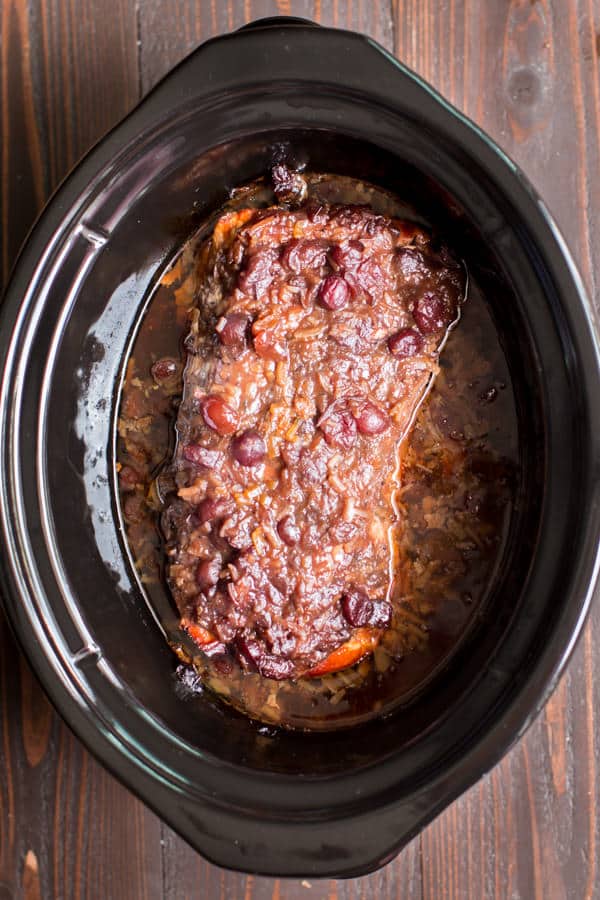 I
Hello! I've waited long enough, I'm ready to start posting holiday recipes. I will be posting quite a few holiday recipes the next few months, but also great everyday dinner recipes too. I'm excited to start off the holiday recipes with this slow cooker cranberry pork loin. Normally when you think of putting cranberry with a protein you think turkey, but surprisingly pork goes very well with cranberry! I mixed Lipton onion soup mix with the cranberry which helps this dish to taste more savory than sweet.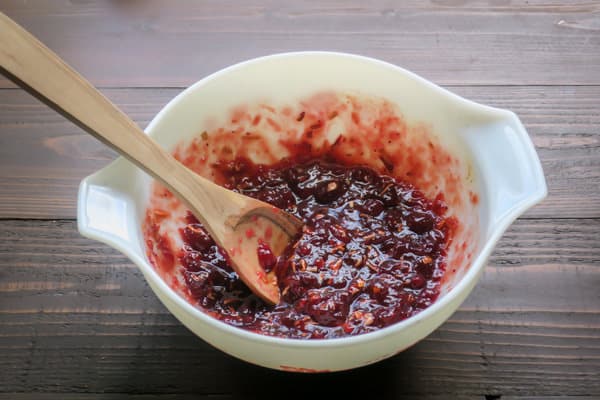 This is one of those 3 ingredients recipes. I probably didn't need to even take photos or video of this one, it's so easy.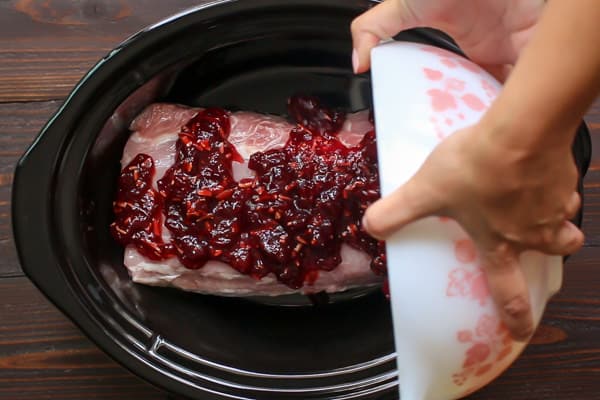 I love the vibrant color of the cranberry!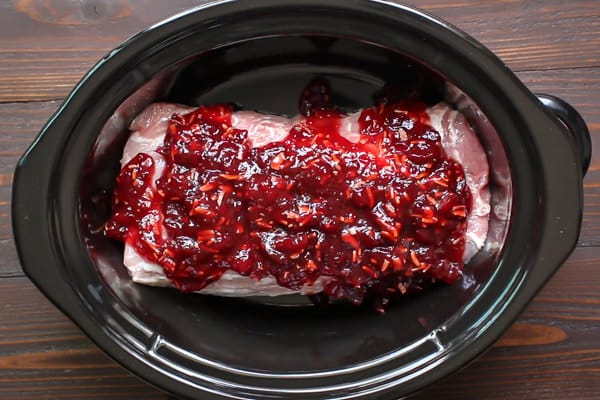 But the vibrant color changes after the recipe has been cooked but still has great cranberry flavor.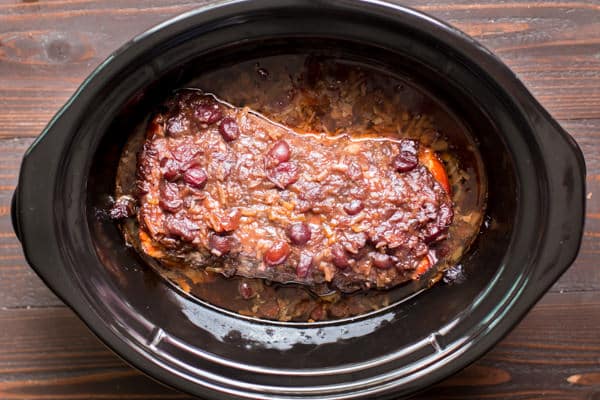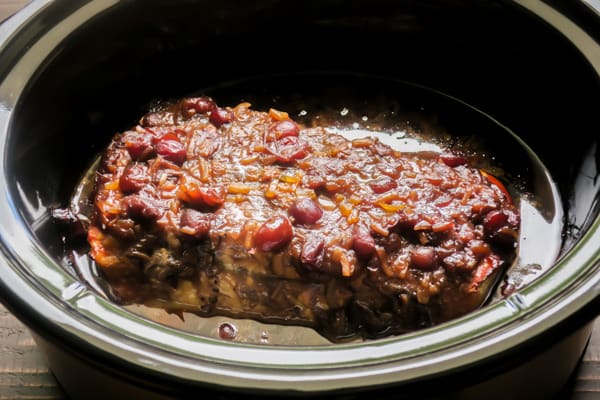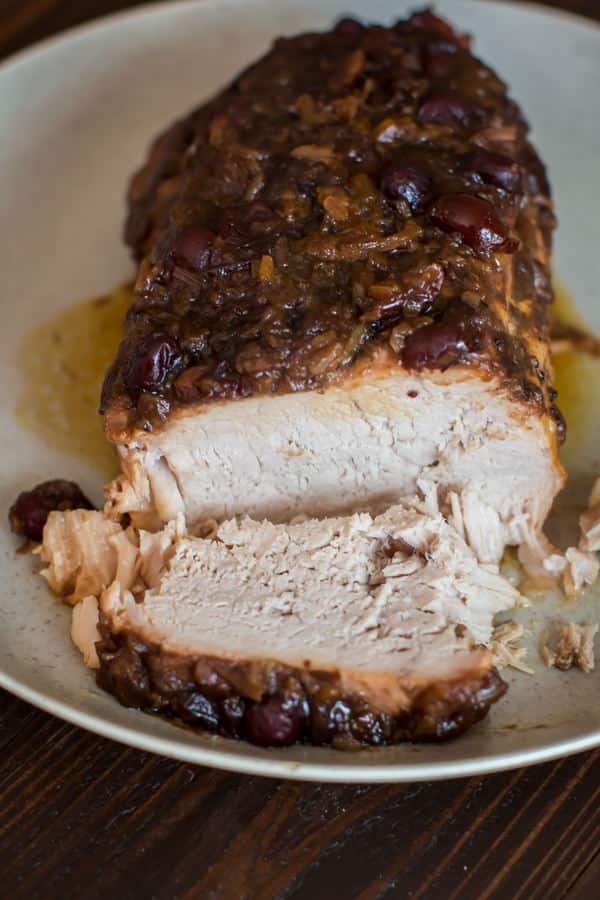 Here is the YouTube video on how to make this recipe. You can follow me on YouTube, here.
I like to cook pork loin for exactly 7 hours, so it is still sliceable. What would you serve this pork with? I'm thinking mashed potatoes AND sweet potatoes. Double carbs. I hope you try this easy recipe, would be great for a busy day. I will be updating an older recipe on the blog and will be sharing it via email and Facebook on Friday. The recipe will have new photos and a video, stay tuned!
Slow Cooker Cranberry Pork Loin
Ingredients
1 3-4

lb.

pork loin

1

14-oz. can whole cranberry sauce

1

1-oz. packet Lipton's onion soup mix
Instructions
In a small bowl add the cranberry sauce and the onion soup mix, stir until combined.

Add the pork loin into the slow cooker.

Pour over the cranberry mixture.

Cover and cook on low for 7 hours without opening the lid during the cooking time.

Slice and serve with the sauce in the slow cooker.
I used my favorite 6-quart Crock-Pot® for this recipe, any slow cooker 5-quart or larger will work fine.

You may also like: Slow Cooker Beer and Garlic Brats