I'm ready for fall weather with this Slow Cooker Cinnamon Sugar Butternut Squash recipe. This dish is a mix of sweet and buttery perfection.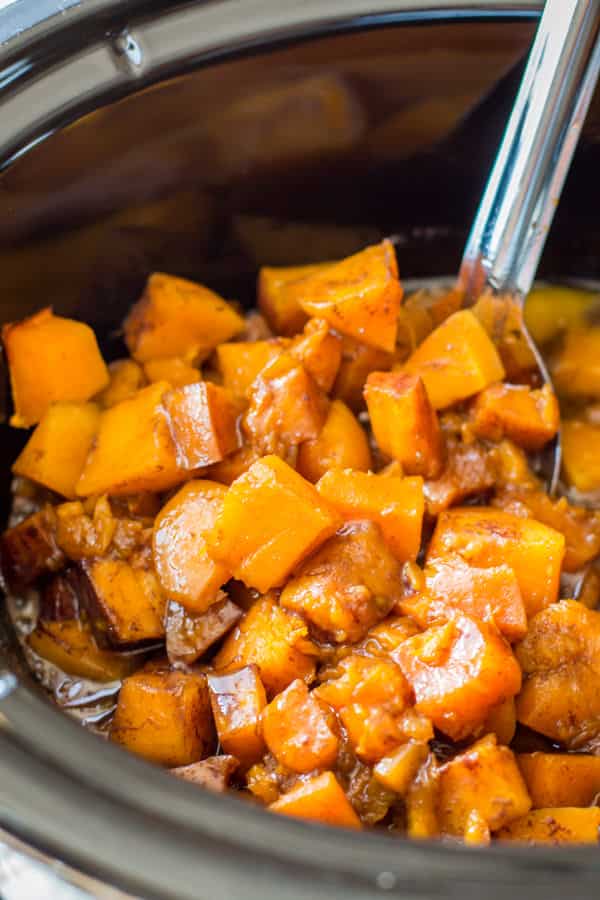 Hi all! I just couldn't resist sharing this fall side dish with you a little early. With school and cooler weather around the corner this type of recipe is on my mind. First I can't wait for summer, then I can't wait for fall.
I have to admit it has been years since I made butternut squash, I even forgot that there isn't many seeds in a butternut squash. I had bought 2 of these butternut squash, but after I cut up one I had plenty for this recipe.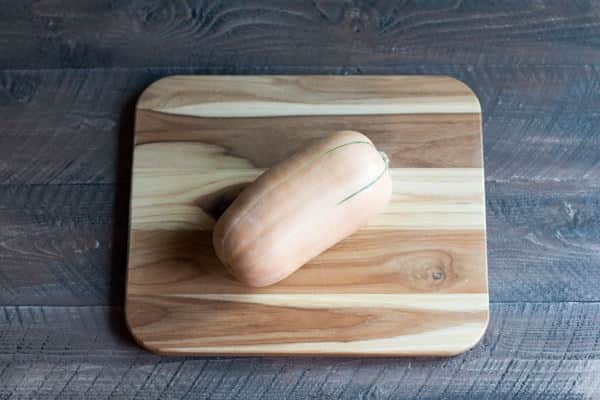 Butternut squash has such a pretty color!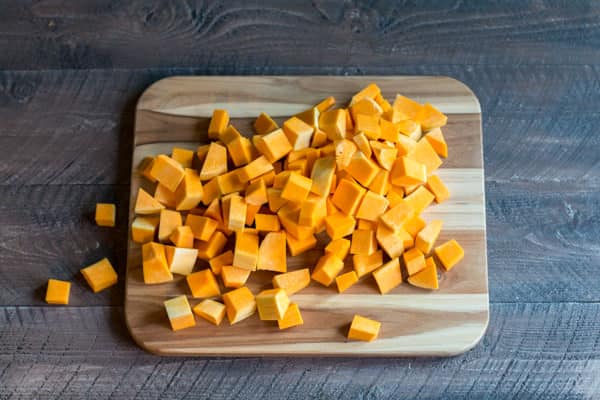 After cutting up the squash I add butter slices, spices and brown sugar.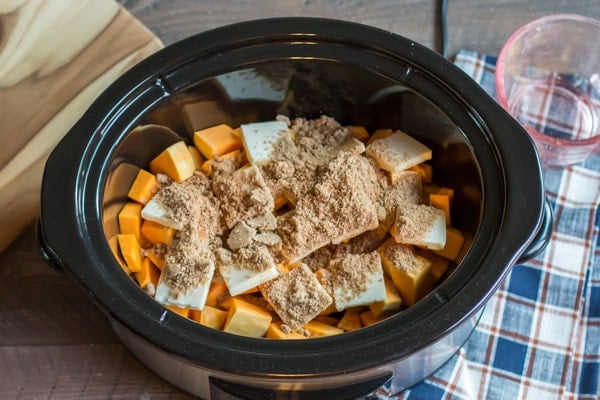 After 3 hours of cooking, the squash looks like this below. Tender, sweet and buttery.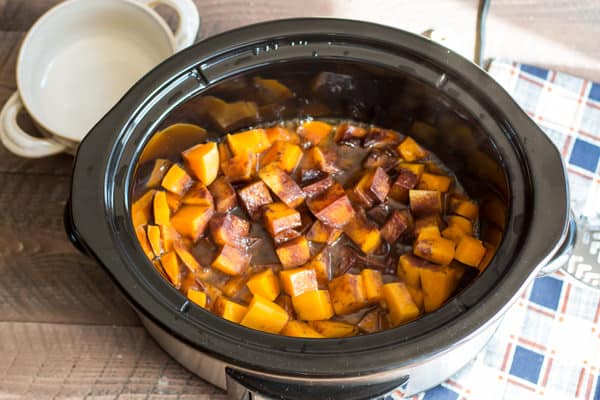 Who wouldn't want a scoop of this? I'm thinking that this would be perfect for thanksgiving instead of the canned candied yams that my husband likes.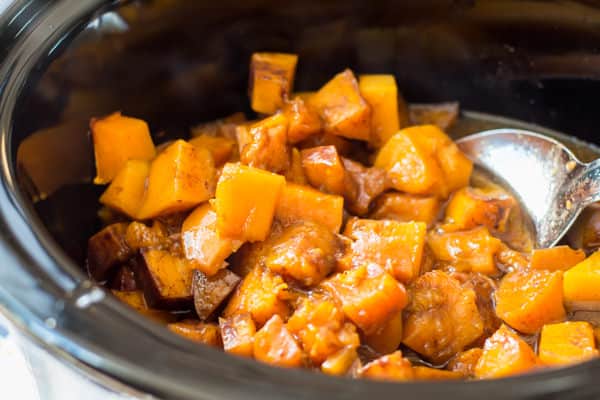 Below is the YouTube video of this recipe. Very easy to throw together. You can follow me on YouTube here.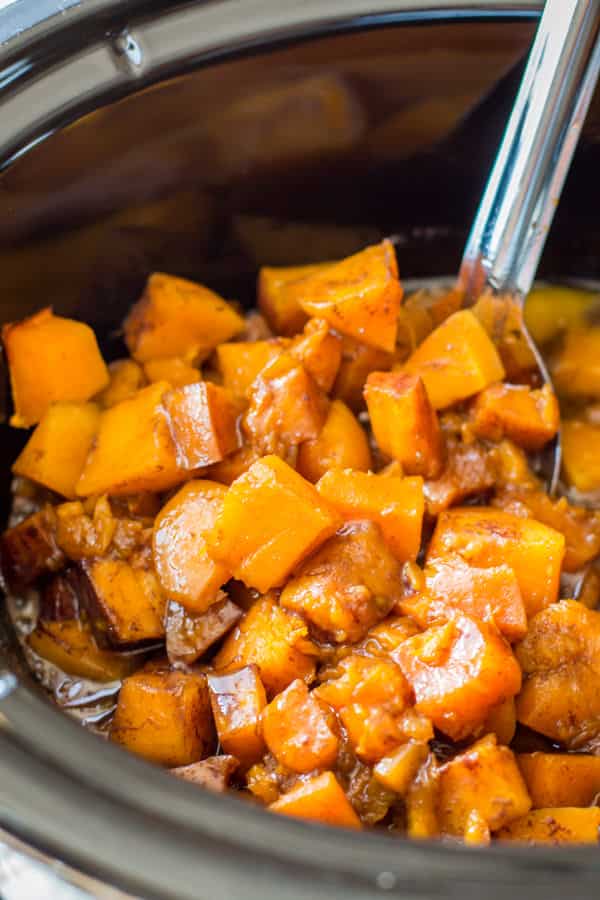 Have a great week! I will be back on Friday with another slow cooker recipe.
Slow Cooker Cinnamon Sugar Butternut Squash
Ingredients
3-4 pound butternut squash
½ cup butter (1 stick)
¾ cup packed brown sugar
1 tsp. ground cinnamon
¼ tsp. ground nutmeg
1 pinch ground cloves
1 dash salt
Instructions
Peel the squash, cut into squares and discard seeds.
Place the squash into the slow cooker. Cut the butter in to slices. Place the butter pats all over the cut squash. In a small bowl mix together the brown sugar, cinnamon, nutmeg, cloves and salt. Sprinkle this mixture over the squash and butter.
Cover and cook on HIGH for 3 hours without opening the lid during the cooking time.
Serve and enjoy.
I used my digital 6-quart Crock-Pot for this recipe. Though anything larger than a 5-quart would work fine.
I shared this recipe over at Whatcha Crockin' Wednesdays.
You may also like: Slow Cooker Green Bean Casserole