Does your family cook Turkey or Ham for the holiday dinner? My family does both. Cooking both in a small oven can be tricky. That's why I'm sharing this Slow Cooker Brown Sugar Ham with you today. Not only is it easy, it turns out moist, sweet and tender.
I'll make this recipe just for my family, not just for the holidays . I'll use the leftover meat for grilled ham and cheese sandwiches, and ham and eggs for breakfast, and I'll make ham sandwiches for my husband and daughter's lunches. None of this meat gets wasted!
I start this recipe with a 7 pound pork shoulder picnic ham. I stuck it down in the slow cooker slicing side down. I added a couple squeezes of mustard, a 1/2 cup of brown sugar and a whole can of crushed pineapple. Cooked it on LOW for 6 hours. How easy is that?!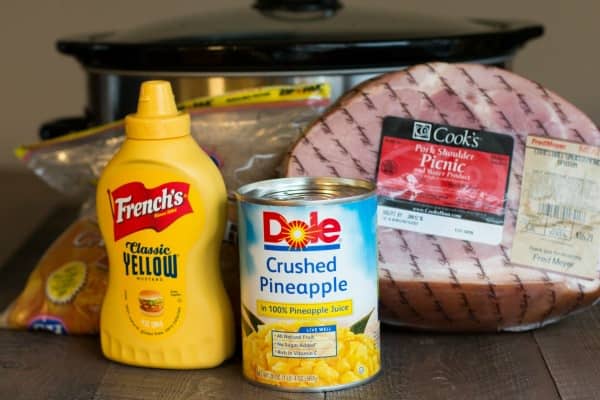 MY LATEST VIDEOS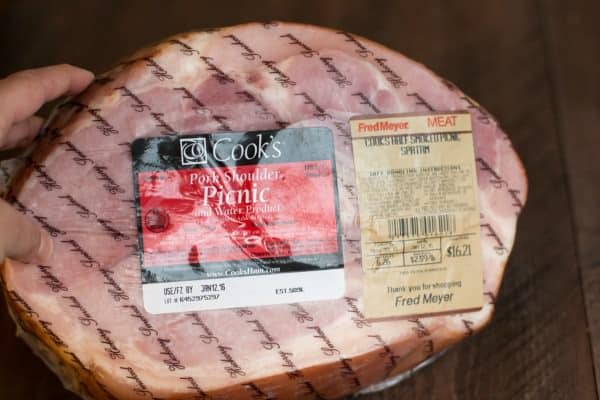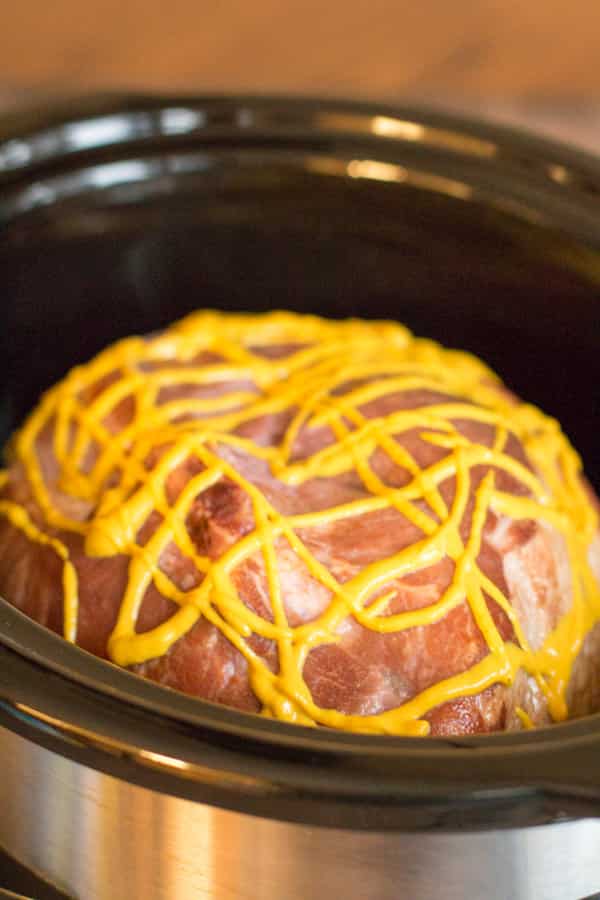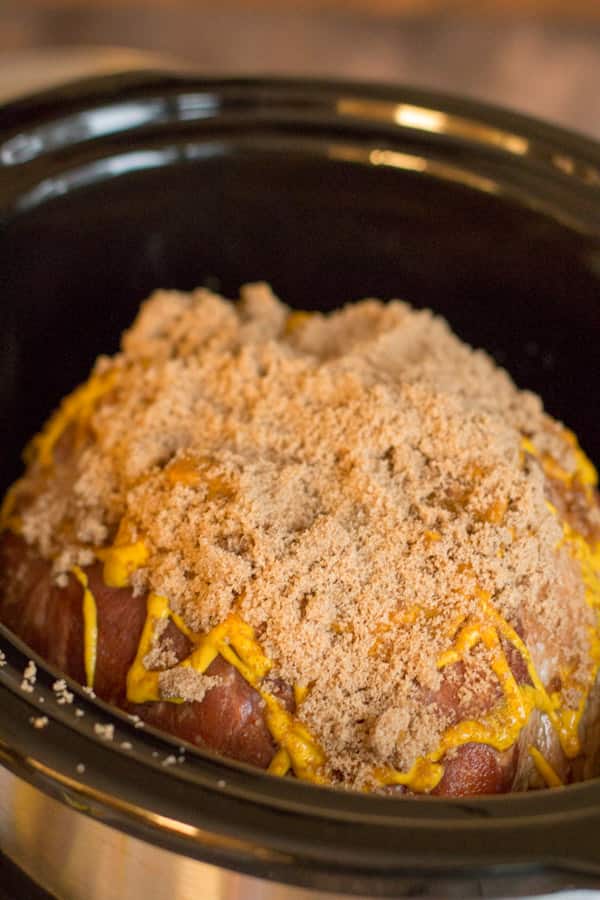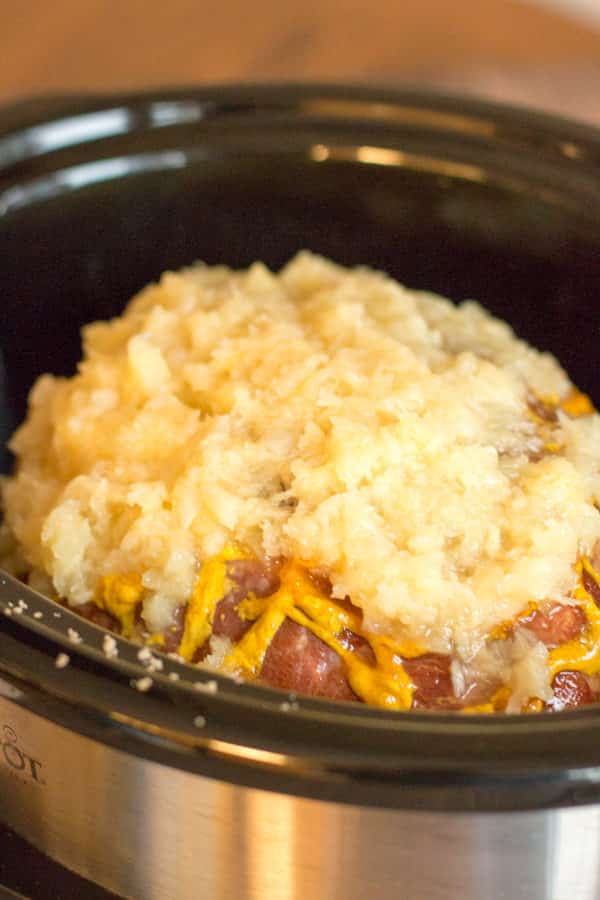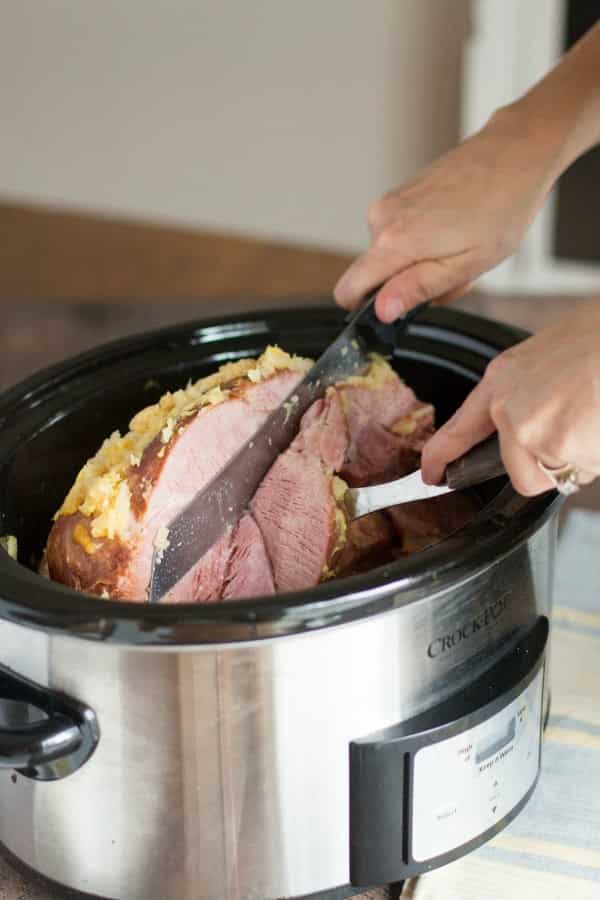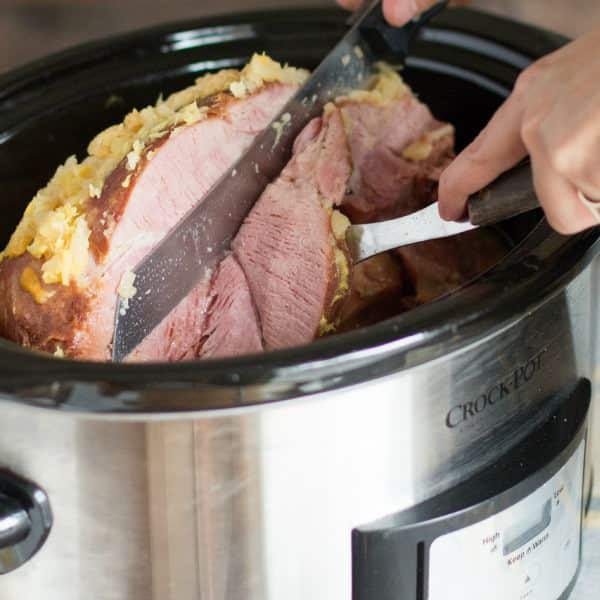 Slow Cooker Brown Sugar Ham
Ingredients
5-7 lb. picnic pork shoulder ham (this ham will say ready to eat)
⅛ cup or so of mustard (just eye-ball it)
½ cup brown sugar
1 (20-oz.) can crushed pineapple - DO NOT DRAIN
Instructions
Add the ham in to the slow cooker, I put the part that looks sliced down. Squirt over the mustard. Pat over the brown sugar. Now pour over the pineapple, letting the jucies fall down the sides, spread the crushed pineapple over the brown sugar.
Cover and cook on LOW for 6 hours. Don't open the lid while it cooks, so heat doesn't escape.
Using a carving fork, turn the ham around so the sliced side is on the side. Carve the ham, it's ok the let the ham drop down into the juices, they are SO good.
Serve and enjoy.
I used my
6-quart oval slow cooker
to make this recipe.

You may also like: Slow Cooker Green Bean Casserole