Slow Cooker Pork Chops and Onions are tangy and tender, great for a summer dinner.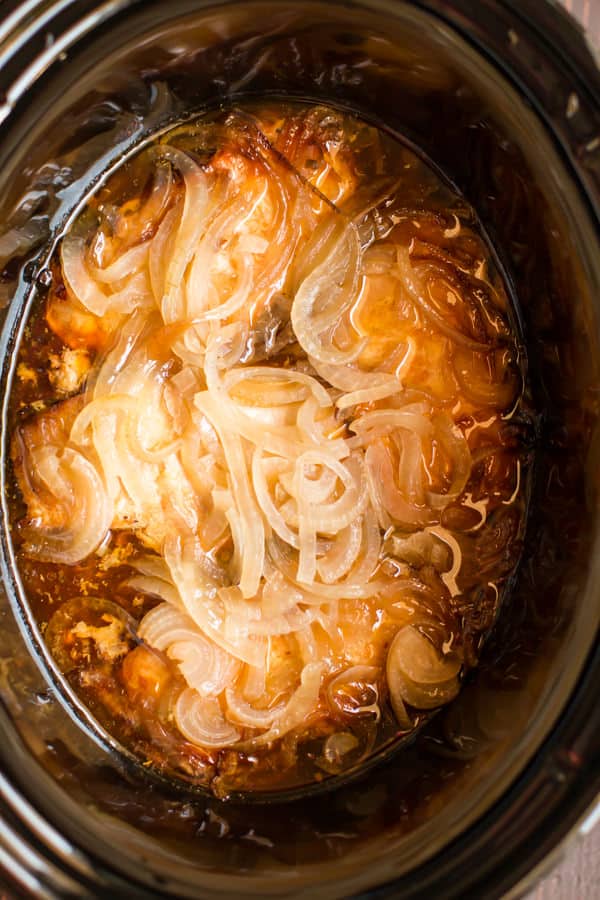 Hi all! I don't have many pork chop recipes on the blog, and I think this recipe I just made is a keeper. The pork chops are cooked in a slightly sweet tangy sauce along with sweet onions and butter. These pork chops would make for a good summer recipe along side baked beans and corn on the cob. I don't do a ton of grilling in the summer, I like meat to be very tender and the crock pot always does that for me.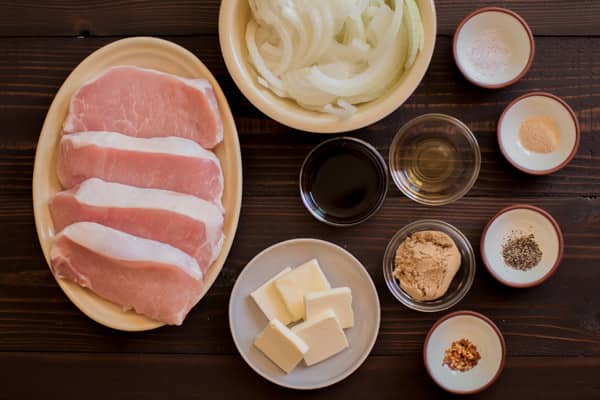 I start by making the tangy sauce in the bottom of the slow cooker, then I add browned pork chops, onions and butter.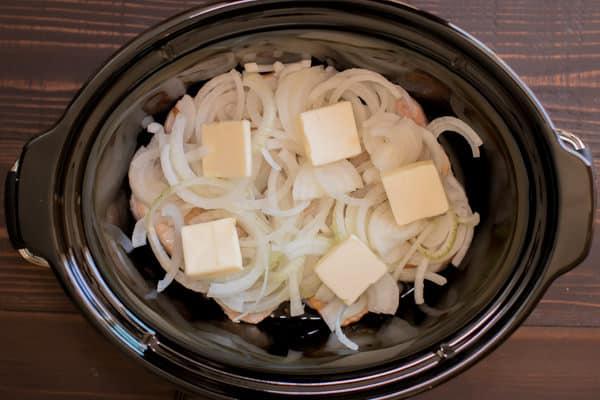 This is what the dish looks like after 6 hours of cooking on low.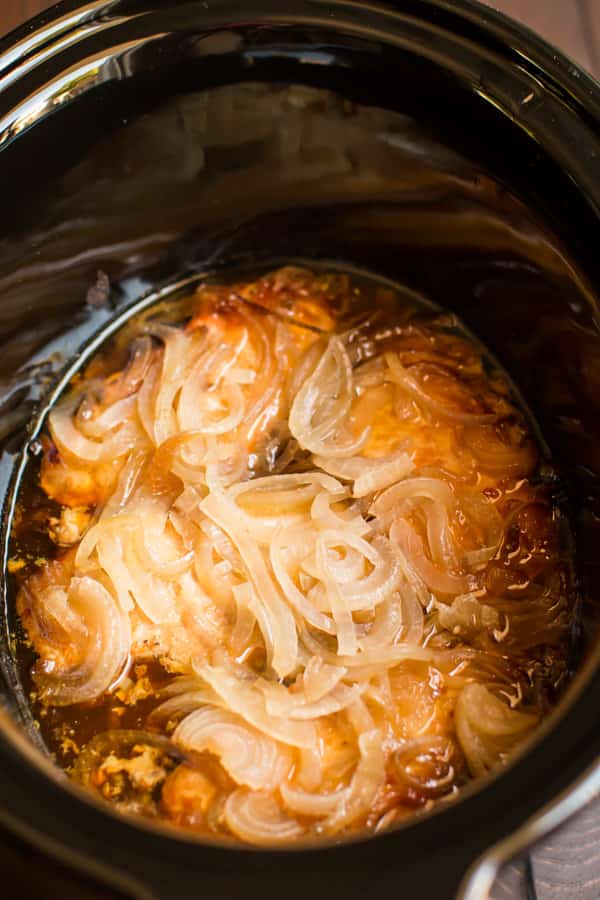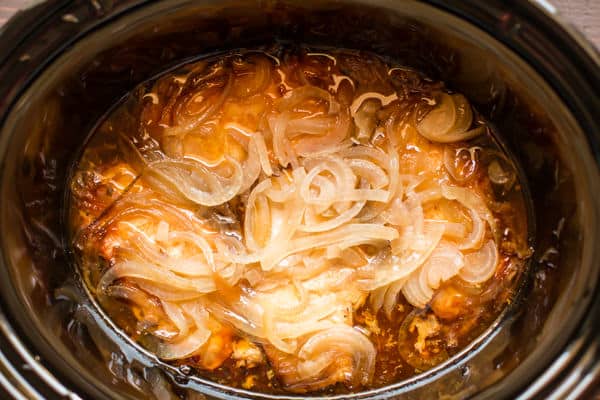 Such a great meal for any night of the week! The chops turn out very tender in this recipe.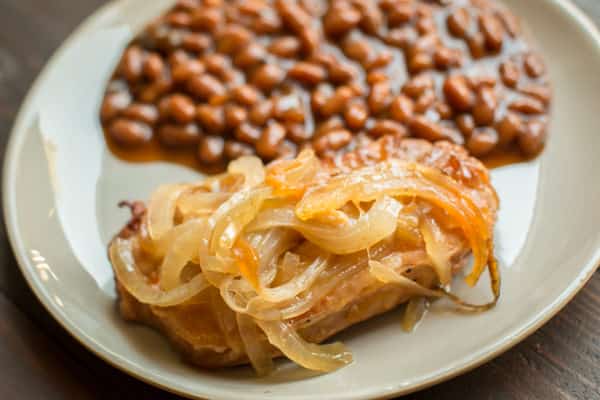 You can see my YouTube video below about how to make this Slow Cooker Pork Chop and Onions recipe. You can follow me on YouTube, here.
I really think you will enjoy this meal. I hope you have a great week, stay tuned and I'll be posting more new recipes soon.
Slow Cooker Pork Chops and Onions
Ingredients
2 lb. boneless pork chops
cooking oil
2 Tbsp. Worcestershire sauce
1 Tbsp. apple cider vinegar
2 Tbsp. brown sugar
¼ tsp. salt
¼ tsp. pepper
¼ tsp. garlic powder
⅛ tsp. red pepper flakes
1 large sweet yellow onion, sliced
⅓ cup butter, sliced
Instructions
Start by setting a skillet on the stove top over medium high heat. When the pan is hot just enough cooking oil to coat the bottom of the pan. Brown the pork chops on both sides, don't worry about cooking through the slow cooker will do that. Set aside for now.
Add the Worcestershire sauce, apple cider vinegar, brown sugar, salt, pepper, garlic powder and red pepper flakes in to the slow cooker, stir together with something that won't scratch your slow cooker.
Add the browned pork chops, then add the onions and butter slices.
Cover and cook on Low for 6 hours without opening the lid during the cooking time.
Serve and enjoy!
I used my touchscreen 6.5 quart Crock-Pot® for this recipe, though any slow cooker 4-quart or larger will work fine.

You may also like: Slow Cooker Full Chicken Dinner