All my life I've seen the Acorn Squash at the store and I really had no idea what to do with them. Acorn squash were 5 for 5 dollars at Fred Meyers this last week. I did these Acorn Squash in the slow cooker in a sweet style, they are delicious side for a fall meal. At this point in my 3 years of blogging, I've come to realize I will never run out of things to make in my slow cooker.
This recipe is just as easy as my Slow Cooker Sweet Potatoes recipe. Almost hate to call this a recipe, it's that easy. I cut the stem of the acorn squash, then cut it in half length-wise, seasoned it spices, brown sugar and butter. I added a touch of water to the bottom of the slow cooker to keep it extra moist. For one dollar and a bit of spices, sugar and butter, this side dish is a winner. See my "recipe" for sweet acorn squash below the photos. 🙂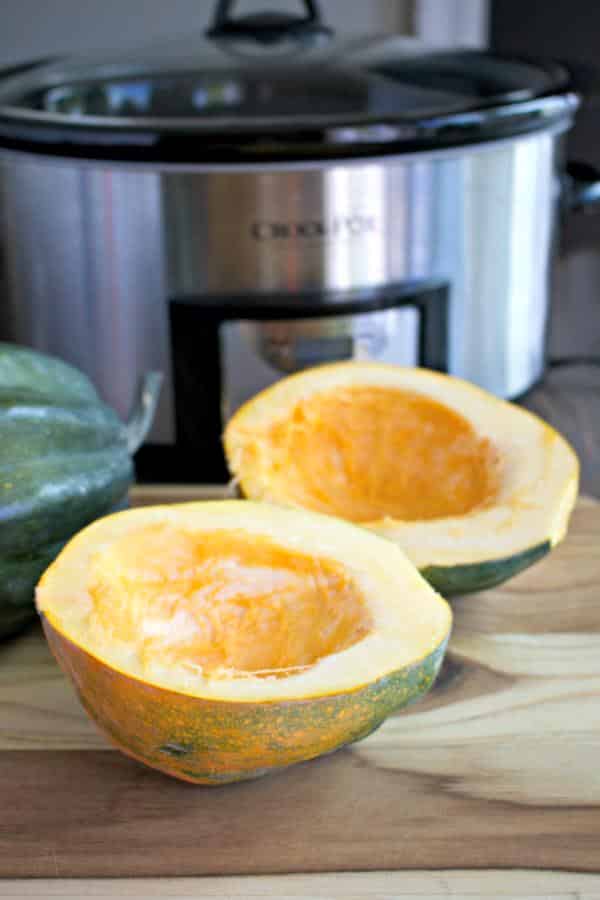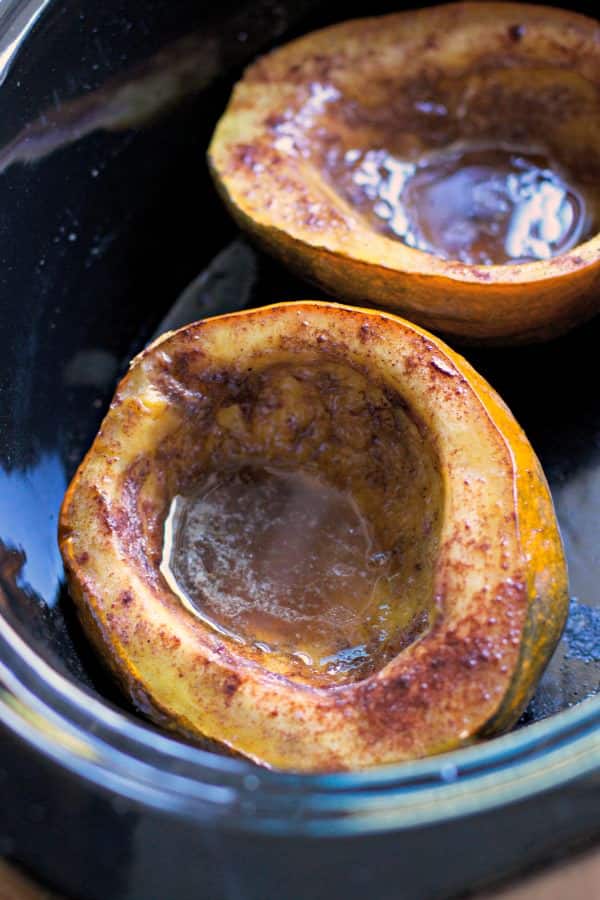 MY LATEST VIDEOS
How to Cook Acorn Squash in the Slow Cooker
Ingredients
¼ cup water
1 acorn squash
⅛ tsp. cinnamon
⅛ tsp. nutmeg
¼ cup brown sugar
2 Tbsp. butter
Instructions
Add the ¼ cup water to a large oval slow cooker. (I used my 6-quart).
Cut the stem off the acorn squash. Then cut it in half length-wise.
Place the acorn squash in the slow cooker flesh up.
Sprinkle over the cinnamon, nutmeg and brown sugar evenly onto the squash. Add a 1 Tbsp. slice of butter in the middle of each acorn squash half.
Cover and cook on HIGH for 2 hours without opening the lid while it cooks.
Serve and enjoy!
Note- This recipe may feed 4 if you want to cut each half. I personally like the look of a half for one person, I don't want to share that buttery sweet goodness with anyone!
You may also like: Slow Cooker Pumpkin Butter