For dinner this week I made slow cooker turkey breast and gravy. It had been too long since I had turkey. This recipe is so easy, no fussing with a whole turkey and separate stove-top gravy. The turkey and the gravy cook together.  All I had to do is whip up mashed potatoes and steam green beans for this fabulous meal. I based the gravy in this Slow Cooker Turkey Breast and Gravy recipe from my most popular recipe Slow Cooker Chicken and Gravy.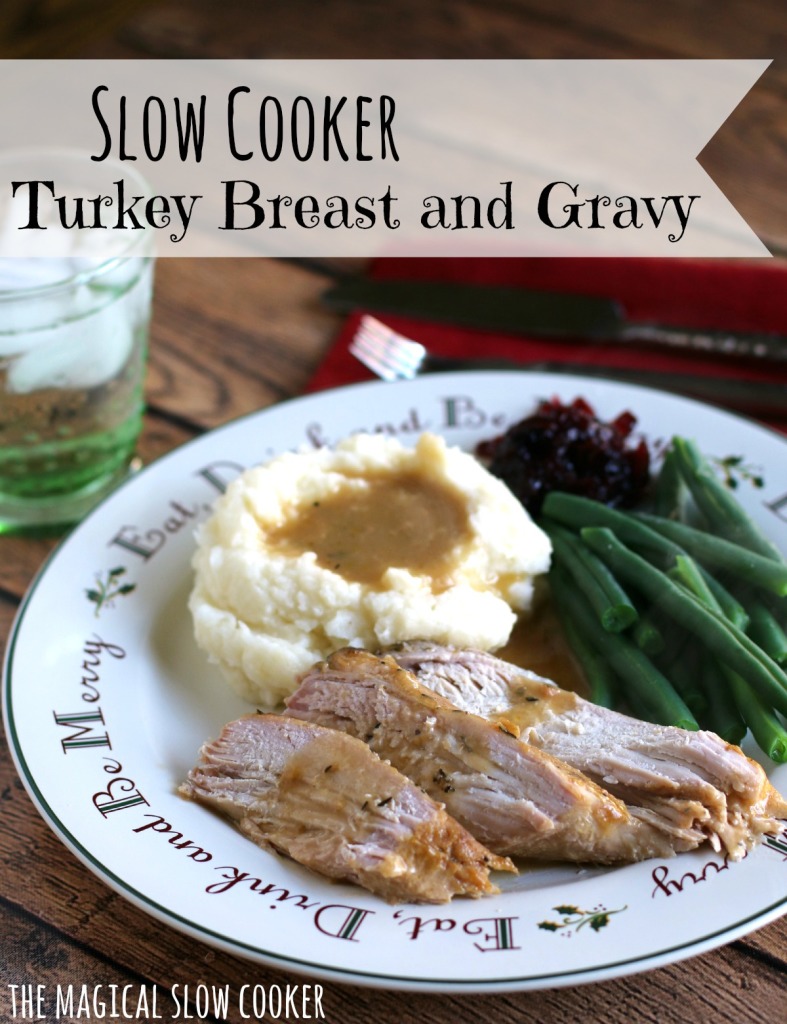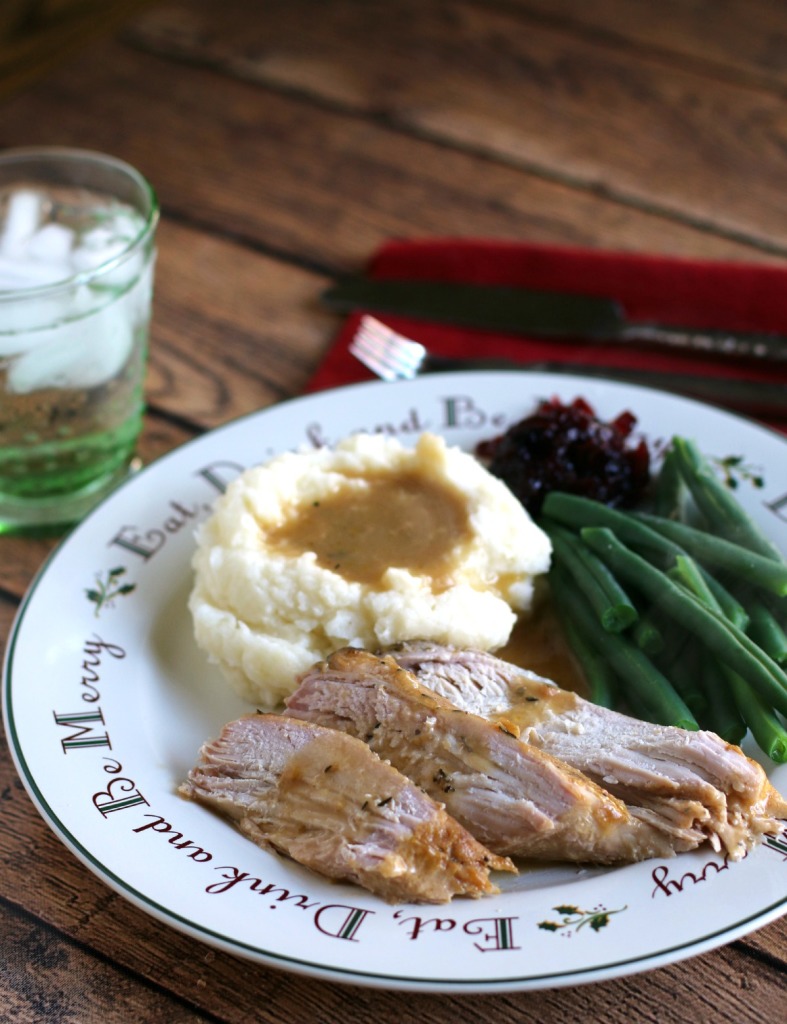 Slow Cooker Turkey Breast and Gravy
Serves:
6-10 servings, depending on the size of the turkey breast
Ingredients
3-6 lb. Boneless Turkey Breast (I trimmed off the excess skin that was hanging over the sides of the turkey)
2 (1.25-oz.) pkgs. dry turkey gravy mix
1 (10.75-oz.) can cream of chicken soup
1¾ cups water
¼ tsp. dried thyme
⅛ tsp. black pepper
Instructions
In a medium-sized bowl whisk together the gravy mix, can of soup, water, thyme and pepper until smooth. Pour this mixture into a 6-quart or larger slow cooker.
Add the turkey breast into the gravy mixture.
Cover and cook on LOW for 5-6 hours without opening the lid during the cooking time.
Remove the turkey on to a cutting board and slice.
Stir the gravy and serve!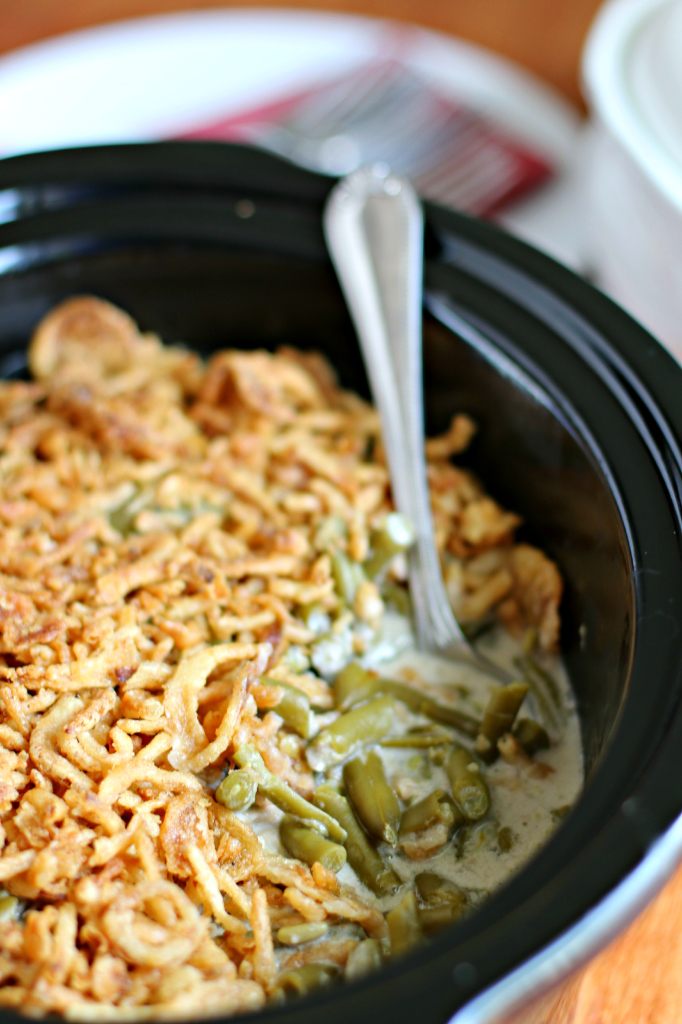 Slow Cooker Green Bean Casserole