Slow Cooker Turkey Stock
Have you ever made Slow Cooker Turkey Stock? I thought it would be time-consuming, but it was a cinch to make. My husband came into the kitchen and said I was turning into my Grandma- that I just can't let anything go to waste. But this isn't just about saving money, this is about getting some great stock!
This stock could be used for all your recipes in place of chicken broth. Freeze the stock, or use within a few days. This recipe could be made with a leftover rotisserie chicken carcass instead of the turkey.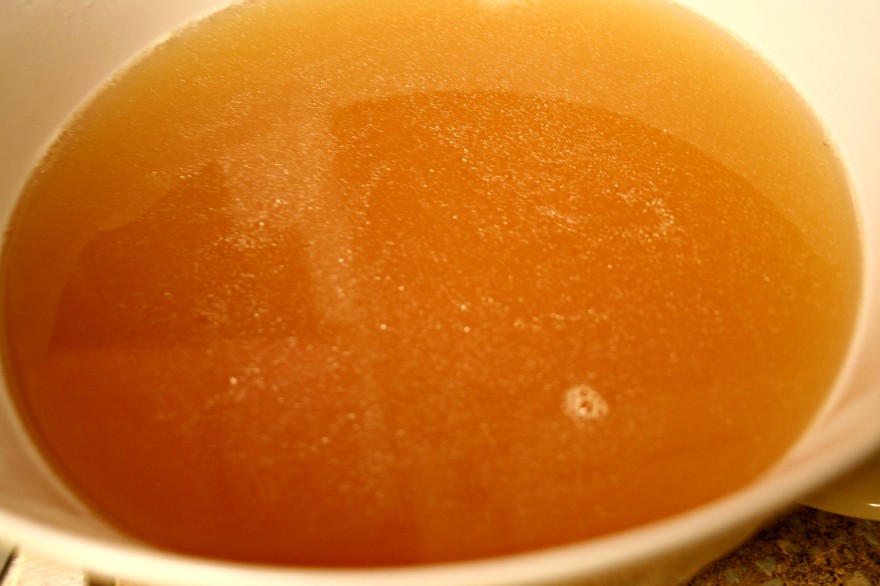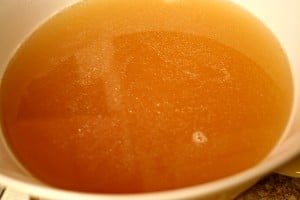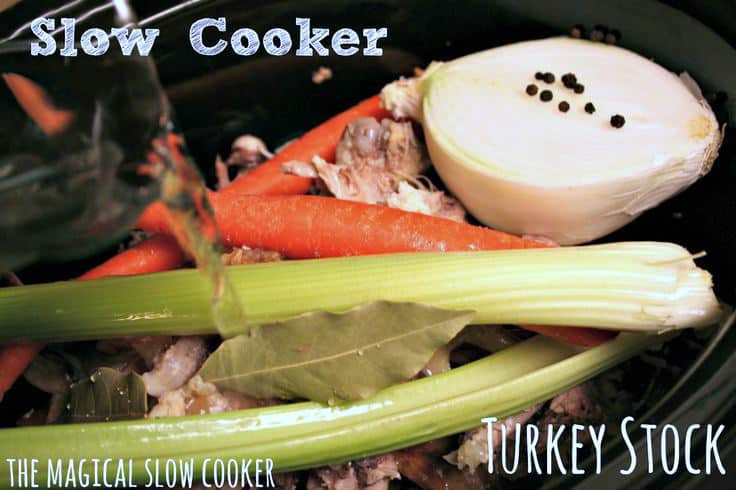 Slow Cooker Turkey Stock
Ingredients
Turkey Carcass Pieces
2 Carrots
2 Celery Sticks
½ Large White Onion
2 bay leaves
½ teaspoon black peppercorns
Water to cover
Instructions
Fill half of a 6 quart slow cooker with pieces of the turkey carcass, I used the drumsticks, wings, and thighs.
Add the other ingredients, and fill with water, leaving about an inch of room on the top.
Cook on low for 8 to 10 hours.
Pull out the carcass pieces, and veggies with tongs, and discard.
Place a dishtowel or cheesecloth inside of a wire strainer, place the strainer over a large bowl. Pour the stock from the slow cooker through the strainer, and cloth.
Use stock within a few days or freeze.