Make this sweet and flavorful Slow Cooker Apple and Clove ham for the holiday dinner!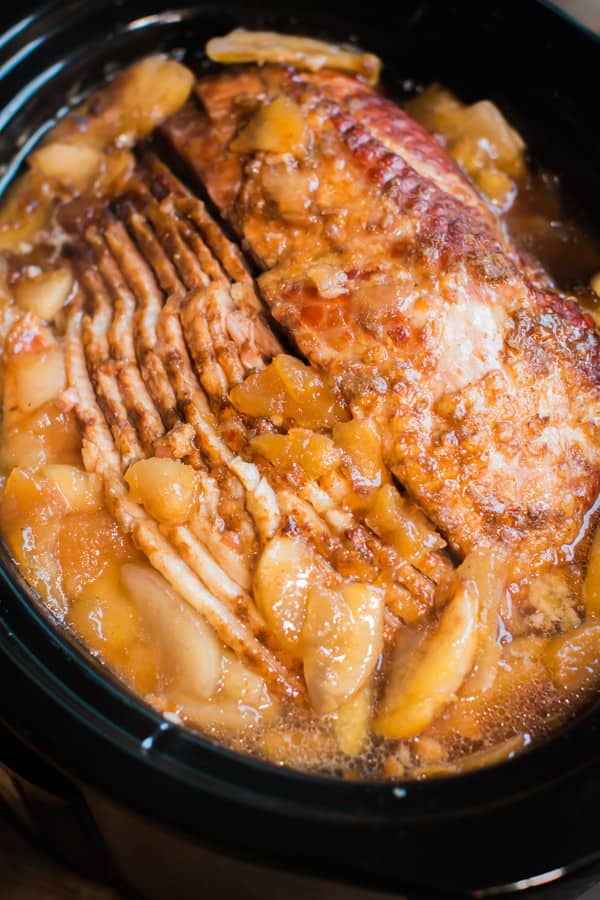 I have been so excited to share this Slow Cooker Apple and Clove Ham recipe with you! It's the type of recipe that makes me fall in love with the slow cooker ever more. I don't think there is a better flavor combination than this. The apples, apple juice, brown sugar and clove make a sauce that cooks into the ham, and with the ham being spiral it makes for even more flavor added to the ham with the juices going in between the slices.
I bought a 10 pound ham, it looked like it would fit in my slow cooker, but it was a bit large. I cut an inch off the bottom then it fit perfectly. I used that extra ham for other recipes during the week. Apple juice is used as the liquid in this recipe, though apple cider would be good too.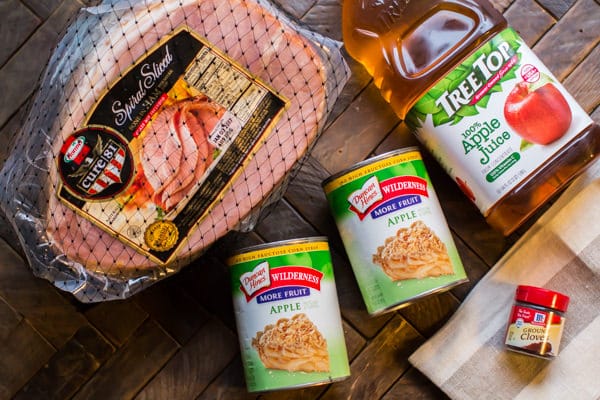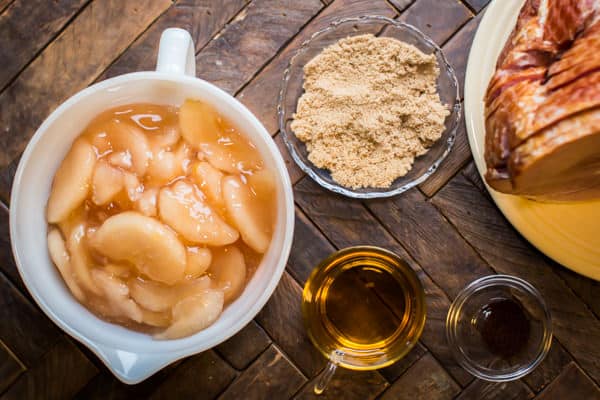 Below is what the ham looks like before cooking, after unwrapping the ham it really takes just a minute to get this cooking.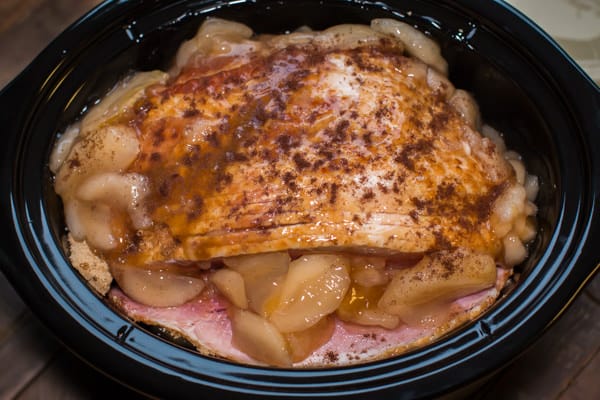 And after: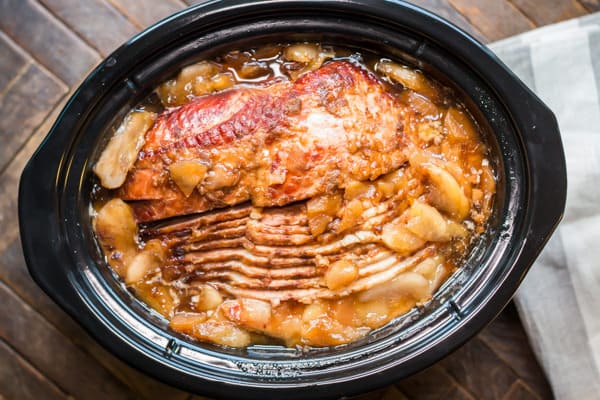 Can you see the sauce that is bubbling around the edges? It has so much flavor, it's sweet but not overly sweet since some of the saltiness of the ham is in it.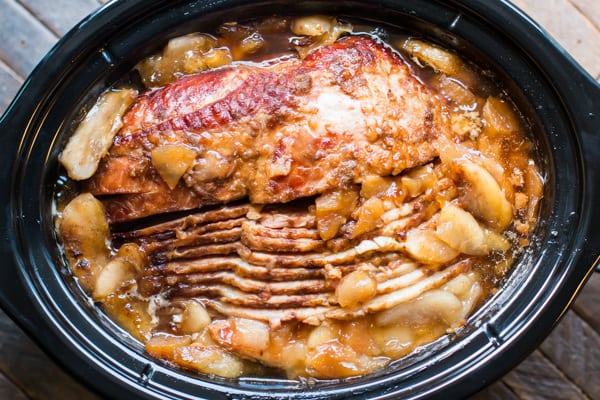 The sauce thickened a bit after it cooled. If you want a thicker sauce you could add a cornstarch slurry to it, I didn't think thickener is needed though. If you watch my video you will see how amazing the sauce looks over the ham, I added no thickener.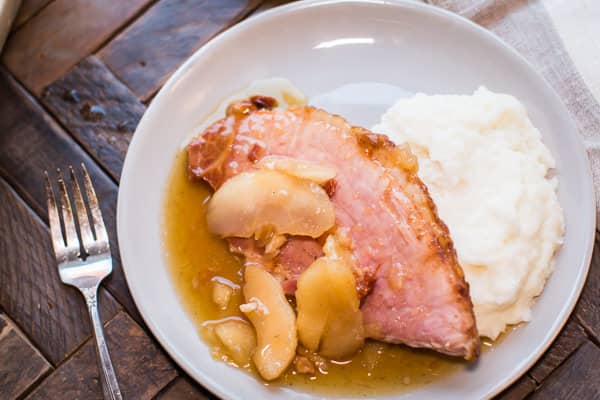 Below is the video of the making of this meal. You can follow me on YouTube here.
Are you making ham for your holiday dinner? I plan to make this ham for years to come, it's that good. The leftovers are amazing, from grilled ham and cheese to spilt pea soup, none of this will be wasted. Have a great weekend!
Slow Cooker Apple and Clove Ham
Ingredients
8-9 lb. spiral ham (I used a 10 lb. ham and cut a piece of the bottom so the lid would fit)
1 cup apple juice or cider
½ cup brown sugar
2 (21-oz.) cans apple pie filling
½ tsp. ground cloves
Slow Cooker Size:
Instructions
Add the ham to the slow cooker. Pour over the apple juice. Sprinkle over the brown sugar
Spread over the apples, and sprinkle over the cloves.
Cover and cook on LOW for 6-7 hours without opening the lid during the cooking time.
Serve the ham slices topped with the apples and sauce.
Enjoy!
You may also like: Slow Cooker Holiday Green Beans