Yes it's that time of year again for pumpkin everything. These Slow Cooker Pumpkin Spice Lattes are just perfect for a fall get together, and couldn't get any easier. I start with a good brewed coffee because I know most of us don't have an espresso machine. I stir in half and half, canned pumpkin, spices and sugar. And top with whipped cream. These slow cooker pumpkin spice lattes would be fun for after trick-or-treating, or for a fall brunch. Note- I don't like my coffee overly sweet, so add the sugar to your taste.
I spent the weekend in Seattle for the International Food Blogger Conference. I'll be posting about that later this week. I'm glad to be home and back to my routine for sure!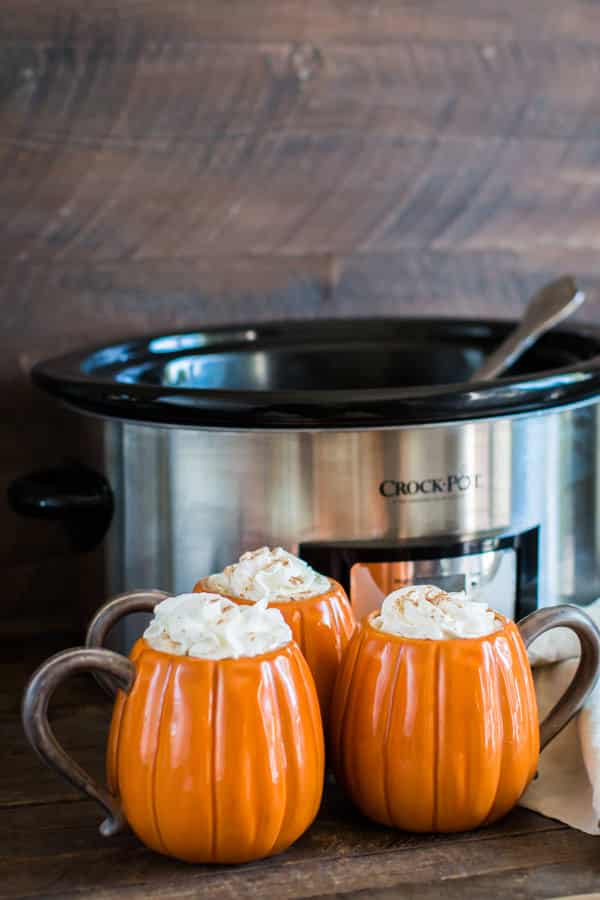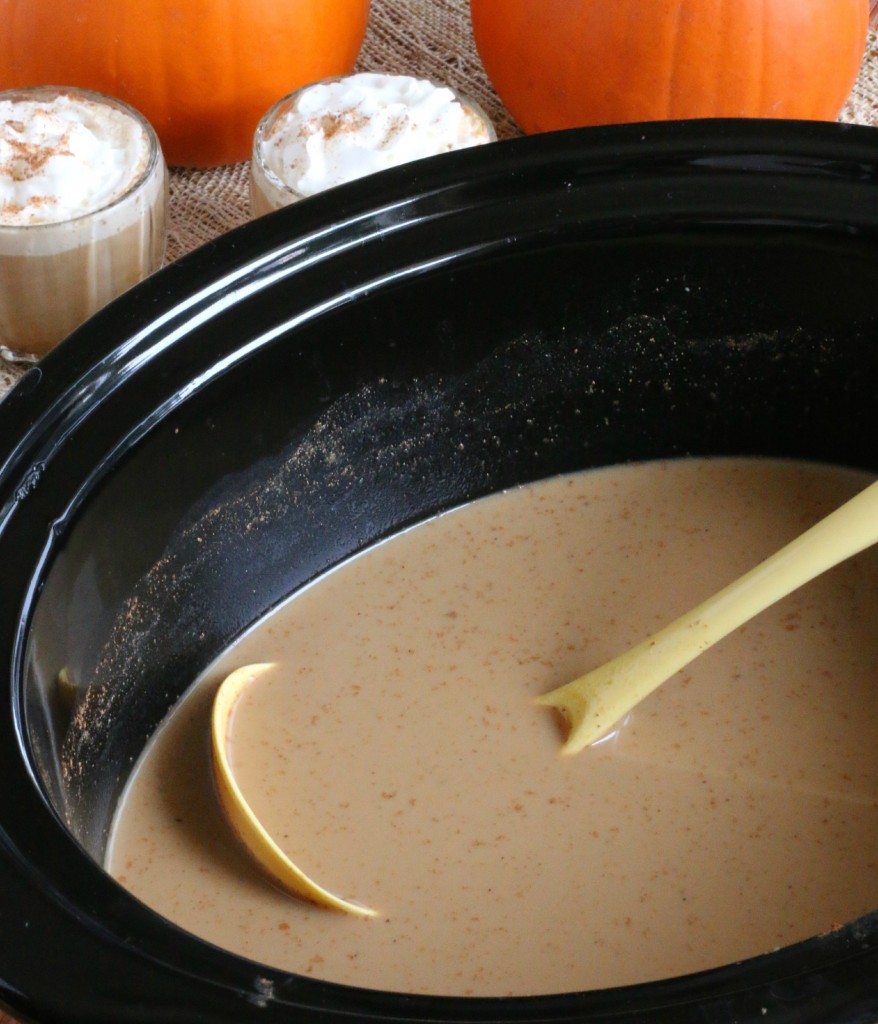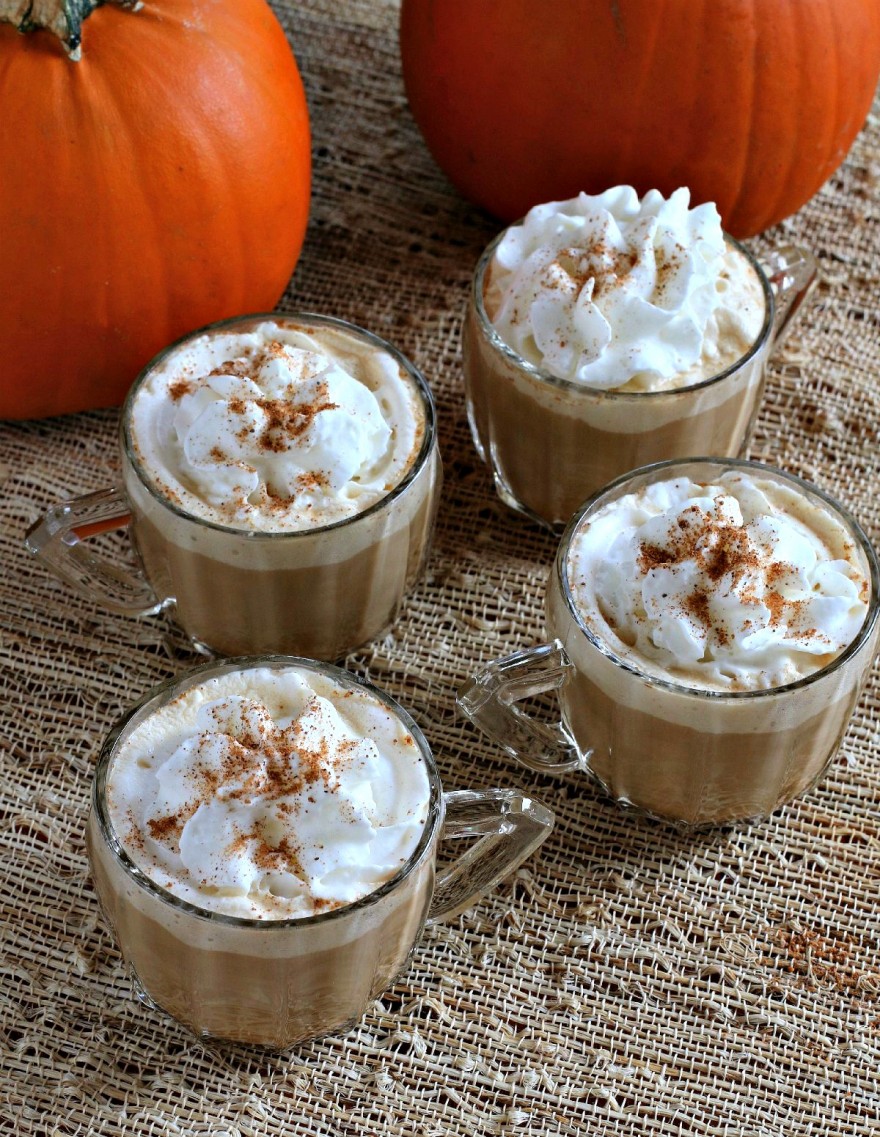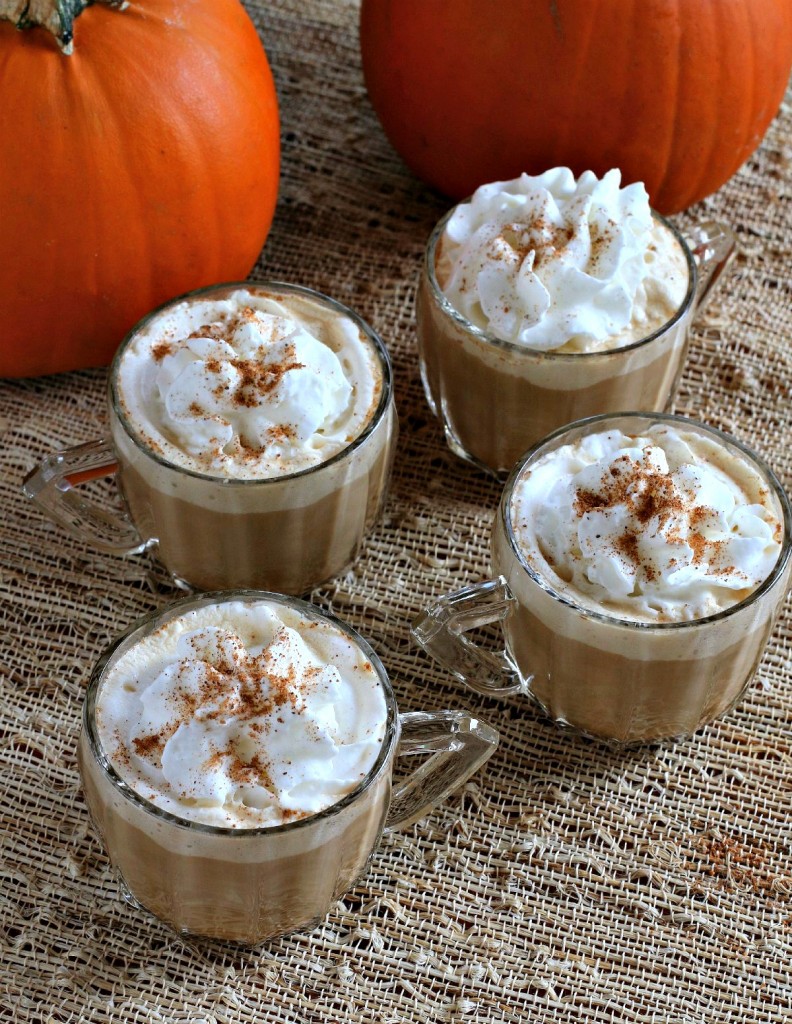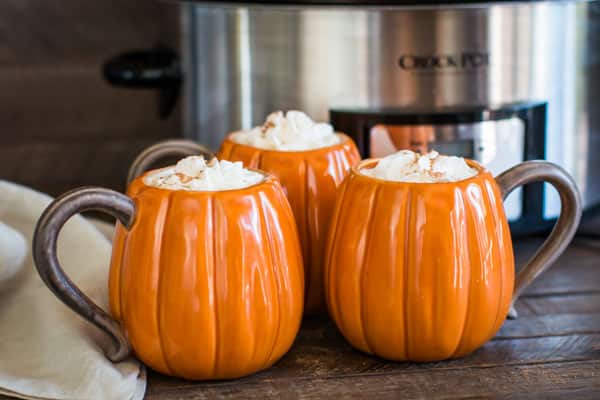 Here is the YouTube Video I made of these lattes! You can follow me on YouTube here.
I used aerosol whipped cream for this, but I often make it from scratch. Here is a good recipe if you want to make your own : Homemade Whipped Cream
Slow Cooker Pumpkin Spice Lattes
Ingredients
7 cups hot brewed coffee(measure it after it is brewed)- I use Starbucks Pike's Place Roast
1 cup canned pumpkin puree
1½ cups half and half or heavy cream
½ tsp. ground nutmeg
¼ tsp. ground cinnamon
1 tsp. vanilla extract
7 Tbsp. white sugar
aerosol whipped cream (or homemade if your feeling ambitious)
nutmeg for garnish
Instructions
In a 5 quart or larger slow cooker, add the coffee, pumpkin, half and half, nutmeg, cinnamon, vanilla and sugar. Stir.
Cover and cook on HIGH for 45min- 1 hour, or until hot.
Stir, and serve topped with whipped cream and nutmeg.