This Slow Cooker Pumpkin Butter tastes like heaven. I could not hold myself back from eating it at all times of the day on buttered toast. I even ate it for dinner one night. It tastes like pumpkin pie, but I think it tastes even better. Very dangerous stuff! I decided to put the last few jars in the freezer or I would be packing on my holiday pounds earlier than usual this year.
I made this Slow Cooker Pumpkin Butter with pumpkin puree. Make sure to get the unsweetened plain pumpkin puree, not the sweetened pie filling. The day I did the photo shoot for this pumpkin butter I made Old-Fashioned Biscuits from a blogging friend Susie, her blog is Simply Sated. The biscuits really are mile high and turn out perfect, and that is saying a lot since I'm not much of a baker since I became a busy mom.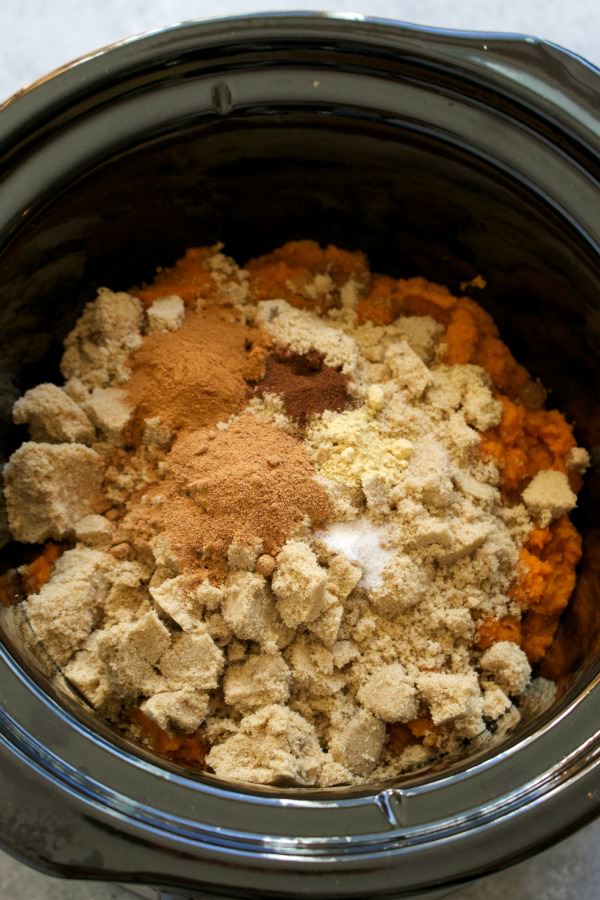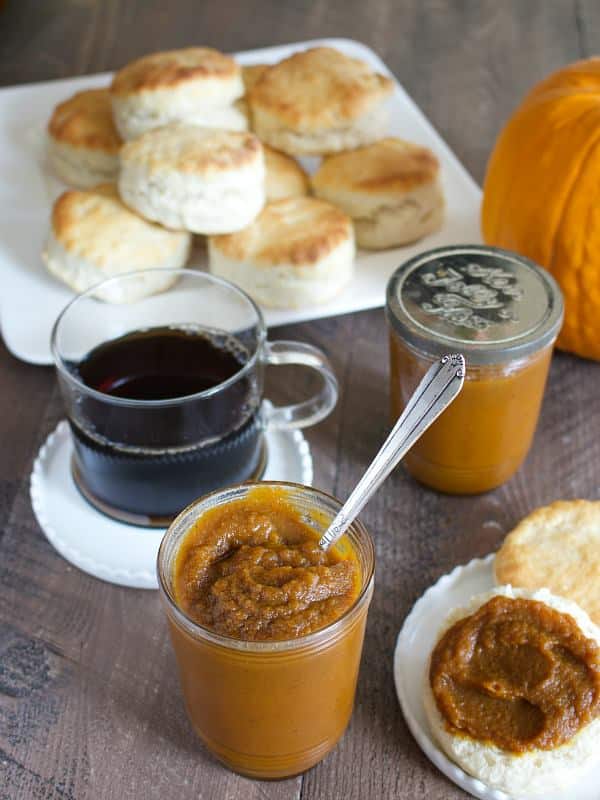 MY LATEST VIDEOS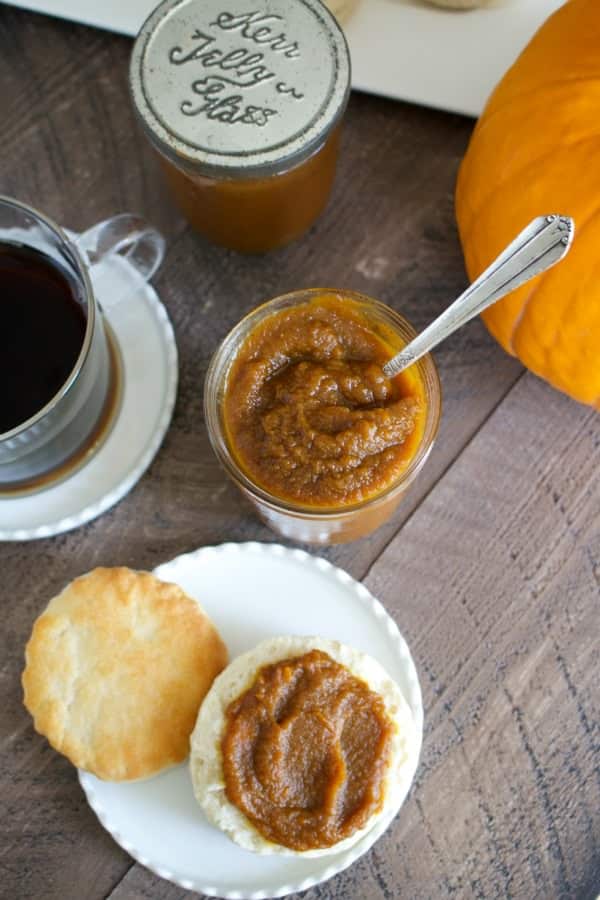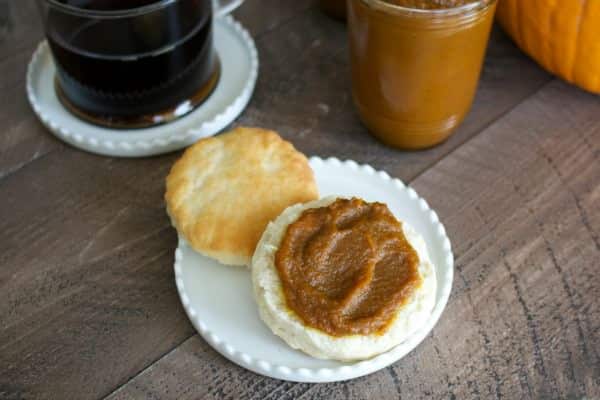 Slow Cooker Pumpkin Butter
Ingredients
1 (29-oz.) can AND 1 (15-oz.) can Libby Pumpkin Puree (NOT Sweetened Pie Filling)
2½ cups brown sugar
2 cups apple juice
1½ tsp. ground cinnamon
1 tsp. ground nutmeg
¼ tsp. ground cloves
⅛ tsp. ground ginger
dash of salt
Instructions
In a 3-quart or larger slow cooker add all the ingredients and stir. Cover and cook on LOW for 5 hours, stirring once at the 4 hour mark.
After the cooking time is complete add the pumpkin butter to a blender, add the lid on and pulse. It will be thick, and you may need to stop and stir the pumpkin butter in the blender to get it moving. Pulse until you have the desired puree.
Cool in refrigerator. Serve cold.
I put the extra pumpkin butter into canning jars, give as gifts, but I remind my friends that it needs to be refrigerated. Could also be put into the freezer.
Get the recipe for the biscuits that turned out perfect here: Old-Fashioned Biscuits {Simply Sated}
You may also like: Slow Cooker Apple Butter