Since making this easy Slow Cooker Caramel Apple Pie dip, I may never make a regular apple pie again. All the flavors of apple pie in an easy dip! I'm all about easy meals and desserts lately.
For the pie crust dippers, I used Pillsbury refrigerated pie crust. I spread the pie crusts out, brushed with milk, and sprinkled with cinnamon and sugar. Then I cut the crust into strips and baked. My mom used to do this with her leftover dough when she made homemade pie when I was a kid. Those leftover pie strips were better than a pie to me back then.
The busy season has officially hit at the post office, loads of political mail, then packages and christmas cards will be next. I am always surprised how busy work gets, though it hits every year at the same time. If I'm feeling nice, I'll have to bring this dip in for my co-workers. They devour anything. And I am getting sick of every other day donuts that my coworkers bring in.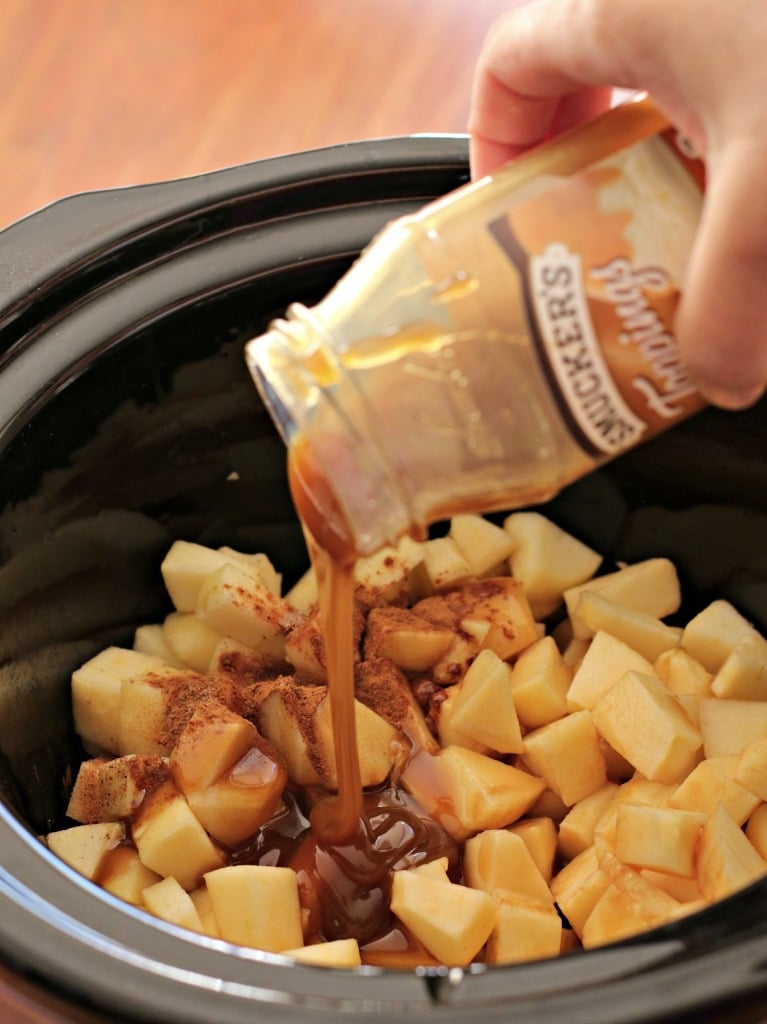 MY LATEST VIDEOS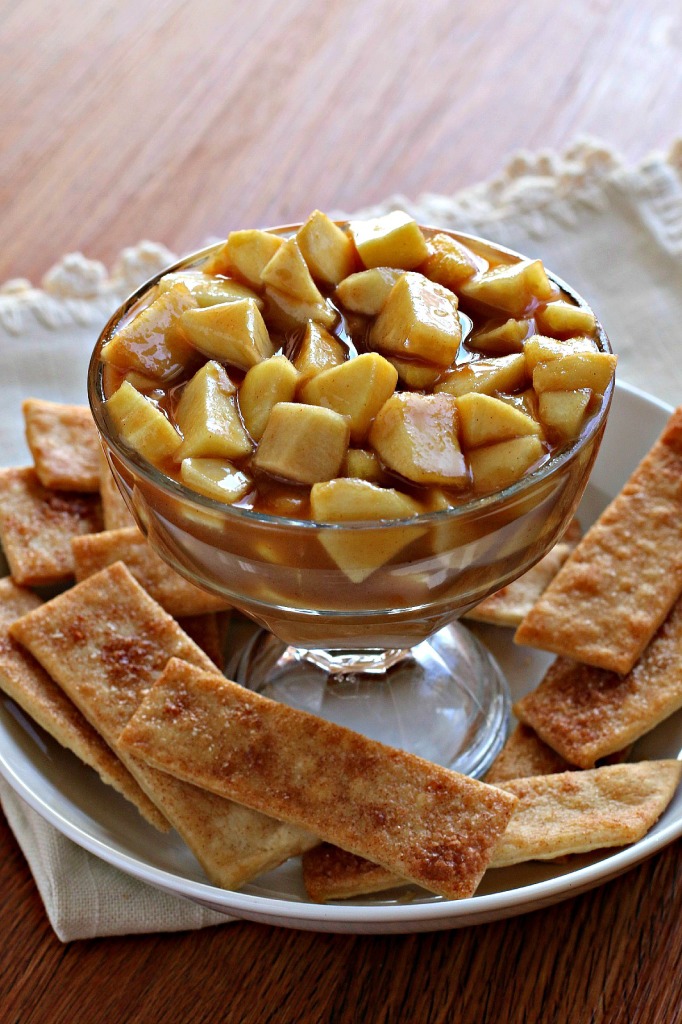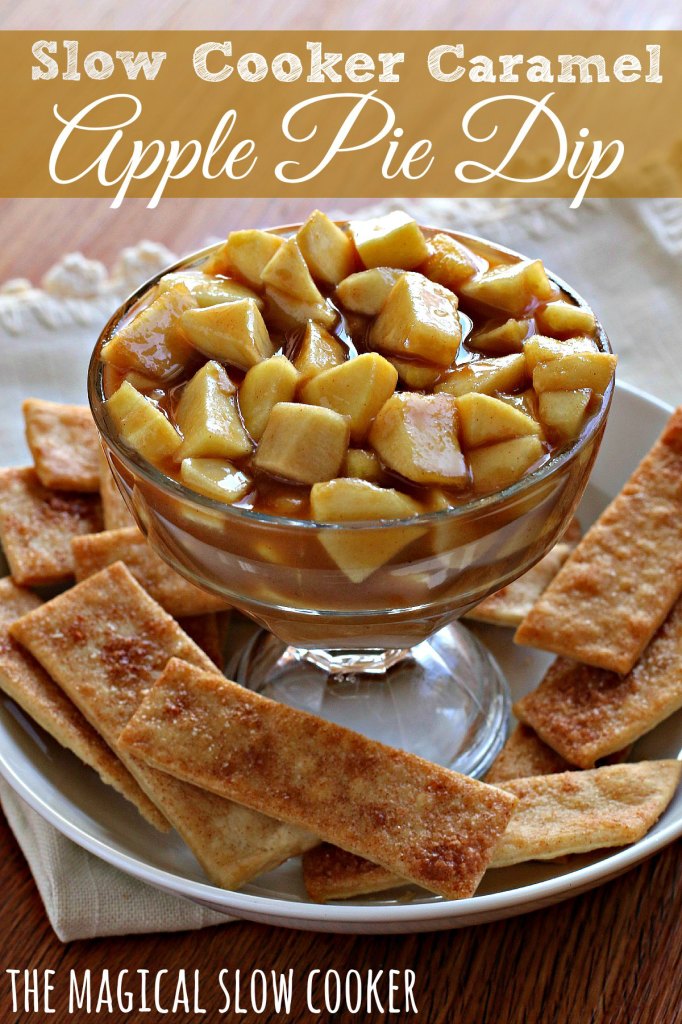 Slow Cooker Caramel Apple Pie Dip
Ingredients
5 cups peeled and diced apples
1 (12.25-oz.) jar caramel sauce (I use Smucker's glass jar ice cream topping)
½ tsp. cinnamon
pinch nutmeg
pinch salt
For the crust dippers:
1 (14-oz) pkg. refrigerated pie dough
⅛ cup milk
2 Tbsp. sugar
½ tsp. cinnamon
Instructions
Combine apples, caramel, cinnamon, nutmeg and salt into a 3 quart or larger slow cooker.
Stir.
Cover, and cook on HIGH for 1.5- 2 hours.
In a small bowl, combine the cinnamon and sugar.
Preheat the oven to 350 degrees.
Spread out one pie crust at a time onto a baking sheet. Using a pastry brush, spread on the milk. Sprinkle half of the cinnamon sugar mixture onto the pie crusts.
Using a pizza cutter or knife cut the pie crusts into serving strips.
Spread out the strips on the baking sheet so they don't bake together.
Bake for 10 minutes or until golden brown.
Repeat with other pie crust.
Serve and enjoy.