This recipe for slow cooker baked apples could be for dessert, or for breakfast; if you can refrain from adding ice cream in the morning! I had originally planned these slow cooker baked apples for breakfast, hence the granola. When I opened my slow cooker and smelled the aroma of apple crisp, that plan went out the window, so dessert for me it was, for breakfast…
I started with some medium-sized Gala apples, but use your favorite apples in place if you'd like. I cut the tops off with a knife, then gutted them with a melon baller, if you don't have a melon baller, a round measuring teaspoon will do the trick. The granola is just the perfect crispy topping, since the slow cooker can't brown things. How easy it to open a bag of granola instead of measuring 8 different items for a crisp topping! I also drizzled a little melted butter over the apples, then hit them with some maple syrup.
Slow Cooker Baked apples bring back so many memories of my childhood. They are so pretty, and really fun to make. I hope you enjoy this easy granola version, whether it be for breakfast or dessert!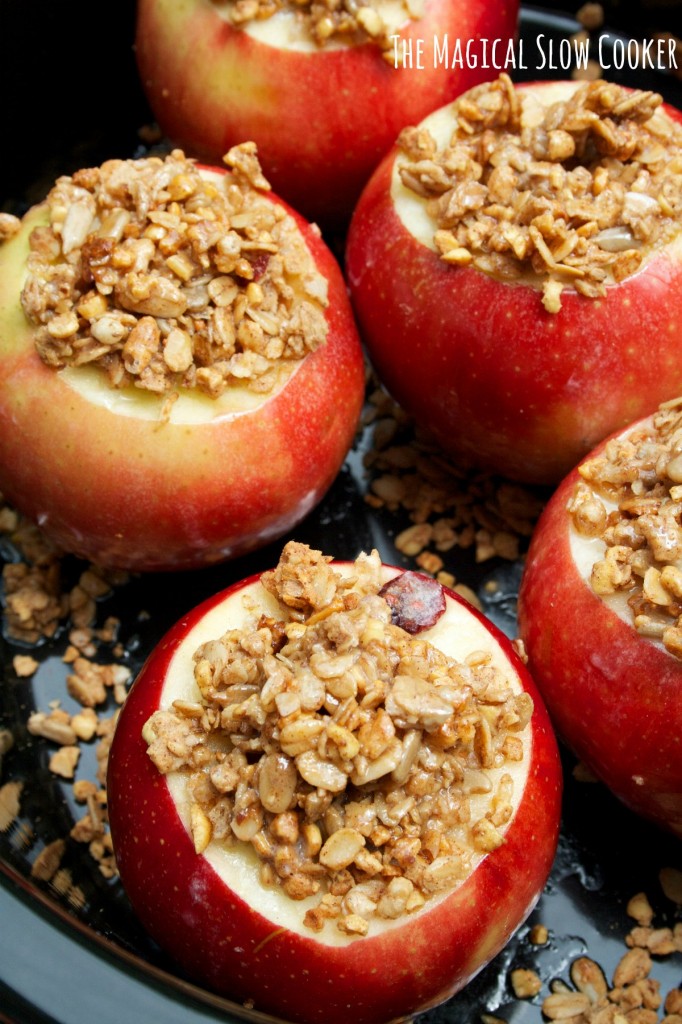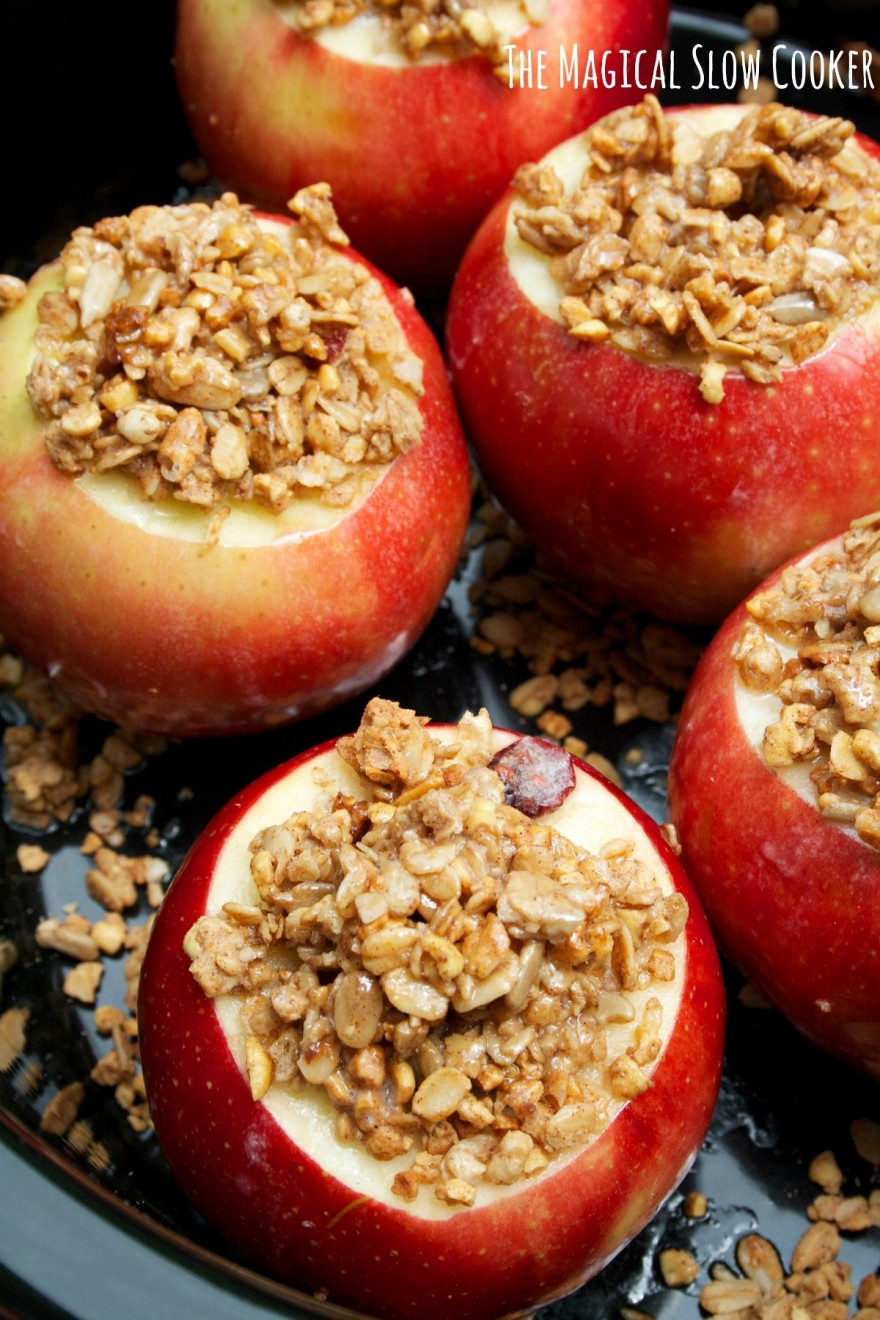 Slow Cooker Baked Apples
Ingredients
5 medium-sized gala apples
5 (1/8) cups granola- I used "Bare Naked Original Cinnamon"
2 Tbsp. melted butter
5 tsp. maple syrup
ice cream or whipped cream for serving (if making for dessert)
Instructions
Cut a layer off the top of the apples with a knife. With a melon baller tool, or a measuring teaspoon, remove the core and seeds from each apple.
Pack ⅛ cup granola into each apple, and place into the slow cooker.
Drizzle the apples evenly with the melted butter, and add a teaspoon of maple syrup to each apple.
Cover, and cook on high for 2 to 2½ hours until tender, but not falling apart.
Serve as is, or add ice cream or whipped cream. ENJOY!
You may also like: Slow Cooker Caramel Apple Pie Dip