This recipe for Slow Cooker Eggnog Lattes is a fun and different way to serve a group of people a hot beverage other than hot cocoa. Perfect for a holiday get-together or work parties. My inspiration for this recipe came after I made my Slow Cooker Pumpkin Spice Lattes, check out that recipe too!
These Slow Cooker Eggnog Lattes don't need any extra sweetener in my opinion, eggnog can be terribly sweet. Serve these up in cute mug and top with whipped cream and ground nutmeg.
Work at the post office is picking up. I have been drowning in catalogs the last few weeks, and now the packages then Christmas cards are next. I even picked up my first letter to Santa Claus a few days ago. Though the work isn't glamorous and can be physically exhausting delivering mail, this time of year at the post office is my favorite.
I hope you enjoy my recipe for Slow Cooker Eggnog Lattes.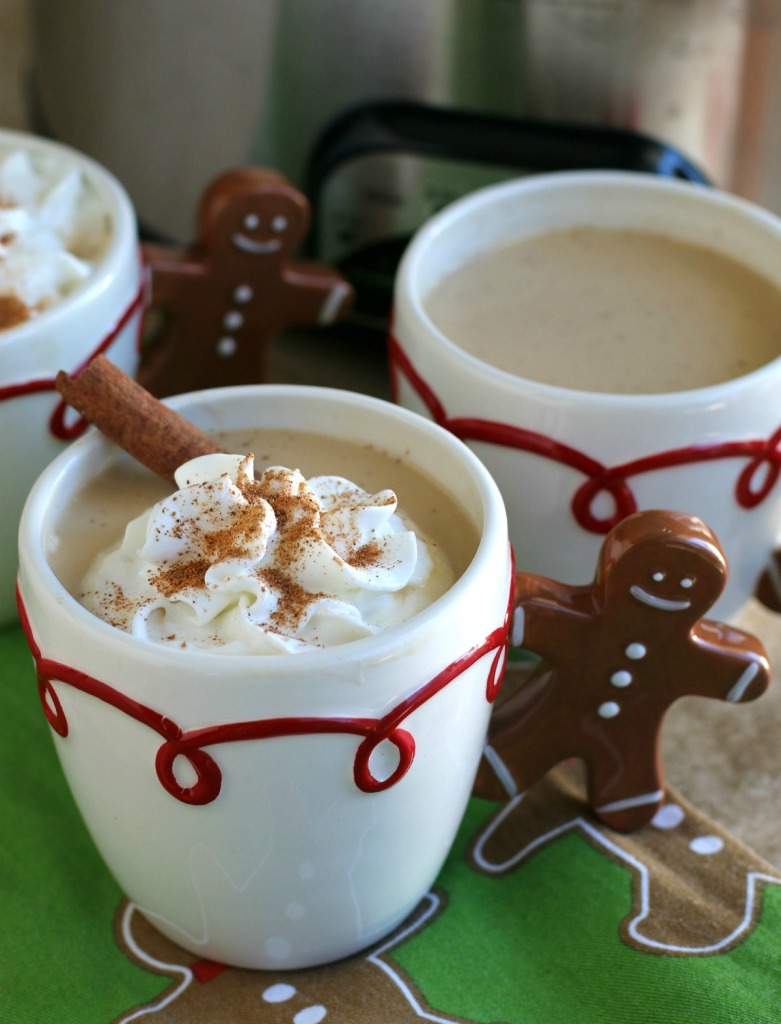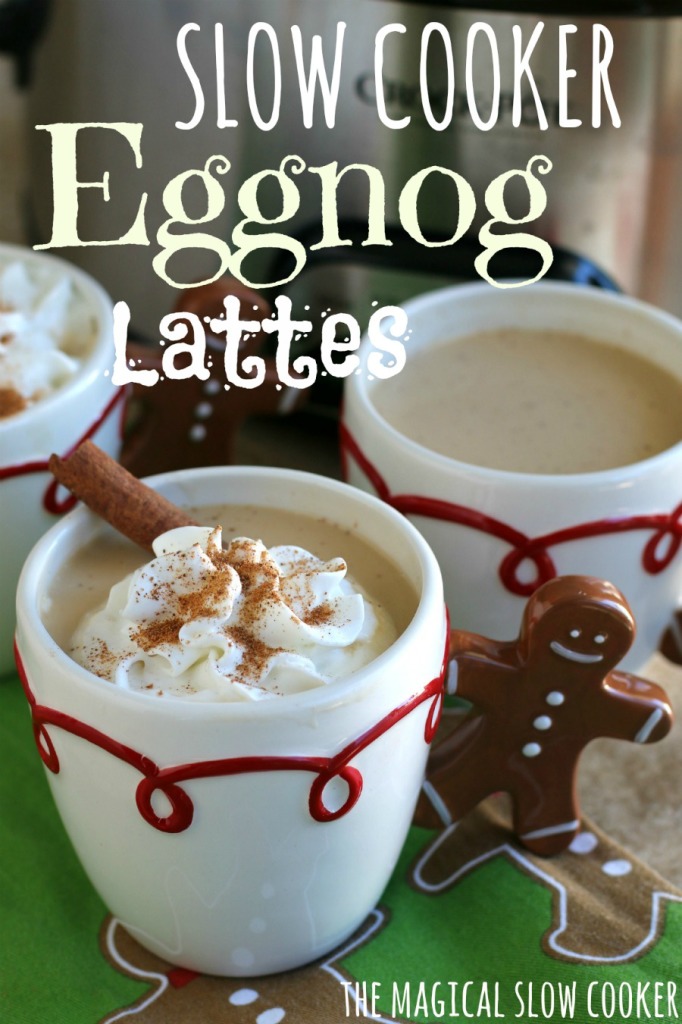 Slow Cooker Egg Nog Lattes
Ingredients
½ gallon egg nog
4 cups (use a measuring cup) hot brewed coffee (I use Starbucks Pike Place Blend)
½ tsp. vanilla
½ tsp ground nutmeg
⅛ tsp. cinnamon
whipped cream for serving (I use Reddi-Whip)
Nutmeg and Cinnamon Sticks for garnish
Instructions
Place the eggnog, coffee, vanilla, nutmeg and cinnamon into a 6-quart or larger slow cooker.
Stir.
Cover, and cook on HIGH for 1-1.5 hours until heated. Serve with whipped cream, cinnamon sticks and nutmeg for garnish.