I made this Slow Cooker Root Beer Pulled Pork while camping this last week. The first time I ever heard of this recipe was when I was working 12+ hours a day at the River Road Post office during Christmas season as a clerk. Have you ever met someone that you immediately hit it off with? That is what happened with me and Val, we worked every morning together starting at 5AM sorting packages, magazines and putting mail in the box section. Though the working conditions weren't the funnest, Val would make the best of it by cracking jokes all day, nearly having me in tears I would laugh so much!
Val and I are both big eaters, so everyday we would plan what we would be making for lunch together, when you start at 5AM, lunch is actually at 9AM, not the healthiest lifestyle I do have to say. One night after work Val pulled out her crock pot in the break room and showed me how to make Slow Cooker Root Beer Pulled Pork, I thought she was crazy, she was going to cook this pork overnight at the post office! She plopped in a pork shoulder, and here is what her exact recipe was: A couple glugs of root beer and a couple squirts of barbecue sauce, cook on low for 12-15 hours. Of course Val had to make glugging and squirting noises as she was explaining the recipe to me. What was the result? The most tender pork I had ever tasted at 9AM in the morning.
Though I don't cook my pork as long as Val does, this still turns out perfectly tender in 8-10 hours. If you missed last week's recipe, it was another recipe from camping, Beanies and Weenies in the slow cooker. We are headed out next week for more camping! I think I am going to try a few more slow cooker recipes while we camp again, because truthfully, I hate cooking while I am on vacation and somehow slow cooking doesn't feel like cooking to me. Have a great week!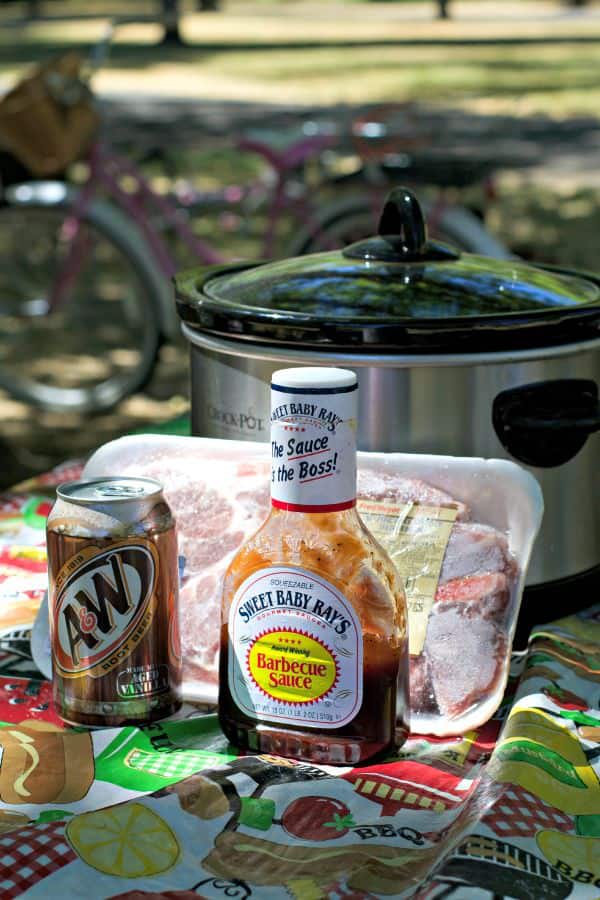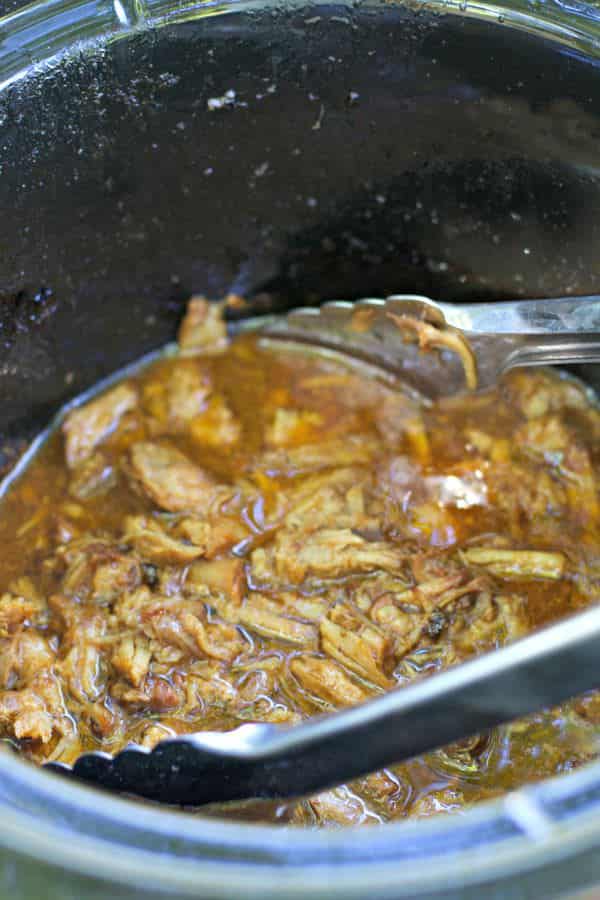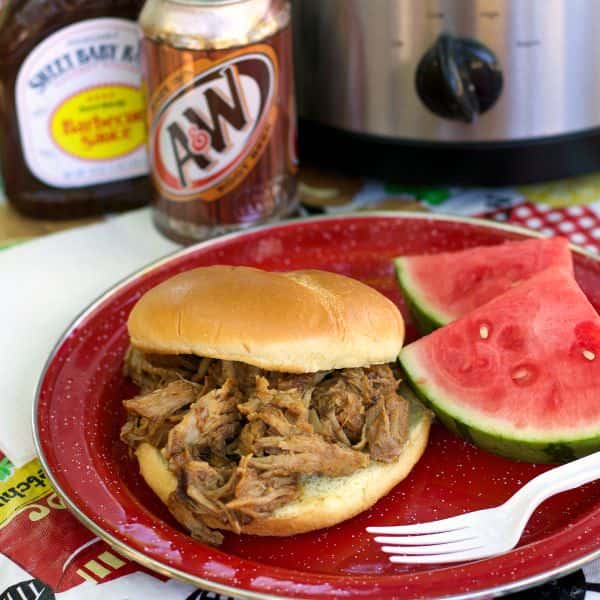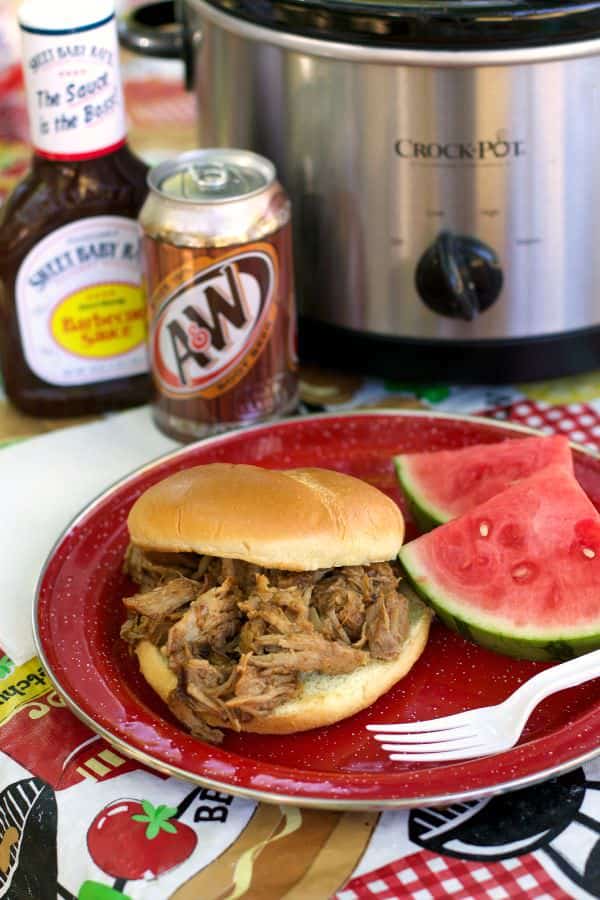 Slow Cooker Root Beer Pulled Pork
Ingredients
3-4 lb. boneless pork shoulder (often called pork butt)
½ can root beer
1 cup Sweet Baby Ray's Barbecue Sauce
For Serving
Instructions
In a 4 quart or larger slow cooker, add the roast, root beer and barbecue sauce.
Cover and cook on LOW for 8-10 hours, without opening the lid during the cooking time.
Take the roast out and shred, discarding any fatty pieces, put the shredded meat back into the sauce that is still left in the slow cooker, stir and serve on buns.