I've been craving Hawaiian food, so I decided to make slow cooker kalua pig for dinner this last weekend. My parents often stop by on Sundays for dinner and I have been making something special for dinner to serve them lately.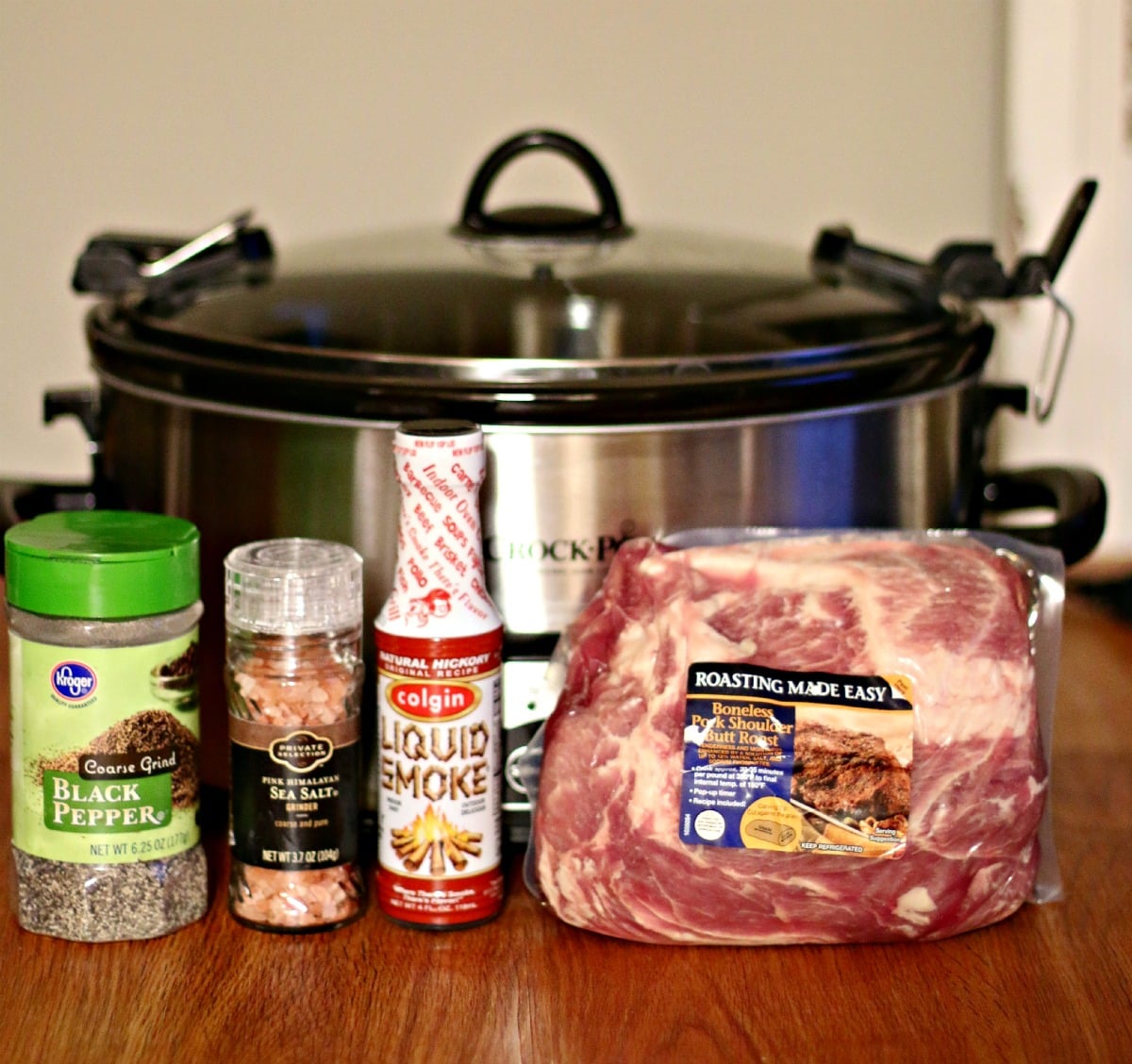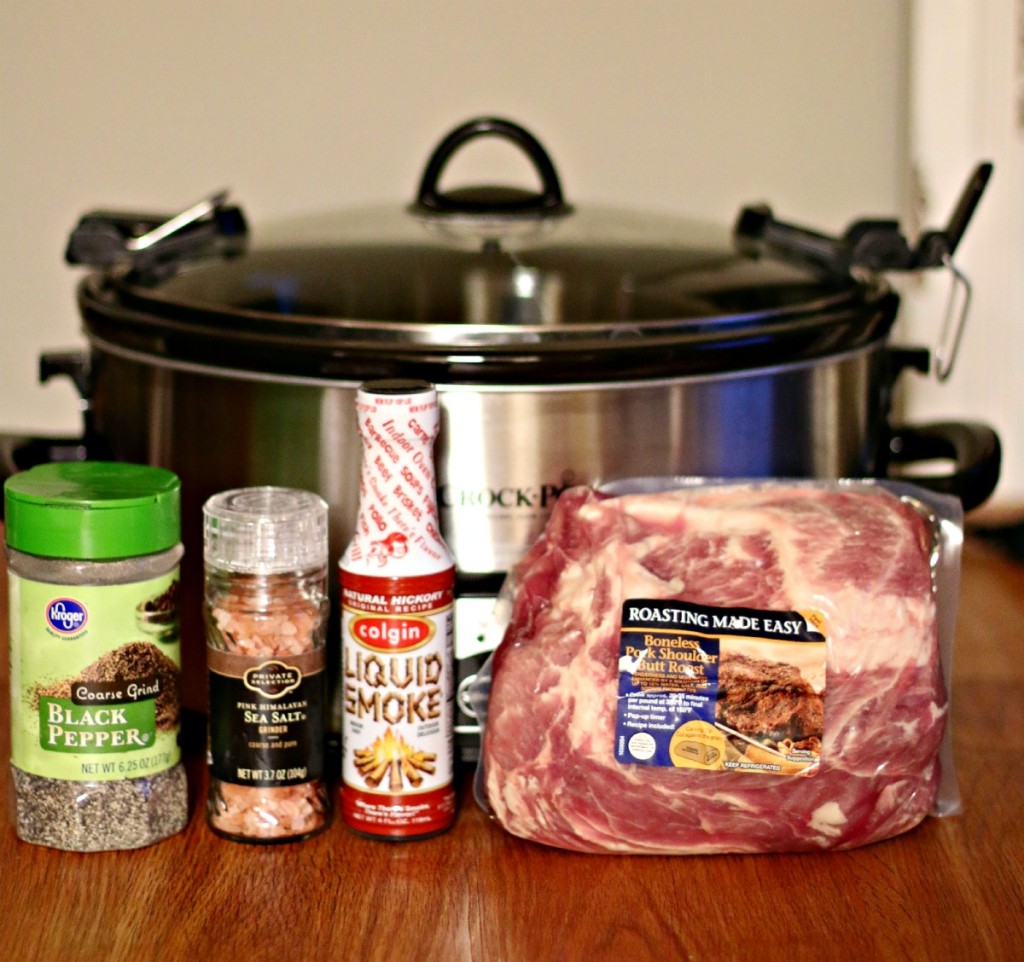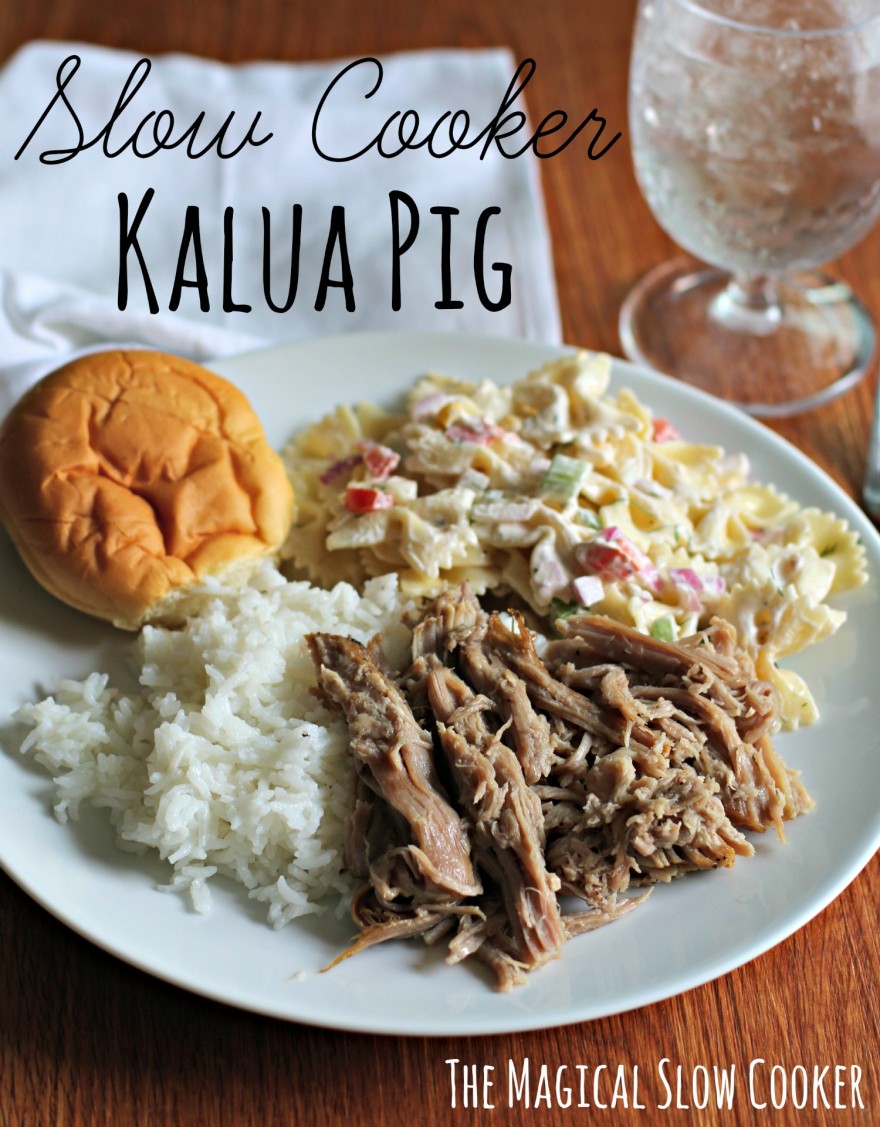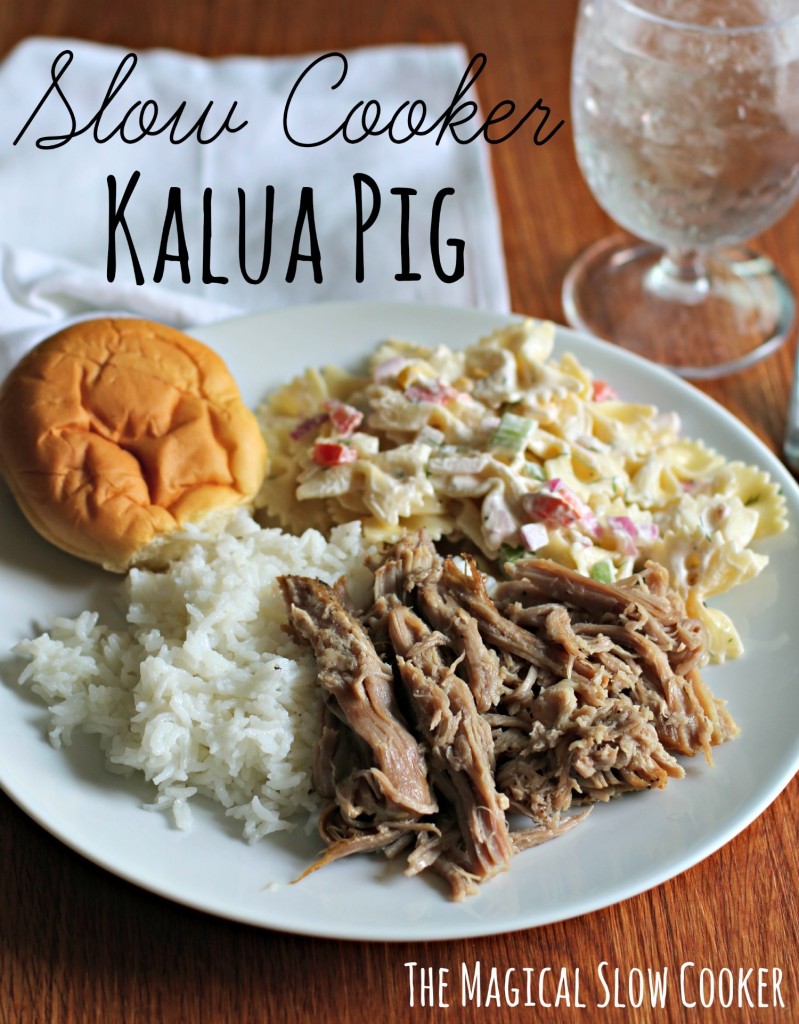 I found an authentic kalua pig recipe at Allrecipes.com and gave it a try. I had to adapt their recipe for the stores in our area rarely have a pork roast over 3 pounds. I sprinkled a 3 pound pork butt with Himalayan sea salt (I used  the grinder that the rock Himalayan sea salt came in), and pepper. I seared the roast on all sides and placed into my slow cooker. I added 1 cup water, and 2 teaspoons hickory liquid smoked. I cooked the roast on LOW for 12 hours while my husband, daughter and I went fishing (didn't catch a thing!).
I made this Summer Garden Pasta Salad to go with the pork, you can find the recipe over at That's My Home, were I guest posted. You can find Mary Ellen here at Facebook, Pinterest, and Google Plus.
Slow Cooker Kalua Pig
Ingredients
3 lbs. Pork butt roast
¼ tsp. ground pink Himalayan sea salt
¼ tsp. pepper
2 Tbsp. canola oil
1 cup water
2 tsp. hickory smoke
Instructions
I start by rinsing the roast with water and patting dry with paper towels (why is pork so slimey!!).
Sprinkle the roast with the salt and pepper. In a large skillet set to medium-high heat, heat up the oil, and sear the roast on all sides. Add to a 6-quart or larger slow cooker.
Add the water, and hickory smoke.
Cover and cook on LOW for 12 hours, without opening the lid during the cooking time.
Drain the juices from the slow cooker, reserving some if you want to serve the roast with them.
Shred the pork in the slow cooker with 2 forks, discarding fat.
Serve with rice and pasta salad. I like to serve this with sriracha hot sauce too.
Recipe adapted from Allrecipes.com