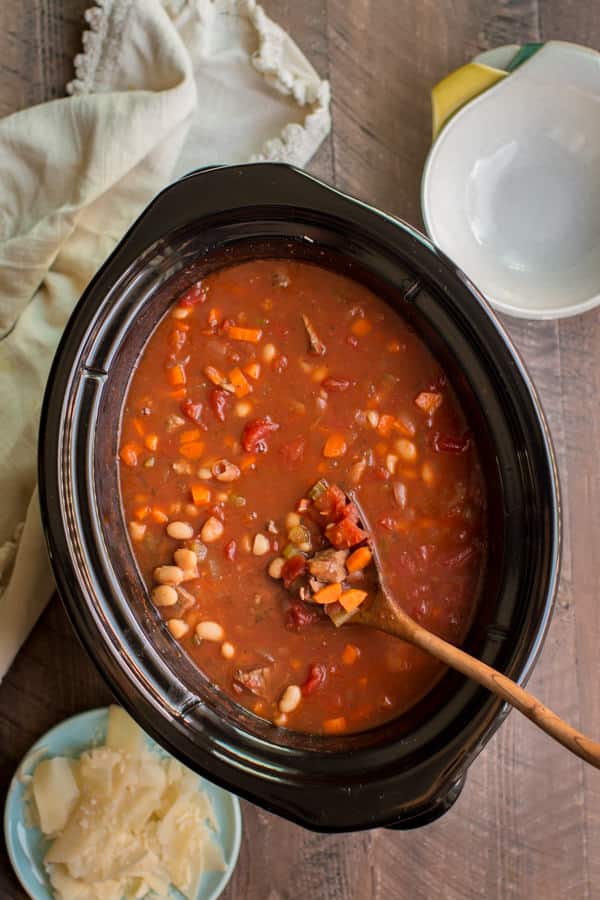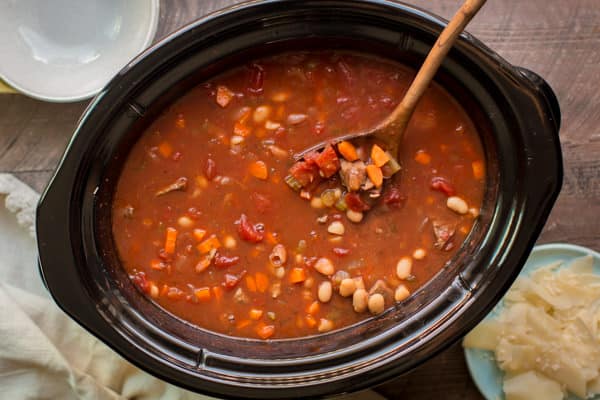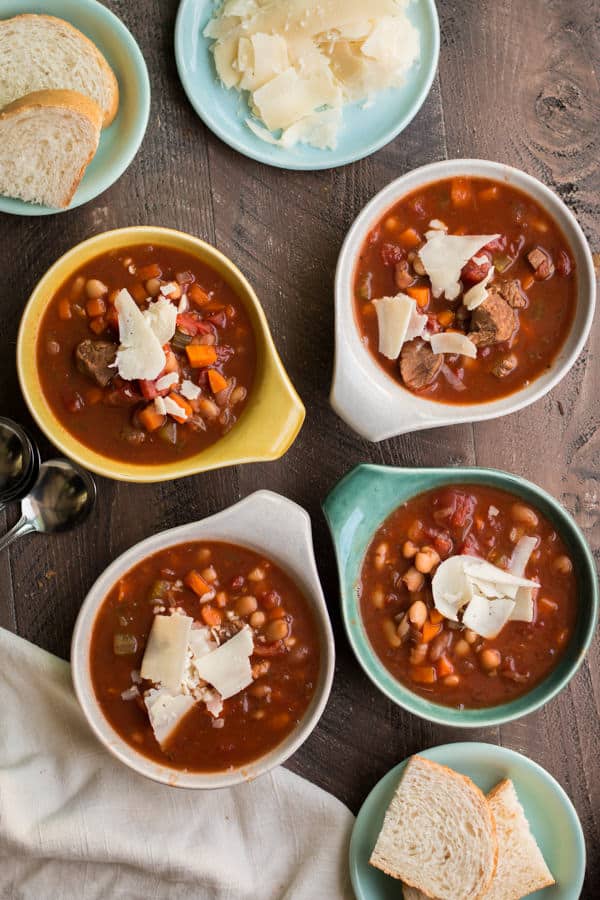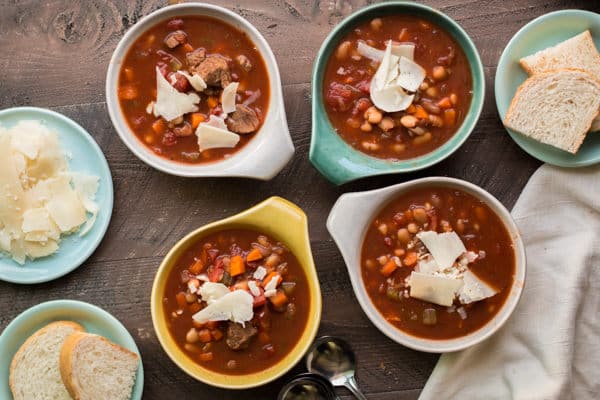 Working the holidays at the post office is very hectic, we are all working really long hours, tons of letters,  packages, and this year, 4 days of snow! At our post office we have what we call "12 days of Christmas Food". Everyone signs up on the calendar to bring in food for the 12 days preceding Christmas. I think this food is the only thing keeping me going some days! Anyway, a co-worker brought in her version of this soup, and it was a hit (hers had meatballs). I created my version with stew meat, because I don't have time for meatballs.
This Slow Cooker Hearty Italian Beef Soup has slight creamy texture, and is so good topped with parmesan cheese, and french bread for dipping.
Below is my YouTube video of this recipe, you can follow me on YouTube, here.
Slow Cooker Hearty Italian Beef Soup
Ingredients
2 pounds beef stew meat, cubed
cooking oil
½ cup White Onion, diced
1 cup Carrots, diced
1 cup Celery, diced
2 (14.5-oz.) cans Italian seasoned diced tomatoes
2 (15-oz.) cans great northern beans, drained
2 (15-oz.) cans beef broth
1 (8-oz.) can tomato paste
½ tsp. salt
¼ tsp. pepper
¼ tsp. onion powder
1½ tsp. dried oregano
for serving
french bread
parmesan cheese
Instructions
Set a skillet over medium high heat. Add enough cooking oil to coat the bottom of the pan. Brown the stew meat on all sides
Add meat to slow cooker.
Add the carrots, onion, celery, diced tomatoes, beans, beef broth, tomato paste, salt, pepper, onion powder and oregano, stir.
Cover and cook on LOW for 9 hours without opening the lid during the cooking time.
Serve topped with parmesan cheese and with french bread for dipping.
Notes
Slow Cooker Size: 6 quart
I used my 6-quart Crock-Pot for this recipe. I recommend this size or larger.