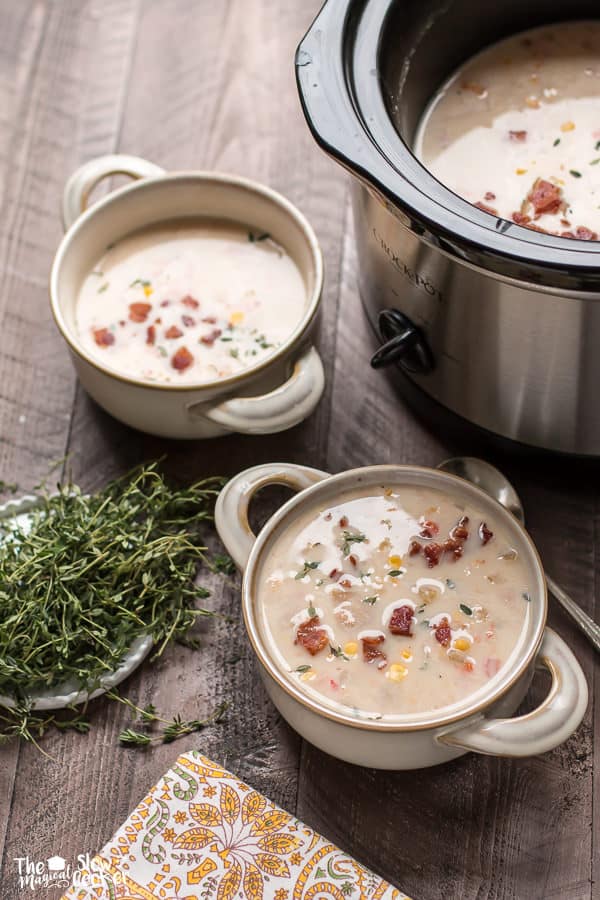 This Maine Corn Chowder was easy to make, it's one of those dump and go recipes. This soup is made with a can of creamed corn and a can of regular corn, I also added diced Yukon gold potatoes to make it heartier. If it was summer time I would have used fresh corn, I can't wait to try it that way too.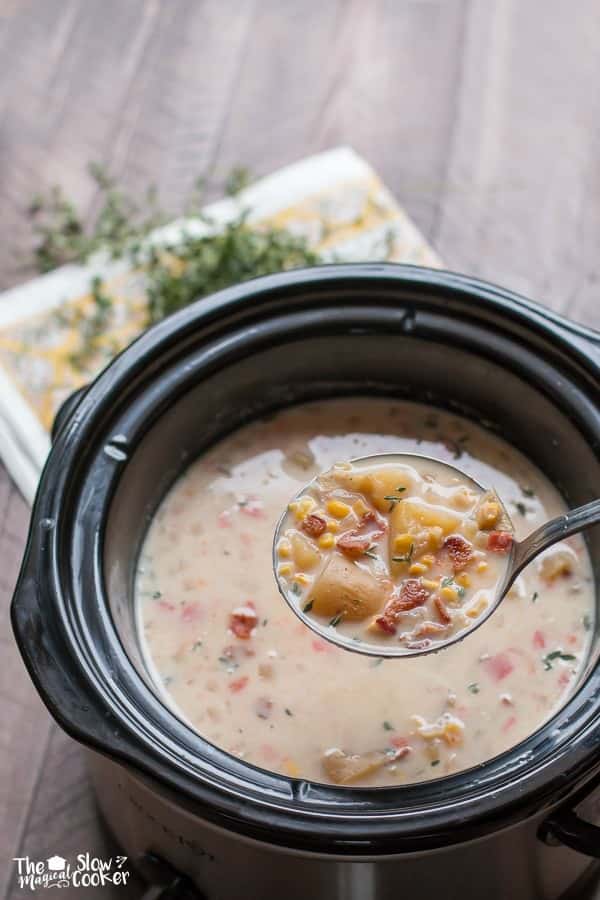 I want to apologize if you were here on the blog this weekend and couldn't leave a comment or access a recipe. My blog's theme decided to crash, and couldn't be updated. I spent 3 days and nights adjusting this new look of the blog. I hadn't planned on changing the look of the blog since I spent 3 years getting everything right, but I do think the new look of the blog fits my personality well.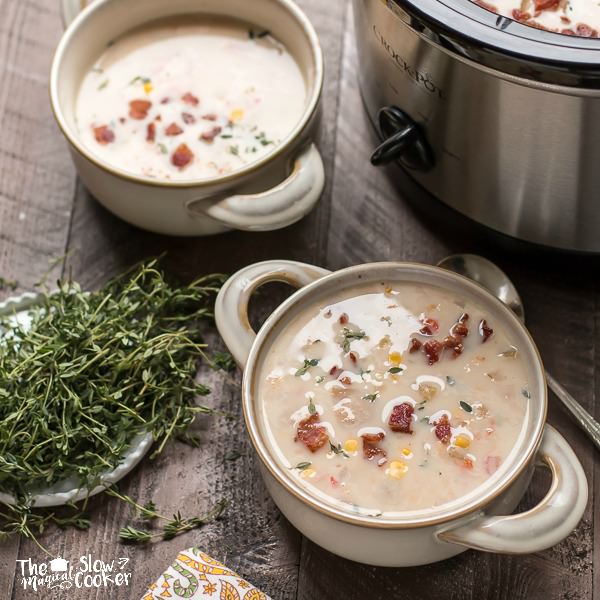 What have you been slow cooking this week? I've been working on a few recipes for my next book, I am excited how the recipes are coming along. Have a great week and I will have more recipes for you soon here on the blog. I hope you enjoy this Slow Cooker Maine Corn Chowder recipe!

Maine Corn Chowder
Ingredients
1 (32-oz.) container chicken broth
1 (15-oz.) can cream style corn
1 (15-oz.) whole kernel corn, drained
4 cups diced Yukon gold potatoes
½ cup diced white onion
1 red bell pepper, diced
½ tsp. dried thyme
¼ tsp. black pepper
Add this at the end
1 cup half and half or heavy cream
6 slices cooked and sliced bacon
salt to taste
Slow Cooker Size
Instructions
Add every everything except the bacon, half & half, and salt into a 4-quart or larger slow cooker. Cover and cook on LOW for 8 hours.
When the cooking time is done, stir in the half & half and cooked bacon. Add the salt to taste. Serve and enjoy!
Notes
I add the salt last because chicken broth can vary in saltiness.
I used my
4-quart round crock pot
for this recipe, though a larger crock pot can be used.
You may also like: Slow Cooker Turkey and Brown Rice Soup