I made this Easy Slow Cooker Clam Chowder while camping this last weekend. I remember the last time I made clam chowder in the travel trailer (it was not a slow cooker recipe), it was this amazing Emeril Lagasse New England Clam Chowder Recipe. My husband and I borrowed my parents trailer, and it had absolutely had no counters (unless you chop on the stove top cover). I had to chop the ingredients while sitting down at the table, which is not very easy being so short. That recipe had way to much chopping and pot watching for a recipe to make on vacation.
This Easy Slow Cooker Clam Chowder recipe has very little chopping (just an onion!) and the hardest part is browning some bacon, which I had browned the bacon for this recipe while I made breakfast. You won't believe how good this chowder tastes with these simple ingredients.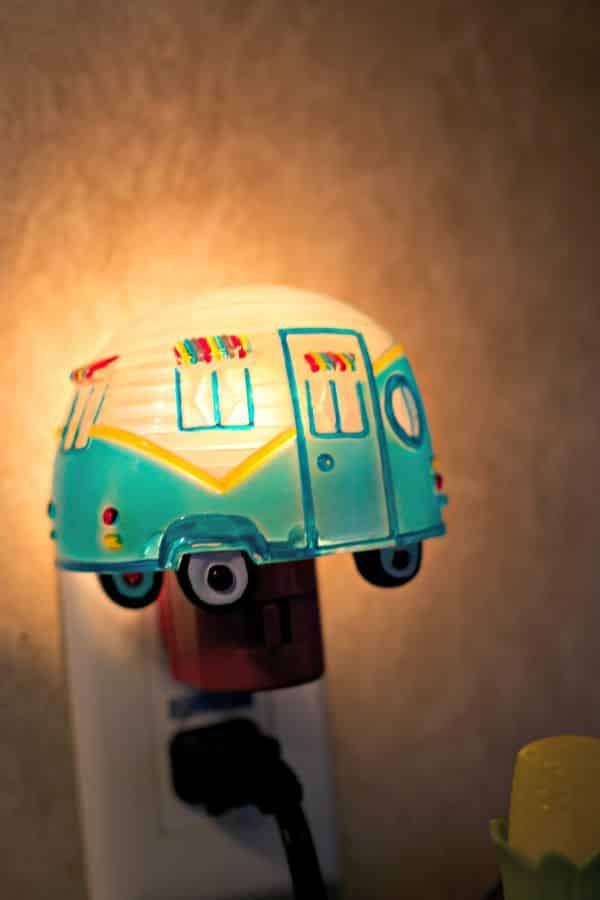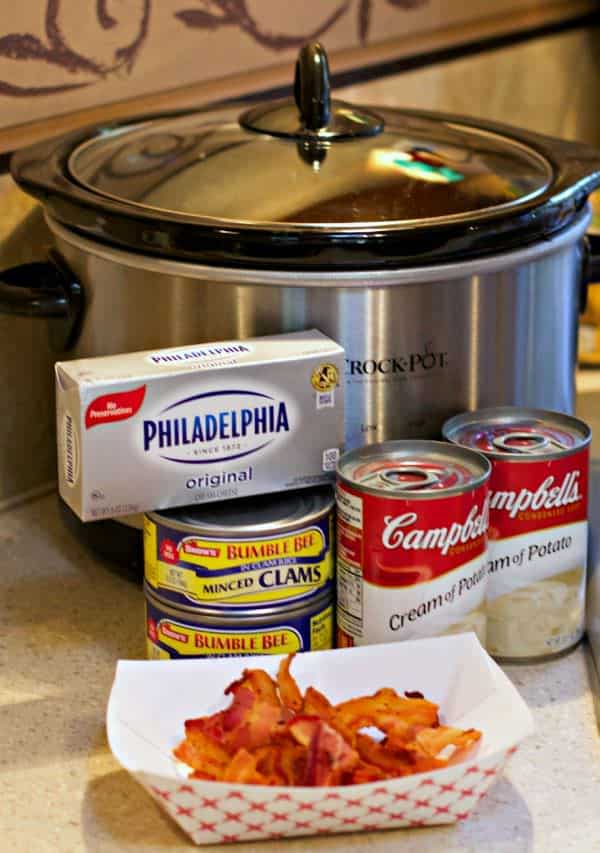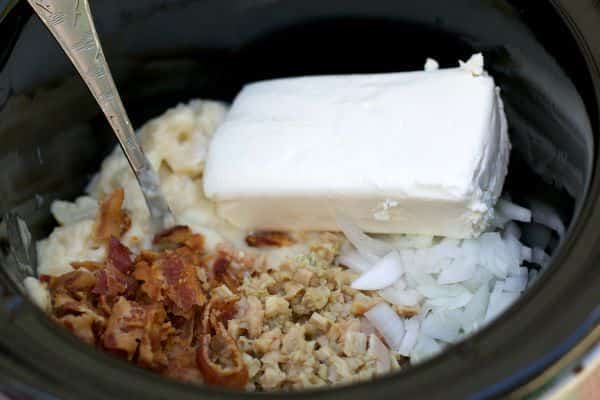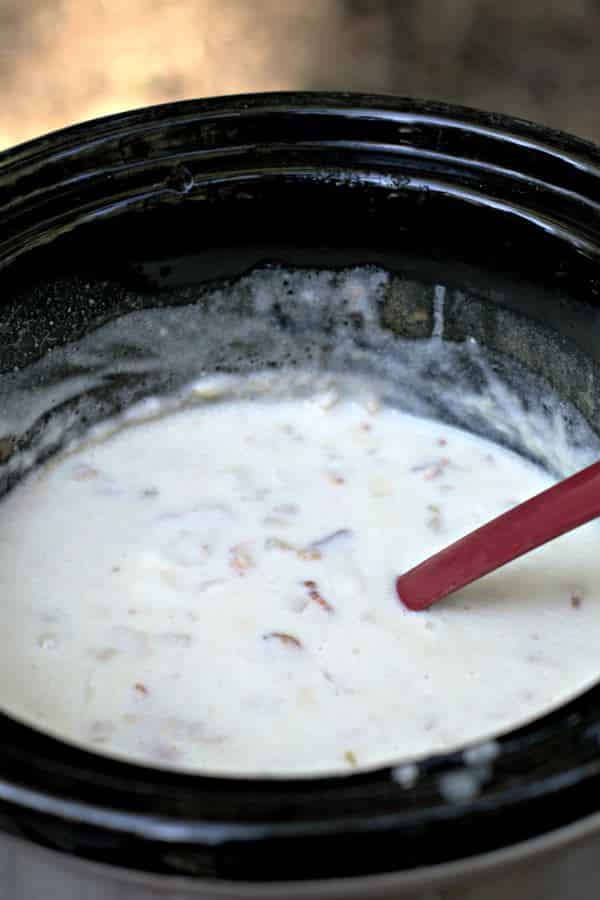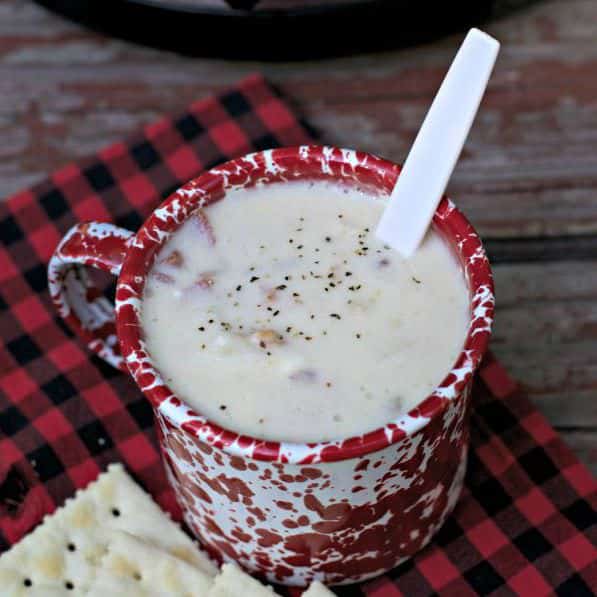 Easy Slow Cooker Clam Chowder
Ingredients
2 (10.75-oz.) cans Cream of Potato Soup (Campbell's)
2 cans of milk (measured in above cans)
1 (8-oz.) pkg. cream cheese
2 (6.5-oz) cans minced clams, drained
½ cup diced white onion
6 slices bacon, cooked, browned and crumbled
Instructions
Add everything into a 4-quart or larger slow cooker. Stir until the cream cheese almost disappears into the mixture, some lumps are ok.
Cover and cook on LOW for 6-8 hours.
Serve with crackers and sourdough bread.
Enjoy!
Note- If I was organized, and had dried thyme in the travel trailer, I would of added ¼ tsp. dried thyme.
Look what happened the next day when I made
Slow Cooker Steak Burritos
. I set the Slow Cooker on a table outside the trailer. I used a liner, which I only use once in a while during camping. The chipmunks tried to get to the food inside the crock! We were only gone for about 30 minutes, so I decided I better set the slow cooker inside. That was the first time I had that happen, granted we don't always camp where there is thousands of chipmunks. Lesson learned.