No need to agree on one flavor for this Slow Cooker His and Hers Cobbler!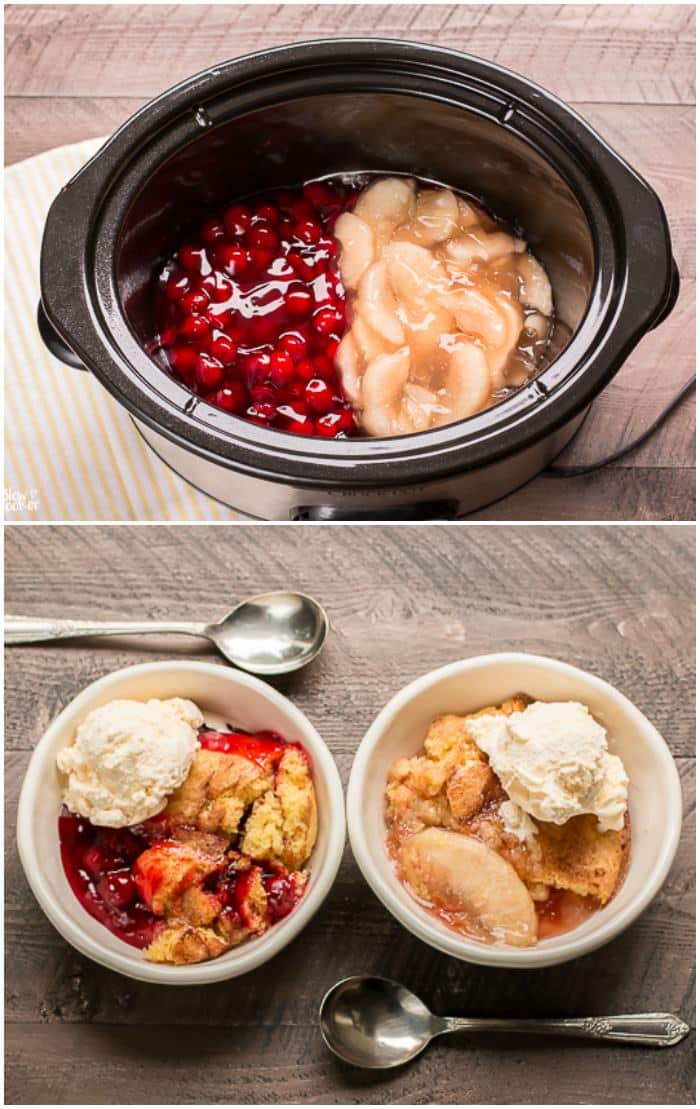 Hi all! I haven't posted a dessert on the blog in ages. I mostly use my slow cooker  for dinners, but as the weather get hotter I use my slow cooker for desserts because I'm not turning on my oven if it's over 80 degrees out.
I got this idea from one of my vintage cookbooks. I think it was Betty Crocker's cooking for two. I saw a recipe for a his and hers pie, half chocolate and half vanilla pudding. I have sat on this idea for a few years trying to figure out how I could make something in the crock pot that would be a half and half dessert.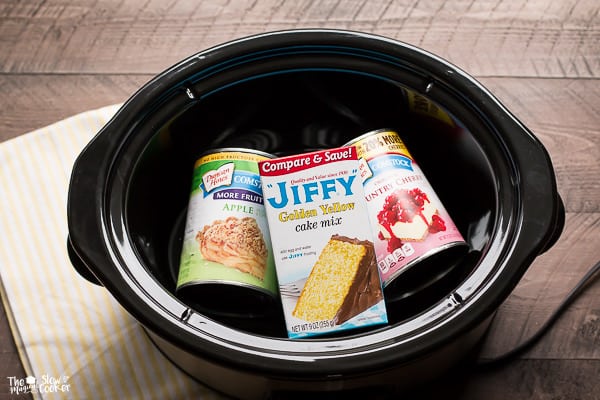 MY LATEST VIDEOS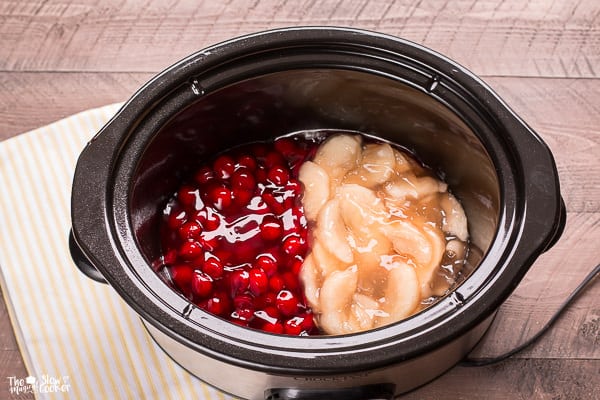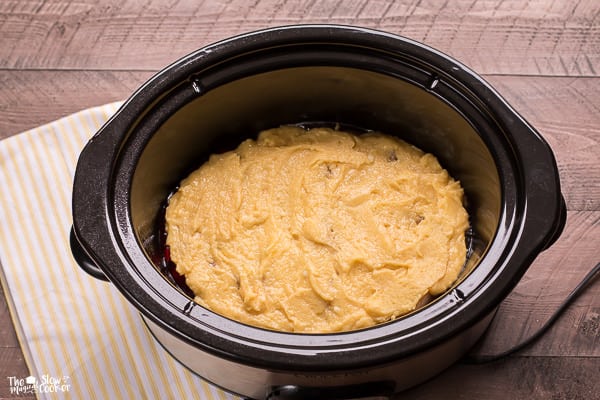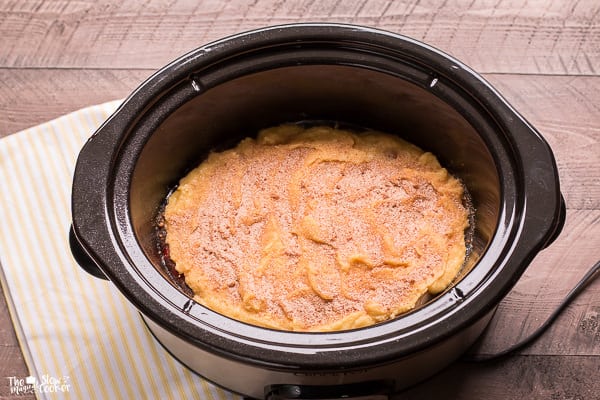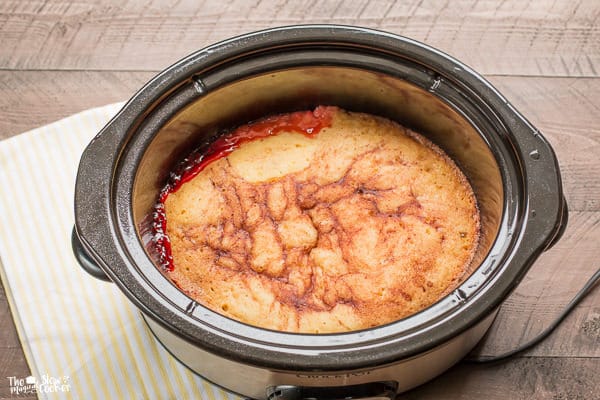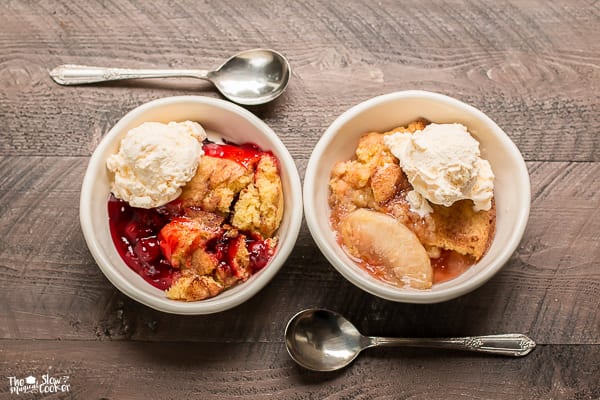 See the YouTube video about how to put this together below.

I use butter instead of water in the Jiffy cake mix, I also add a touch of vanilla.  I also top the cobbler with cinnamon and sugar.
I hope you try this cobbler! Have a great week, I'll be back on Monday.

Slow Cooker His and Hers Cobbler
Ingredients
1 (21-oz.) can apple pie filling
1 (21-oz.) can cherry pie filling
1 (9-oz.) box Jiffy yellow cake mix
½ cup melted butter
1 egg
1 tsp. vanilla
dash of salt
For topping:
1 Tbsp. sugar
¼ tsp. cinnamon
Slow Cooker Size:
Instructions
Open both cans of filling, having the apple ready to add to the slow cooker immediately will help keep the halves on each side. Add the cherry pie filling to one side of the slow cooker, add the apple next quickly.
In a medium-sized bowl mix together the cake mix, melted butter, egg, vanilla and salt. I add this on top of the pie fillings by spoonfuls, then I spread it out evenly.
In a small bowl mix together the cinnamon and sugar. Sprinkle over the cobbler.
Cover and cook on HIGH for 2 hours and 15 minutes without opening the lid during the cooking time.
Serve and enjoy!