This layered Slow Cooker Alpine Chicken is a one pot meal! Chicken, a creamy sauce, almonds and stuffing make up this perfect dinner.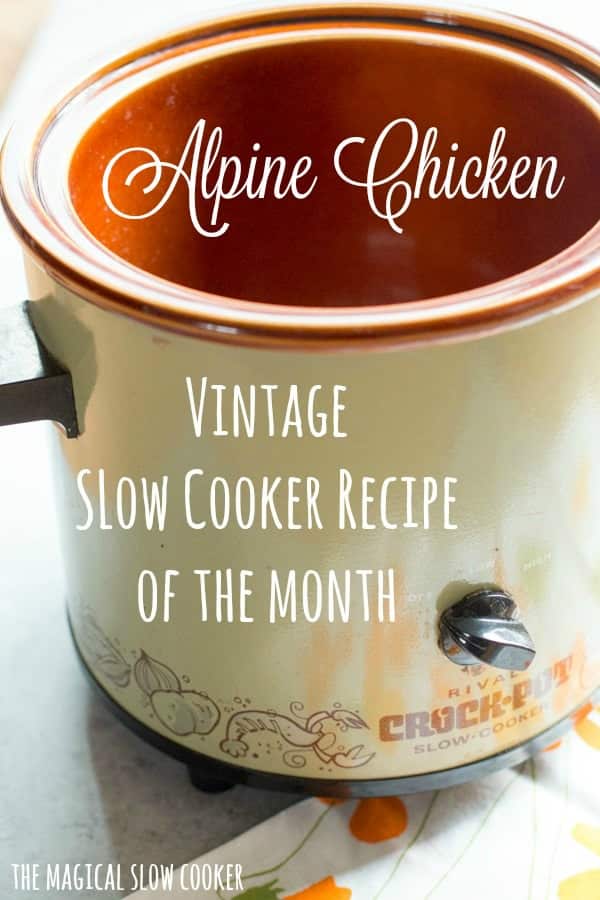 Hi all! Welcome to Vintage Slow Cooker Recipe of the Month! I got this Slow Cooker Alpine Chicken recipe from my friend Kelliss. Once a week a group of moms get together to make popcorn for the kids at my daughter's school. I met Kelliss and we hit it off immediately. Kelliss loves her slow cooker as much as I do and is often telling me her favorite recipes. It's rare that I hear of a recipe I haven't tried yet, and this one of Kellis's is amazing. I've asked her a few times what the recipe was again so I could re-create it here.
Here is how to layer this one pot meal in your slow cooker:
Boneless skinless chicken breasts go down first in the slow cooker.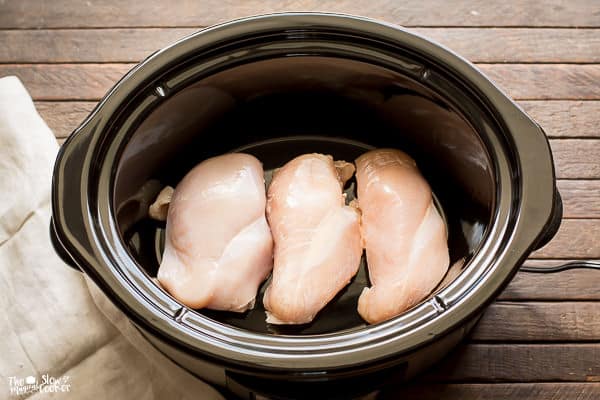 6-8 slices of Swiss cheese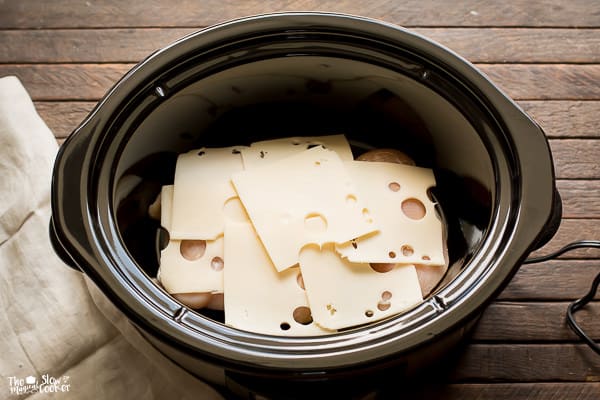 A mixture of cream of chicken soup and milk.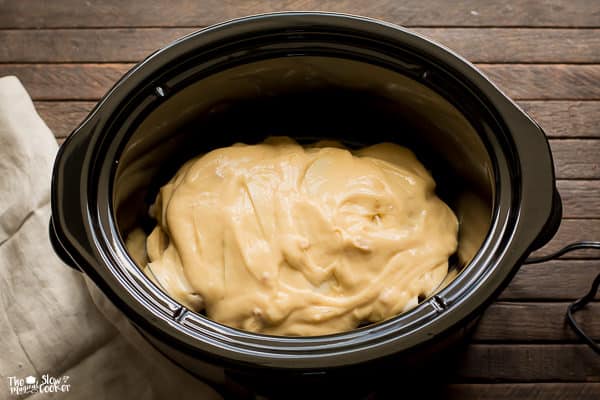 Sliced almonds.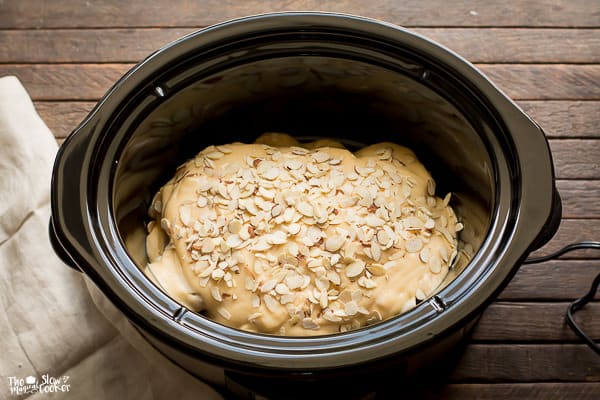 A box a Stove-top Stuffing and melted butter.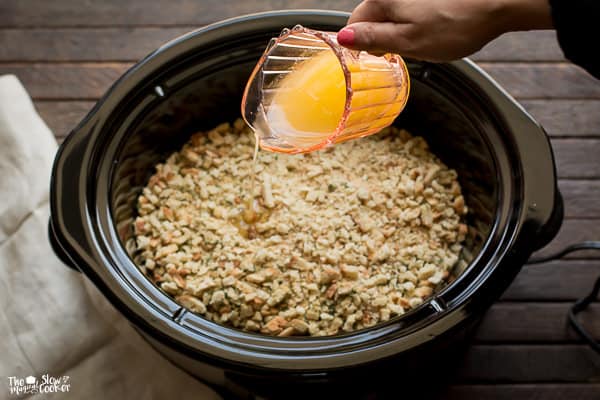 Top with more almonds and cook on LOW for 5 hours in the slow cooker.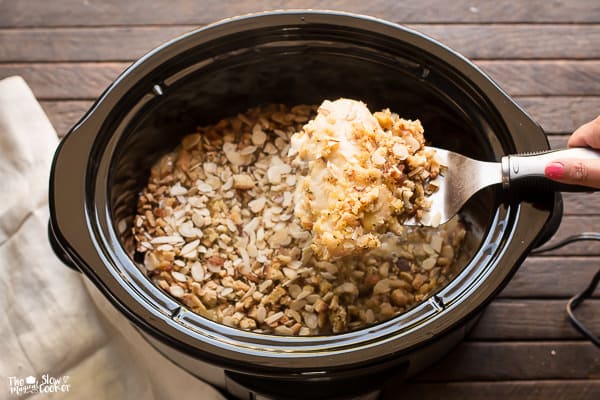 Serve with a salad or maybe steamed green beans.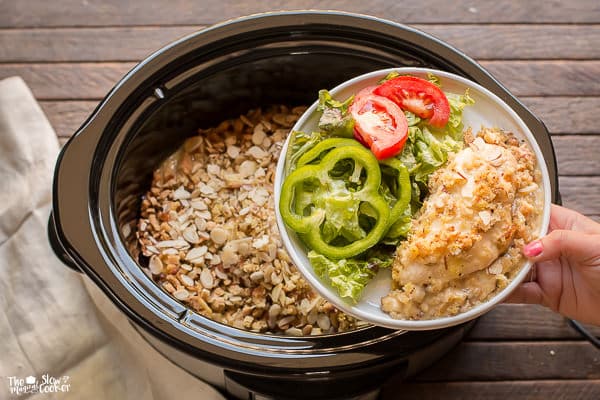 My husband said this was just as good or maybe better than Thanksgiving dinner. I have to agree, I couldn't keep my fork out of the slow cooker after I had already finished my dinner plate. The Swiss cheese and the cream of chicken soup make a decadent sauce that goes so well with the chicken and stuffing. And don't skip the almonds, they give this meal a crunch that most slow cooker recipes don't have.
If you only try one recipe on my blog please try this one, it's a keeper. I started this blog for recipes like this that are truly good recipes that I want to share with others. Thanks Kelliss for sharing this recipe with me, I will be making it for years to come.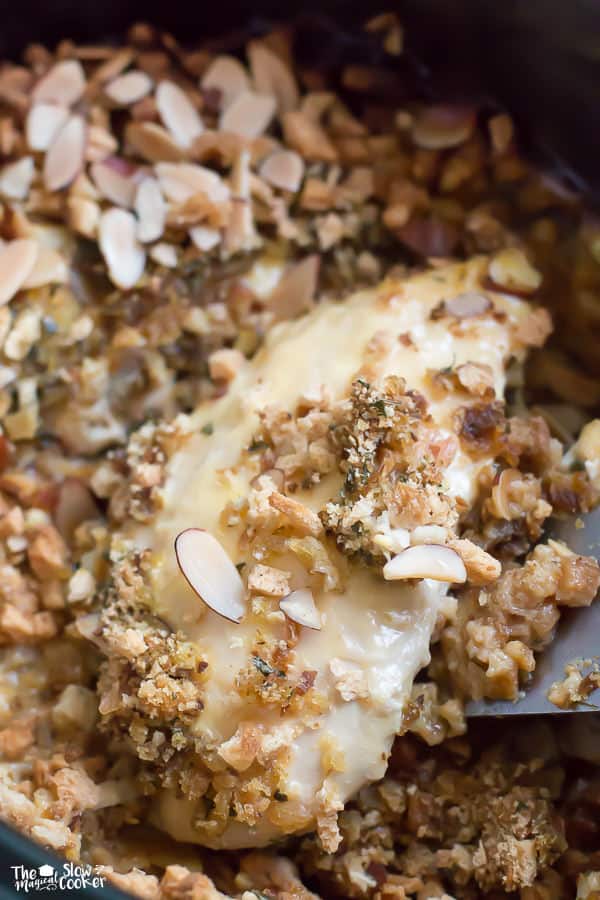 Slow Cooker Alpine Chicken
Author:
Apapted from Kellis
Ingredients
1.5 lbs. boneless skinless chicken breasts
6-8 slices Swiss cheese
1 (10-.75-oz.) can cream of chicken soup
¼ cup milk
½ cup sliced or slivered almonds, divided
1 (6-oz.) box chicken Stove-top stuffing
⅓ cup melted butter
Slow Cooker Size:
Instructions
Mix together the milk and cream of chicken soup in a small bowl, set aside.
Lay down the chicken in the slow cooker, then the cheese, soup mixture, ½ of the almonds, stuffing mix, drizzle over butter over the stuffing. Then sprinkle over remaining almonds.
Cover and cook on LOW for 6 hours without opening the lid during the cooking time.
Serve and enjoy!
Here my YouTube video of this recipe. Very easy to throw together!
You may also like:
Slow Cooker Ham and Green Bean Chowder {Last Month's Vintage Slow Cooker Recipe}