I created this Pineapple Barbecue Glazed Chicken Drumsticks recipe for the days I don't get to the store early enough to make an all-day crock pot meal. Sundays I go grocery shopping for our meals, and it really can take the life right out of me. I often go to the store without a real list. I have a list of the meals I plan to make, but not the ingredients on my list to make them. Since I am often creating 5-6 new recipes a week, I often haven't decided what exactly I want in each recipe to make it perfect yet. So I wonder around the store, seeing if anything inspires me. By the time I get home from the store on Sunday, it's after lunch time and I'm irritable. This drumstick recipe could be popped in the slow cooker and be ready for dinner in about 2.5 hours.
What I love about this meal is that drumsticks usually come in giant 5 pound packages, I put half in the freezer for the next week. I seem to forget how cheap drumsticks are, they run about .99 cents a pound at my local grocery store. I use a specialty barbecue sauce I found at Fred Meyers called BBQ Pete's Puyallup Fair Sauce, I love to try new barbecue sauces. This recipe also does well with Sweet Baby Rays Barbecue sauce too. I serve this Pineapple Barbecue Glazed Chicken Drumsticks with brown rice and a salad. If I was making this in the summer I would serve it with fresh corn on the cob. The chicken cooks up so nice in the slow cooker, fall off the bone tender, and the barbecue sauce and pineapple make a perfectly tangy and sweet sauce for the chicken. I hope you try this recipe and have a great week!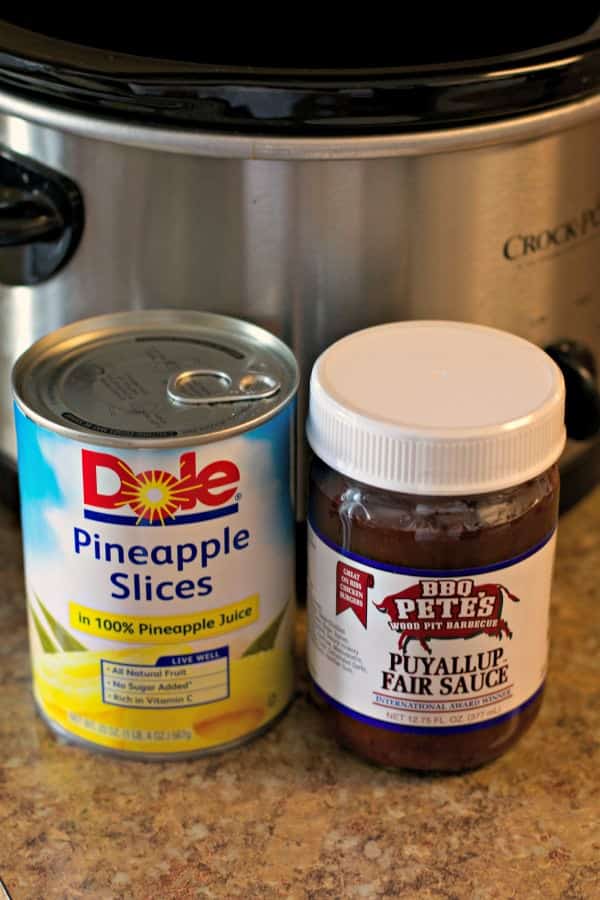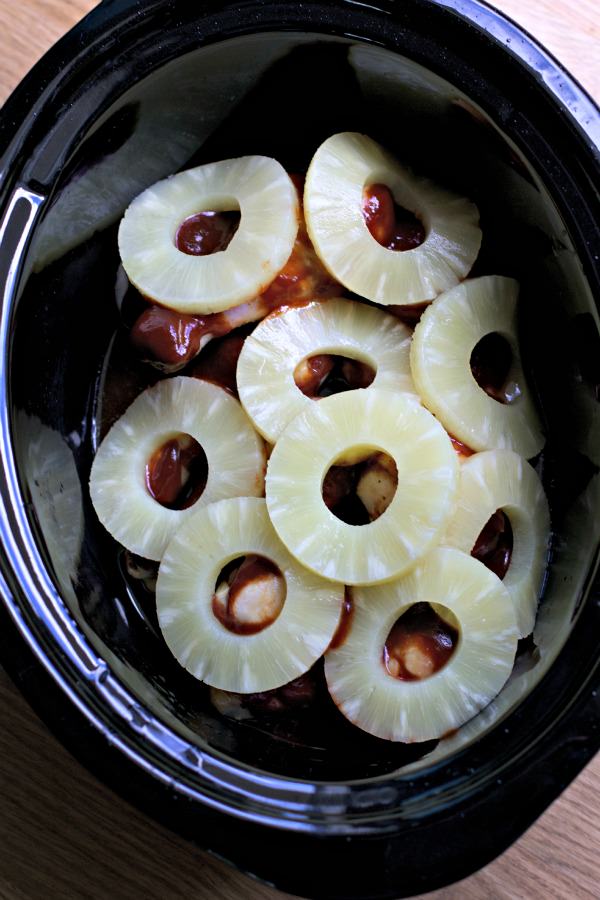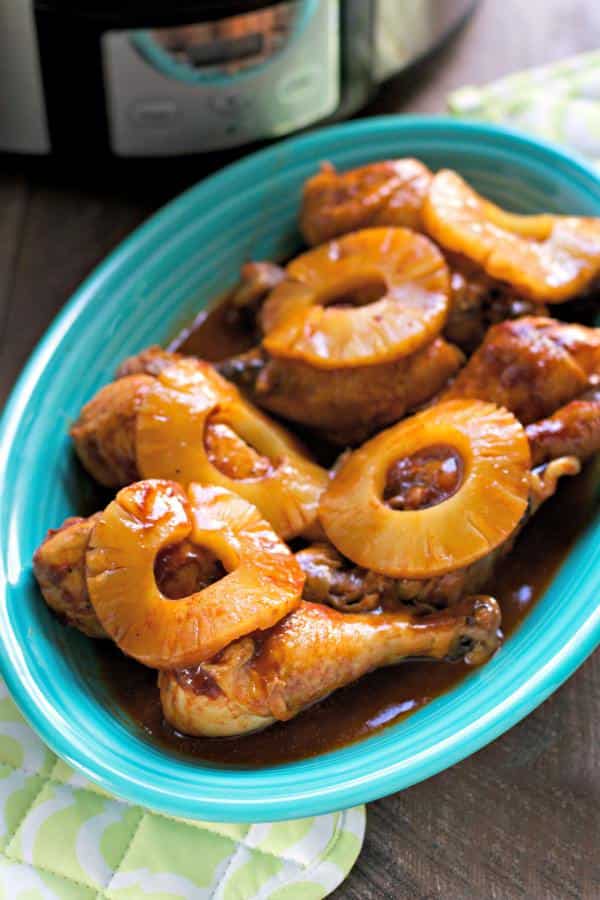 Pineapple Barbecue Chicken Drumsticks
Ingredients
2.5 lbs. skin on chicken drumsticks (about 8 drumsticks)
salt
pepper
cooking oil
1 cup BBQ Sauce
1 (20-oz.) can pineapple rings (1/2 cup of juices reserved)
Instructions
Sprinkle the chicken with a small amount of salt and pepper. In a large skillet set to medium-high heat, add the cooking oil. When the pan is hot, brown the chicken on all sides. Add the chicken to the a 3-quart or large slow cooker. Pour over the barbecue sauce evenly over the chicken. Next pour over a ½ cup of juices from the pineapple can. Using a fork add the pineapple slices over the chicken and sauce.
Cover and cook on HIGH for 3 hours without opening the lid during the cooking time. If you do not brown the chicken, or your chicken is frozen, cook for longer.