Slow Cooker Lemon Spoon Cake is a delicious cake that is meant to be served warm!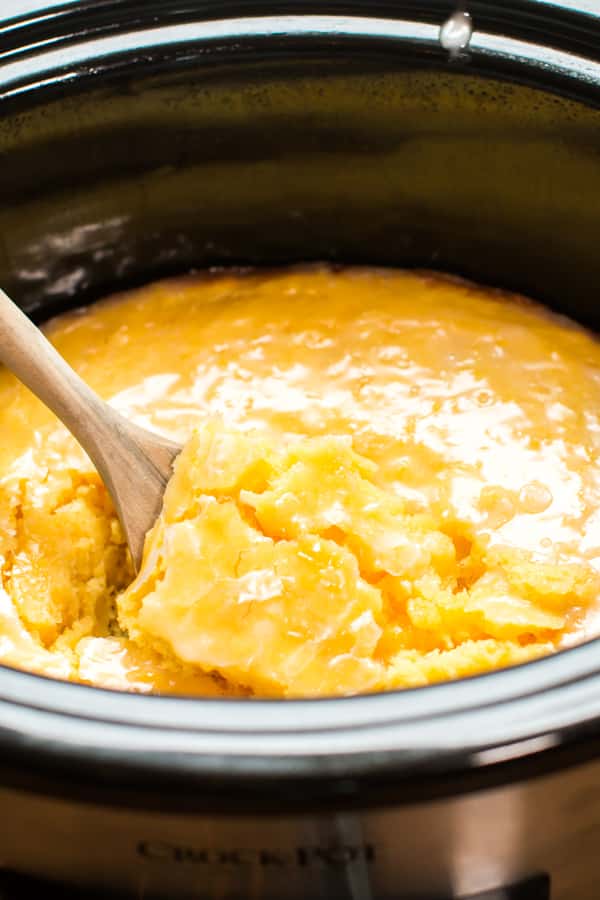 Warm Lemon Cake with ice cream anyone? Yes please! I made this Slow Cooker Lemon Spoon cake with a yellow cake mix, but I added a ton of lemon flavor with lemon juice, and zest. Why make this lemon cake in the slow cooker you ask, and not your oven? Well, because I've never had a cake turn out so moist, it was almost heaven like.
I had planned to call this recipe Lemon Dump Cake (doesn't this cake look like a dump cake?). I guess you can't call a recipe a dump cake if you stir it. So Lemon Spoon Cake it was!
This Lemon Spoon Cake recipe is great for company, just prepare and start the cake before guests arrive, and add lemon glaze right before serving.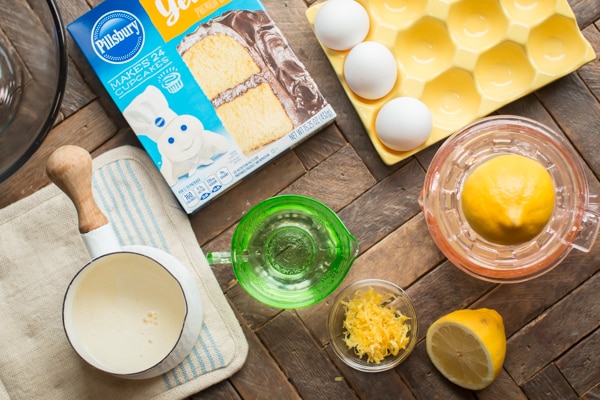 Here is the batter before slow cooking: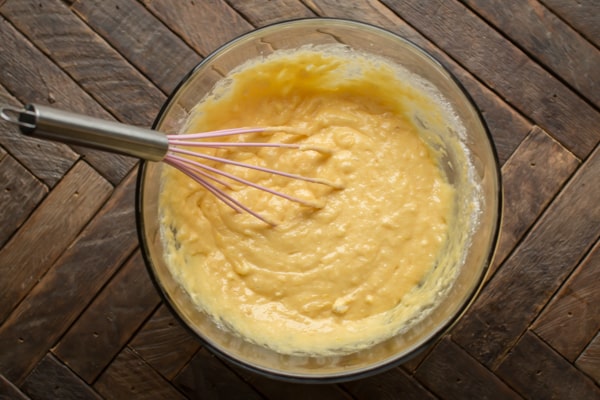 Put that  batter into a greased oval slow cooker: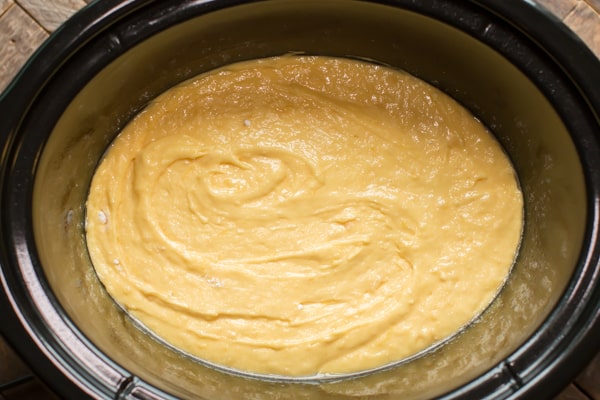 After cooking on high for 2 hours and adding the glaze on top: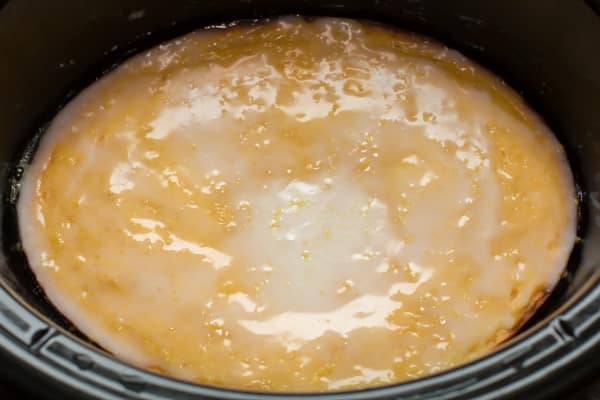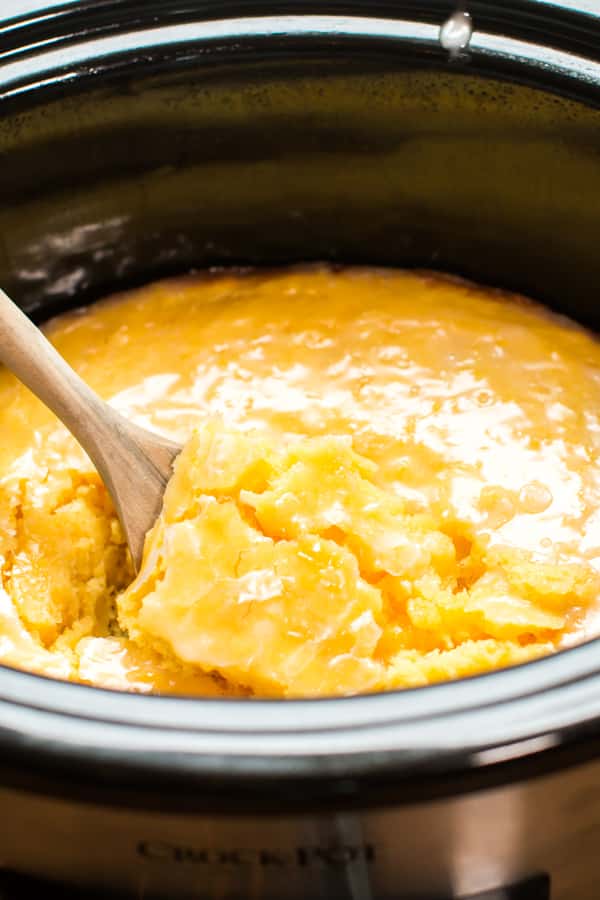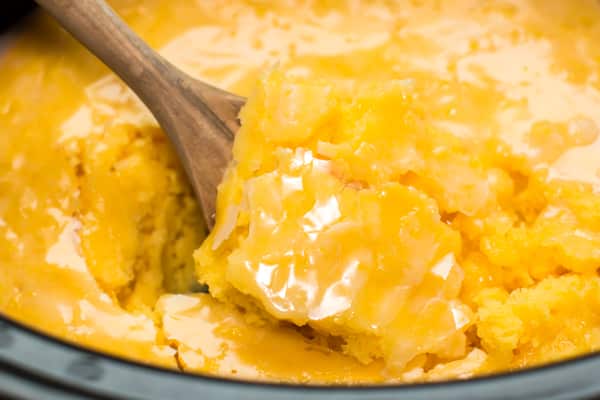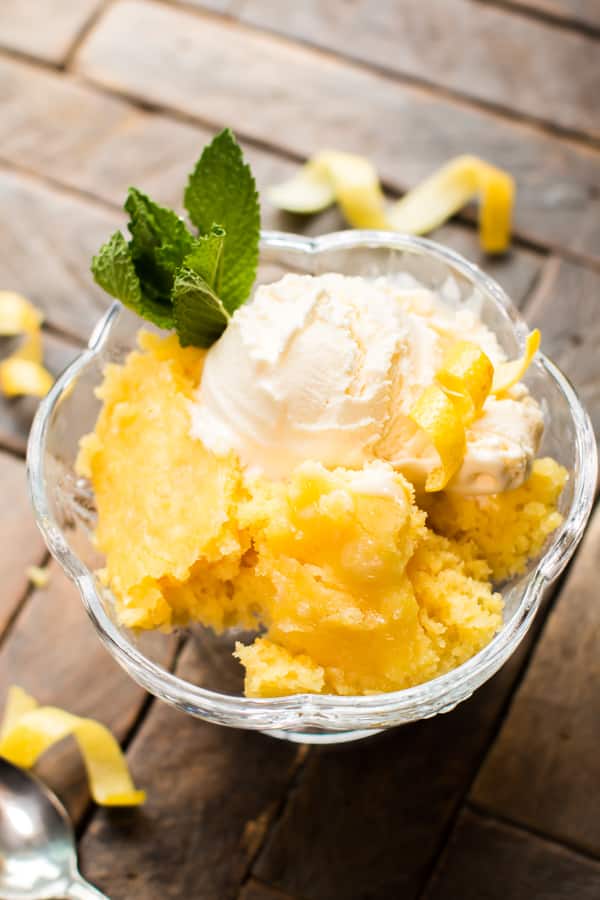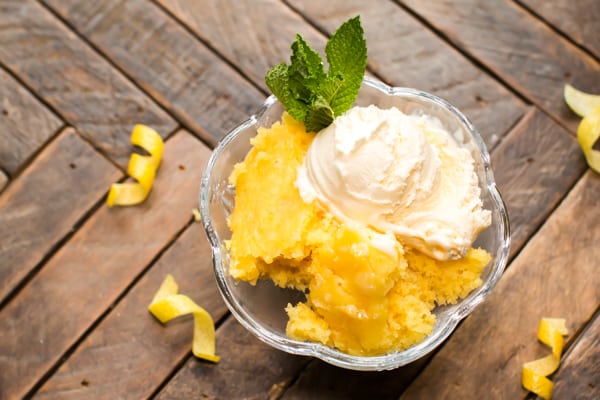 You can see how to make this cake on my YouTube video below. You can follow me on YouTube here.
Slow Cooker Lemon Spoon Cake
Ingredients
15.25 ounce yellow cake mix (I used pillsbury)
½ cup lemon juice (plus 2 tablespoons for glaze below)
½ cup water
½ cup melted butter (1 stick)
3 eggs
1 tablespoon lemon zest (packed)
...................
Glaze-
2 tablespoons lemon juice
1 teaspoon lemon zest
1 cup powdered sugar
...................
About 4 lemons total for whole recipe
Slow Cooker Size:
4-quart oval or larger (oval)
Instructions
In a large bowl, add cake mix, lemon juice, water, melted butter, eggs, and lemon zest, mix with a spoon until combined. Don't over mix, some lumps are fine.
Spray slow cooker with non-stick cooking spray
Pour batter in slow cooker, and smooth the batter down evenly
Cook on high for 2 hours. The cake should be firm in the middle.
Mix Glaze ingredients in a small bowl with a whisk.
Pour over lemon cake
Scoop into bowls, and serve with vanilla ice cream