This Slow Cooker Texas Trash Beef and Bean Dip is extremely creamy and hearty, makes for the best game day dip!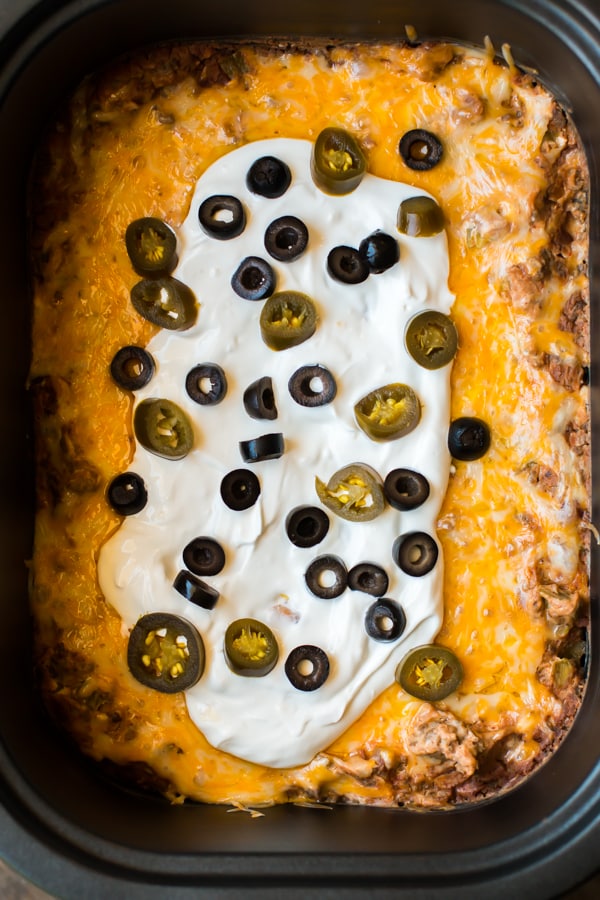 This Slow Cooker Texas Trash Beef and Bean Dip is a must try. I really don't know why it is called Texas Trash, but my guess is that it is because it is filled with all the heavenly foods that we shouldn't eat everyday! Most recipes for Texas Trash dip don't have beef. I think beef is natural addition and makes this dip more into a meal.
I've made so many bean dips over the years, this one is very different. The cream cheese adds so much flavor and creaminess, and the flavor of the cream cheese helps the canned beans taste homemade.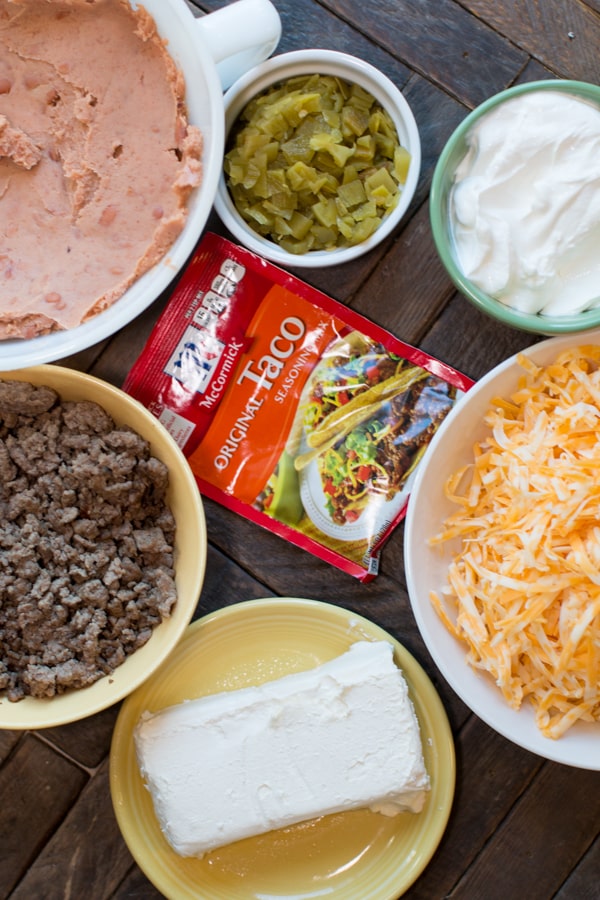 I mix everything in my slow cooker, then wipe down the edges before cooking.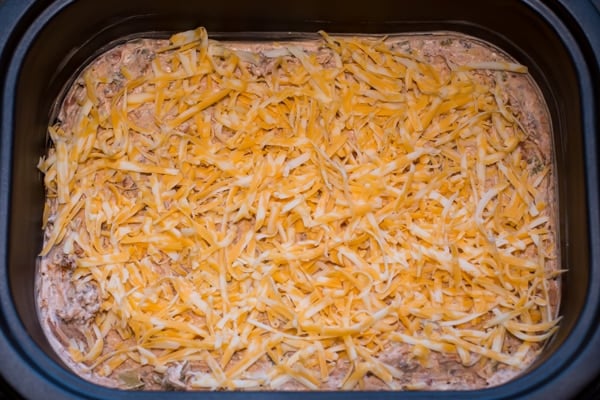 After 2 hours on high the dip looks like this (with some adding toppings).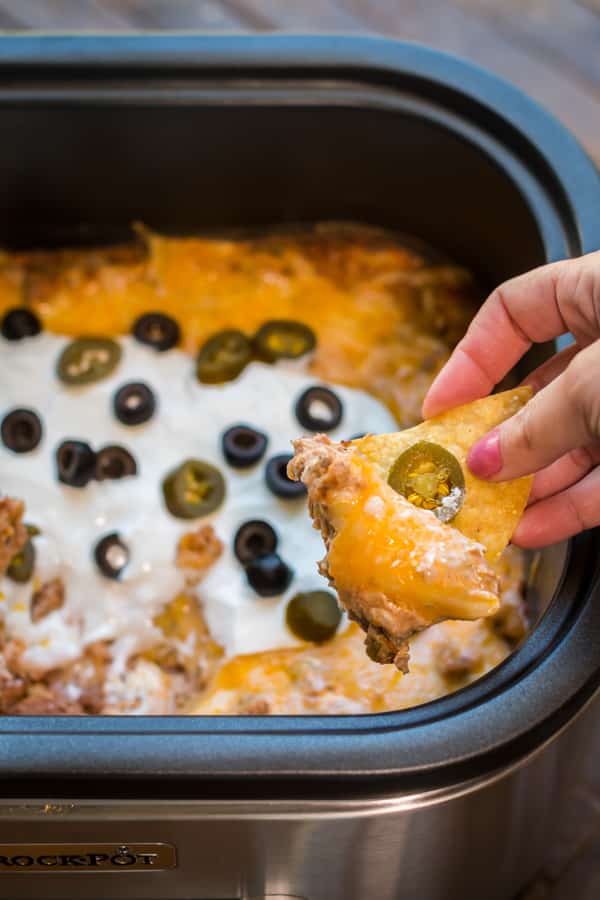 Here is my YouTube video of the making of this dip. You can follow me on YouTube here.
The only thing I added to make this extra delicious was salsa on top of each serving on the plates. I found a new salsa at Walmart that is a must try if you love Tapatio hot sauce, it's Tapatio Picante Sauce. Have a great weekend! I hope you try this recipe for game day!
Slow Cooker Texas Trash Beef and Bean Dip
Ingredients
1 lb. ground beef
2 (16-oz.) cans refried beans
1 (8-oz.) pkg. Colby Jack cheese, shredded and divided
1 (7-oz) can fire-roasted green chiles, drained
1 (8-oz.) pkg. cream cheese, room temprature
1 cup sour cream (plus more for serving)
1 (1-oz.) pkg. taco seasoning
Chips for serving
Optional: Serve with extra sour cream, olives and salsa
Slow Cooker Size:
Instructions
Brown meat on the stove-top in a medium sized skillet, or in the slow cooker if your slow cooker has a browning option. Drain the grease. Add meat to slow cooker if using a skillet.
Add the refried beans, ⅔ of the cheese, chiles, cream cheese, sour cream and taco seasoning. Stir everything together and flatten out with a spatula. Wipe down edges of slow cooker for a neat appearance.
Sprinkle over remaining cheese.
Cover and cook on HIGH for 2 hours without opening the lid during the cooking time.
Serve with chips and additional sour cream, olives and salsa if desired.
Enjoy!
Lots of ground beef recipes here on the blog, here are the most popular: