Slow Cooker Land Your Man Baked Beans is the Vintage recipe of the month!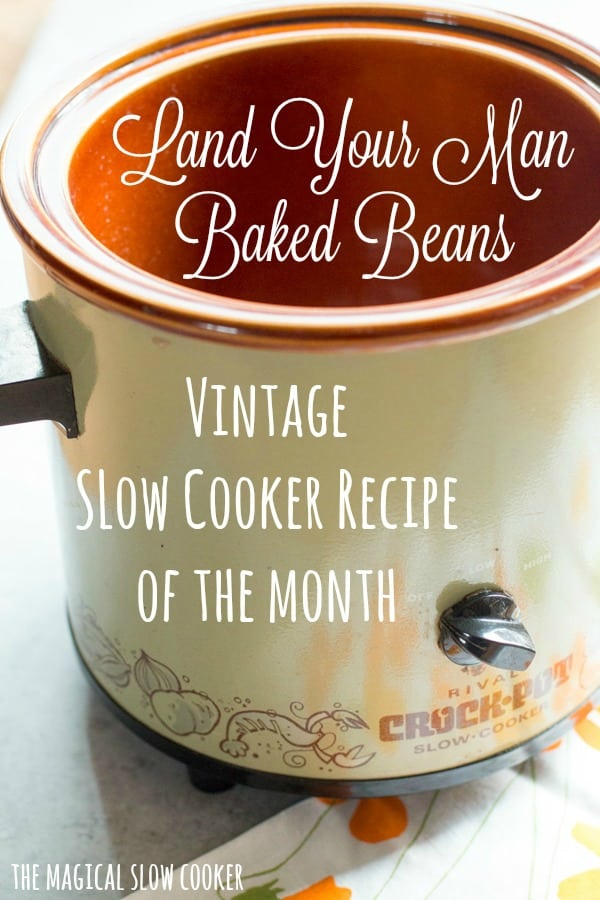 I found this recipe over at Just a Pinch recipes and had to try it out in my slow cooker. Such a cute story about this recipe over at Just a Pinch. I don't need a man or ever want to land a new one, even so these beans are sure worth trying. Another funny recipe name that's similar is blueberry boy bait, that looks like a good recipe too.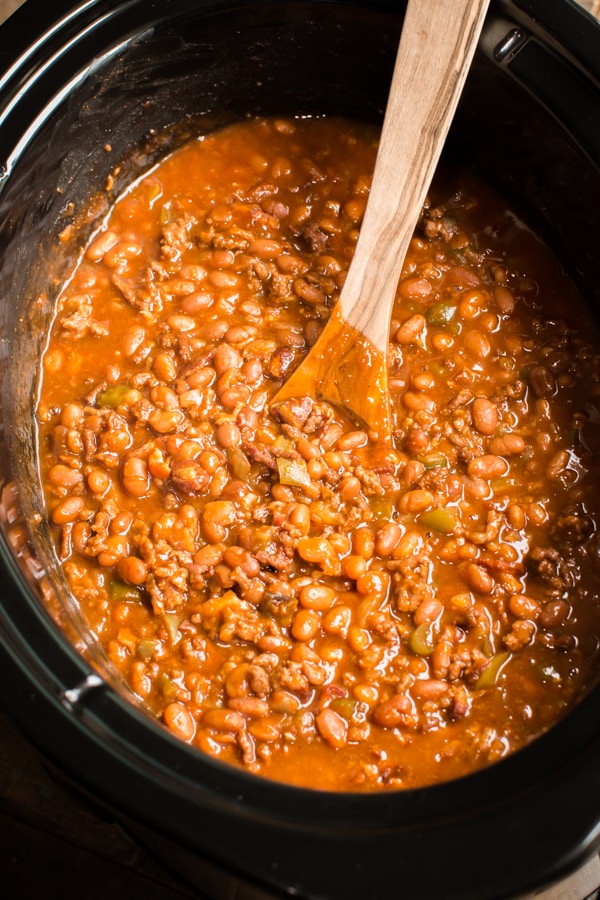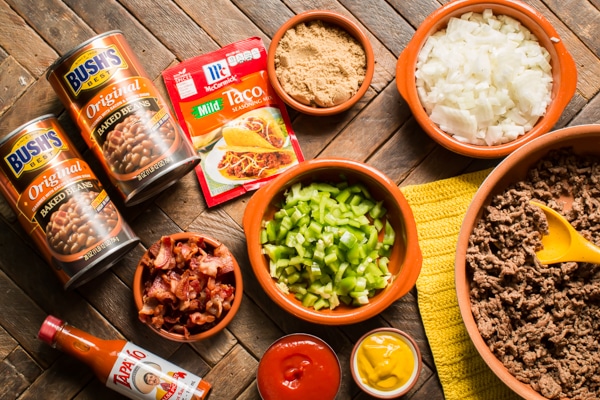 Pretty simple ingredients go into these beans. Basically the recipe is doctoring up canned baked beans, which is fine to me because I love the texture and flavor of canned baked beans but they need a few things added to make them great. Below is what the recipe looks like before cooking: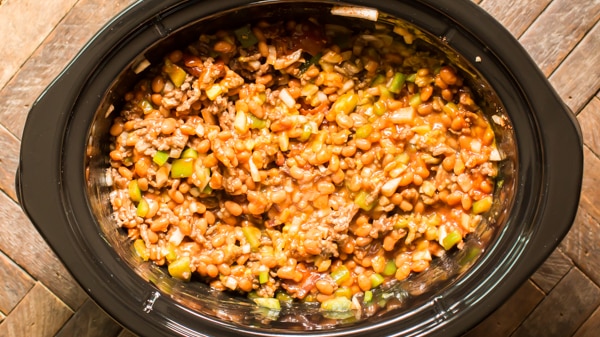 And here is after: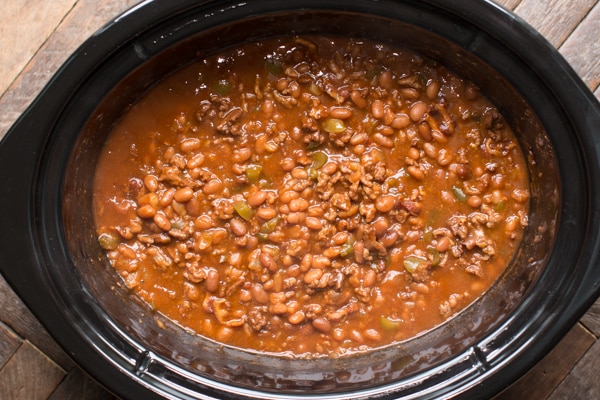 I'm sure I will get a few remarks on social media about why I would cook canned beans even longer. As you can see in the 2 above photos the beans look thicker and have so much flavor after cooking together with the other ingredients. They still have great texture and held up their shape after 7 hours of cooking.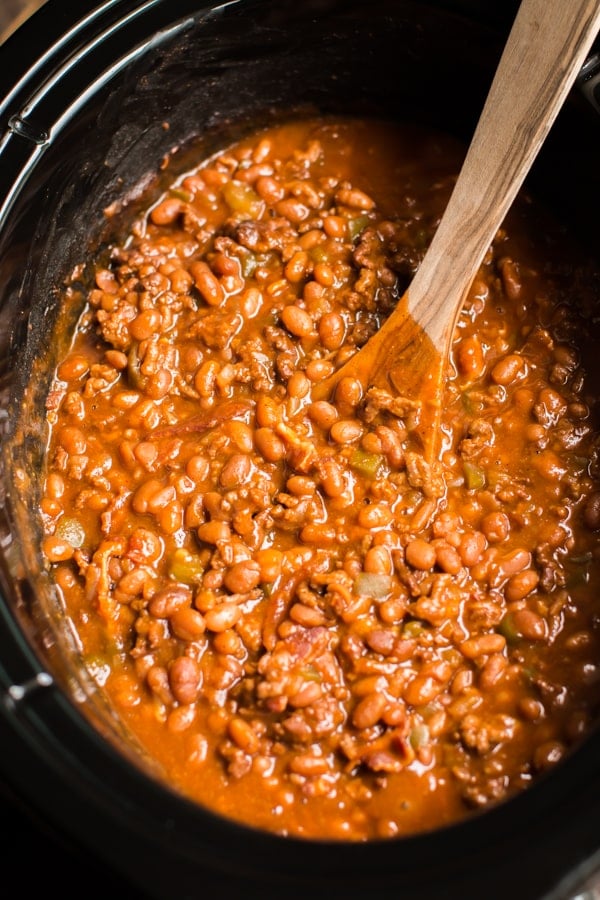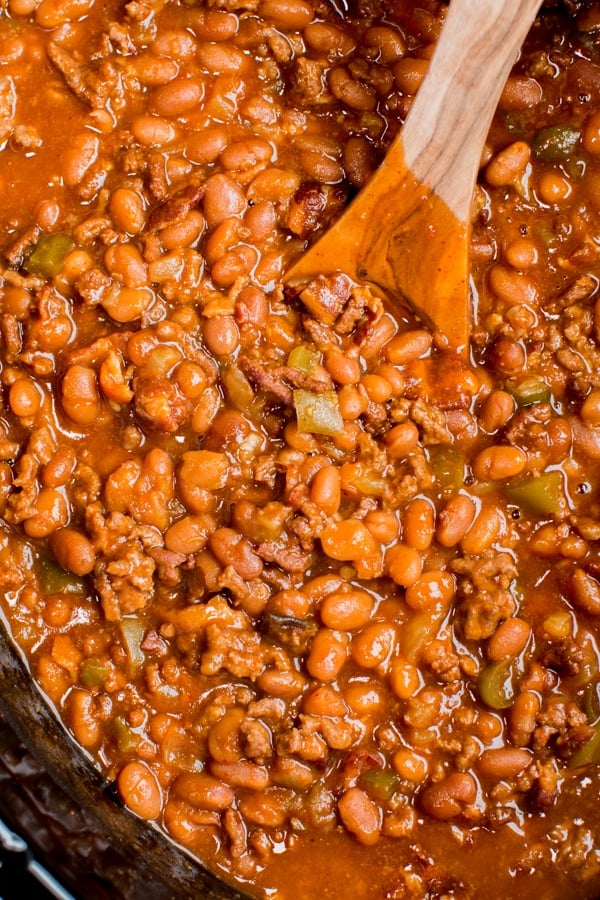 The hot sauce is optional, I used 1 tablespoon of our favorite hot sauce Tapatio and it made these beans have quite the kick, which my husband and I don't mind. Leave out the hot sauce and make sure to buy mild taco seasoning if you don't like spicy foods.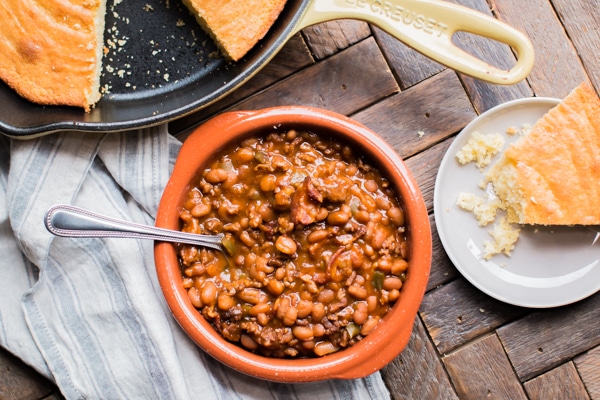 You can see my YouTube video of this meal below. You can follow me on YouTube here if you want to see more videos like this one.
This meal can be served as a side dish or is hearty enough to be a main dish with a side of cornbread.
Have a great week. I'm excited to share more summer recipes like this one and will be sharing those in the coming up months! I hope you have a great week.
Slow Cooker Land Your Man Baked Beans
Ingredients
2 (28-oz.) cans Bush® original baked beans
1 lb. ground beef, browned and drained
7 slices bacon, cooked and sliced
1 green bell pepper, diced
1 medium sweet onion, diced
3 Tbsp. brown sugar
¼ cup ketchup
2 Tbsp. mustard
1 (1-oz.) pkg. taco seasoning
1 Tbsp. Tapitio hot sauce <<< leave this out if you want mild beans
Slow Cooker Size:
Instructions
Add everything to the slow cooker. Stir.
Cover and cook on low for 7-8 hours, try not to open the lid during the cooking time.
Serve and enjoy!
If you love this recipe try another ground beef recipe from my archives: