Have you ever made a Freezer Marinara Sauce? You may never go back to jarred sauce again after trying this recipe. I made a big pot of marinara sauce in my slow cooker, then I portioned out the sauce into freezer bags. The entire month I will have fresh tasting sauce for our meals. Not only does it taste good, but I save money by not having to buy jars of sauce!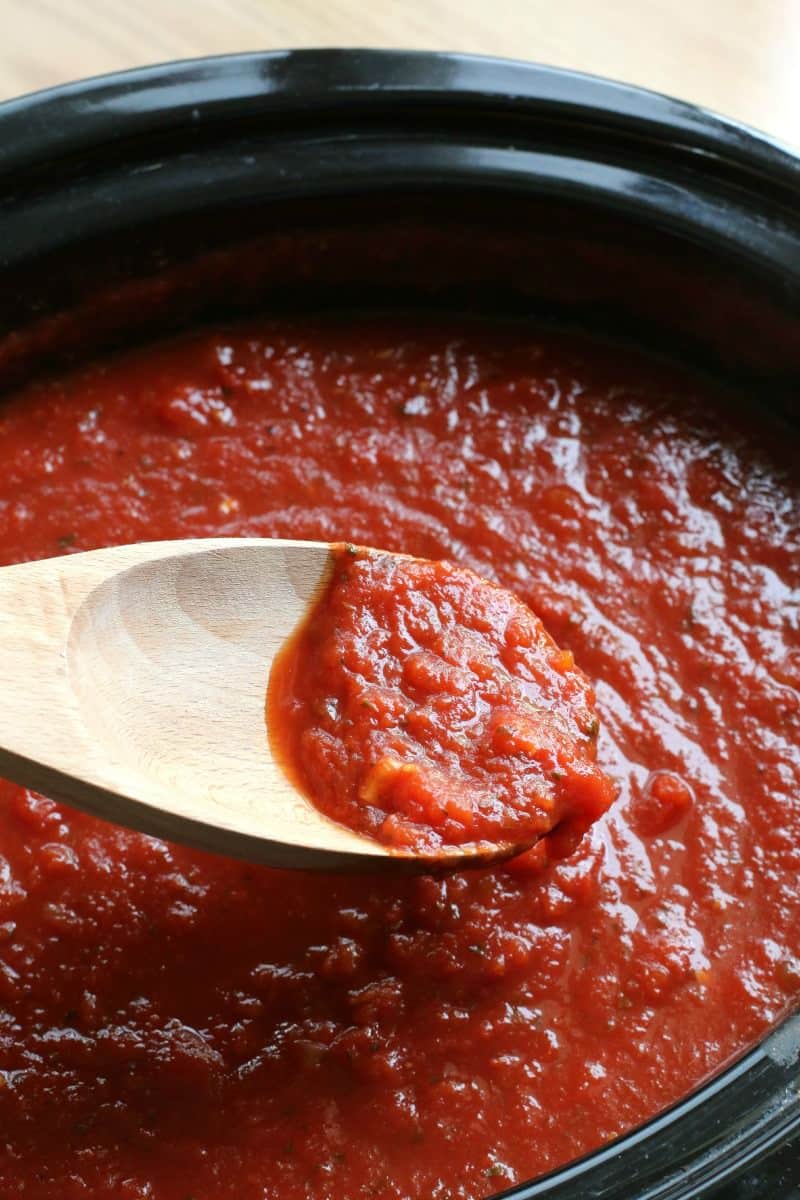 This recipe cost me:
3 cans crushed tomatoes: $1.13 x 3
2 cans diced tomatoes: $0.59 x 2
garlic: $0.34
onion: $0.37
freezer bags: $2.99 (note, you can save money by using your own containers instead of bags, see recipe for details)
Total: $8.27 (I already had seasonings on hand)
I divided the sauce into 1.5 cup (for pizza topping) and 2 cup portions (for pasta and calzone topping). After I divided the sauce up, I will have enough sauce for 7 meals. If you plan on using the sauce the same week you make it, ladle the sauce into jars or Tupperware and place in fridge. The uses for this handy sauce are endless. I am dreaming about making a lasagna, or making homemade cheese sticks and using this sauce to dip them in.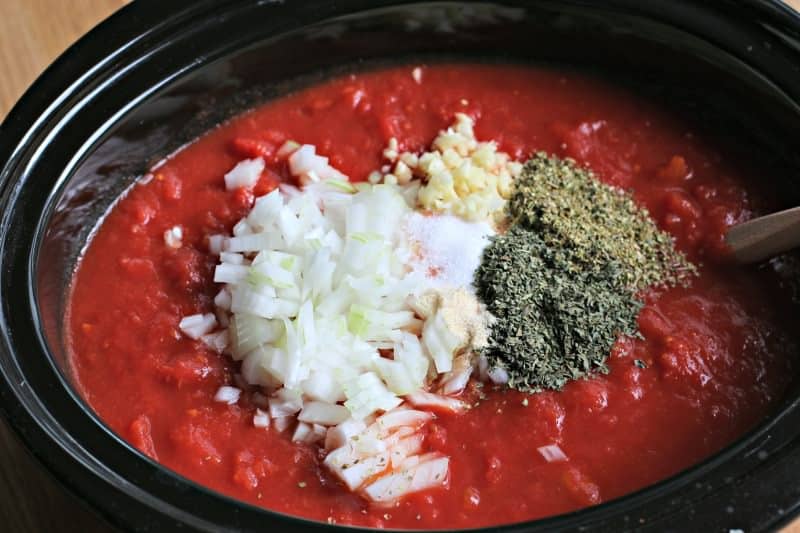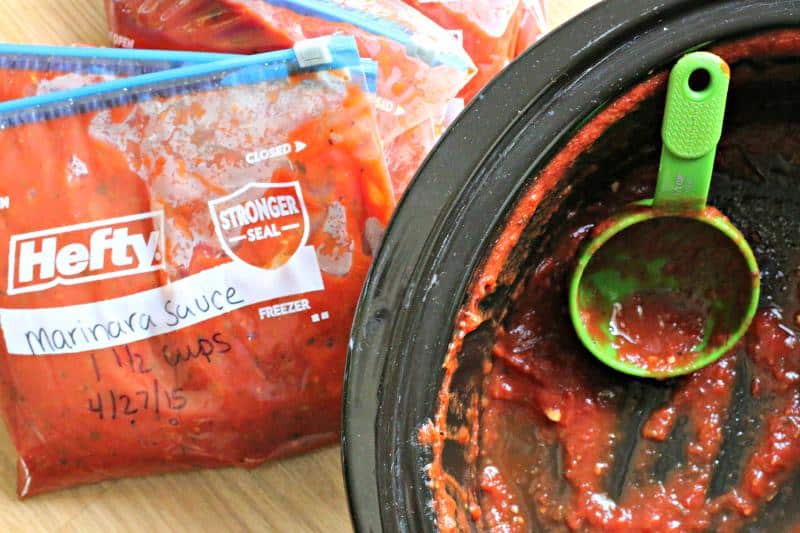 Freezer Marinara Sauce
Ingredients
3 (28-oz.) cans crushed tomatoes
2 (14-.5-oz.) cans diced tomatoes
1 small white onion, diced
3 garlic cloves, minced
1 Tbsp. dried oregano
1 Tbsp. dried basil
1 tsp. salt
2 tsp. sugar
½ tsp. onion powder
Instructions
Add everything to a 6-quart slow cooker. Cover and cook on LOW for 8 hours, without opening the lid during the cooking time.
After the sauce is done cooking, uncover and let cool for about an hour before ladling into storage bags.
Freeze for up to 1 month (I personally don't like the flavor of freezer food after a month).
To use, place the bag of sauce in the fridge to thaw the day before the sauce is needed.
Plastic or glass jars can be used, the same way you would with freezer jam, leaving room at the top for the sauce to expand.
You may also like: Hearty Italian Beef Soup