These Beer and Onion Beef Ribs were a hit this last weekend. This was my first time making beef ribs in the slow cooker. In fact I hadn't made a new rib recipe on the blog since my very first blog post in January 2013! If you don't drink/cook with beer, a can of beef broth could be used instead.
I wanted to do something special with these ribs, not a barbecue sauce recipe this time. What I did was brown the ribs on the stove top and placed them into my large 6-quart oval slow cooker, I added a whole sliced white onion, a Lipton onion soup mix and a can of beer. The way the house smells when beef and beer cook together, I can't even describe it! Pure heaven let me tell you. I had planned to make an elaborate baked potato casserole in my other slow cooker to go with this. It didn't happen, I was dead on my feet on Sunday. I did have a salad I had cut up the day before in the fridge and that went perfect with these hearty ribs.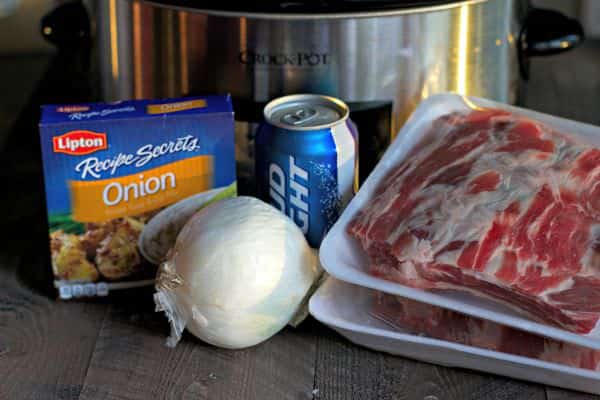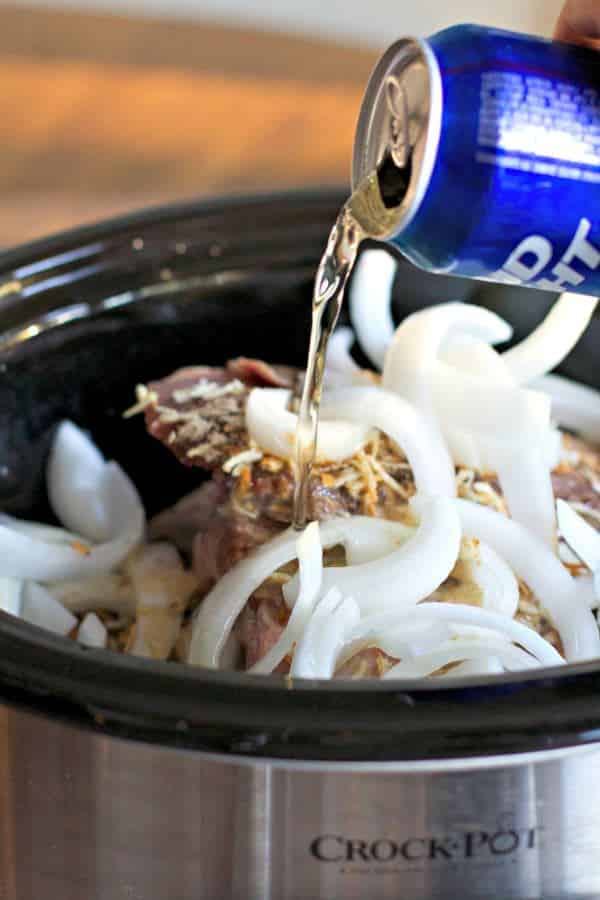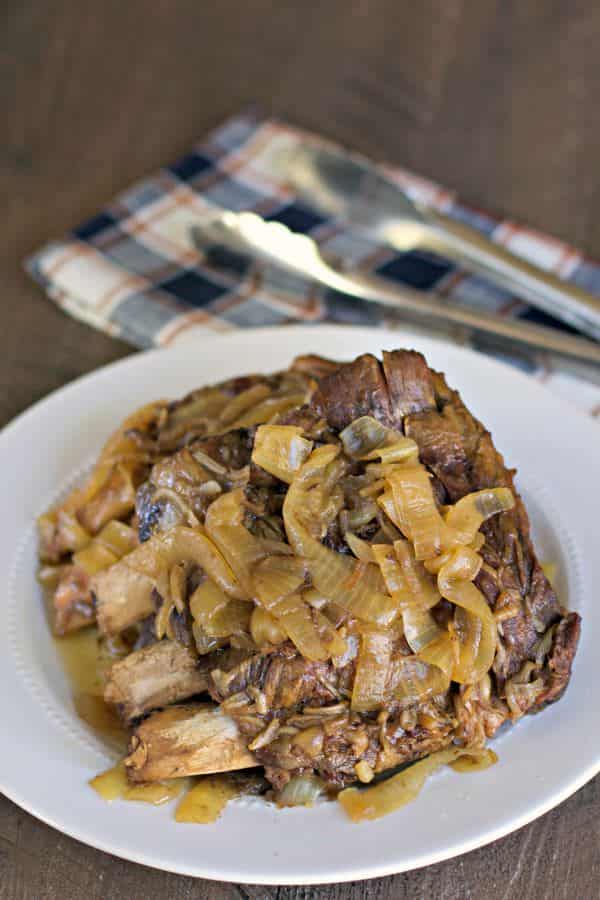 Beer and Onion Beef Ribs
Ingredients
cooking oil
3-5 lbs. beef back ribs (I use 2 small packages)
1 (1.0-oz) package Lipton onion soup mix
1 large onion, sliced thick
1 (12-oz.) can beer (I used Bud Light, don't judge)
Instructions
Place a large pan over medium-high heat. Coat the pan with cooking oil. Brown the beef ribs. (I could only brown one side since they have such a curve on the other side.)
Place the ribs into a 6-quart slow cooker. Add the onion soup mix, onions, and pour over the beer.
Cover and cook on LOW for 7-8 hours without opening the lid during the cooking time.
Serve and enjoy!
Can't get enough ribs? Try one of these Slow Cooker Rib Recipes next time: