Looking for a fun summer dinner? Slow Cooker Dr. Pepper Ribs take no time to add to the slow cooker and make for a great easy dinner.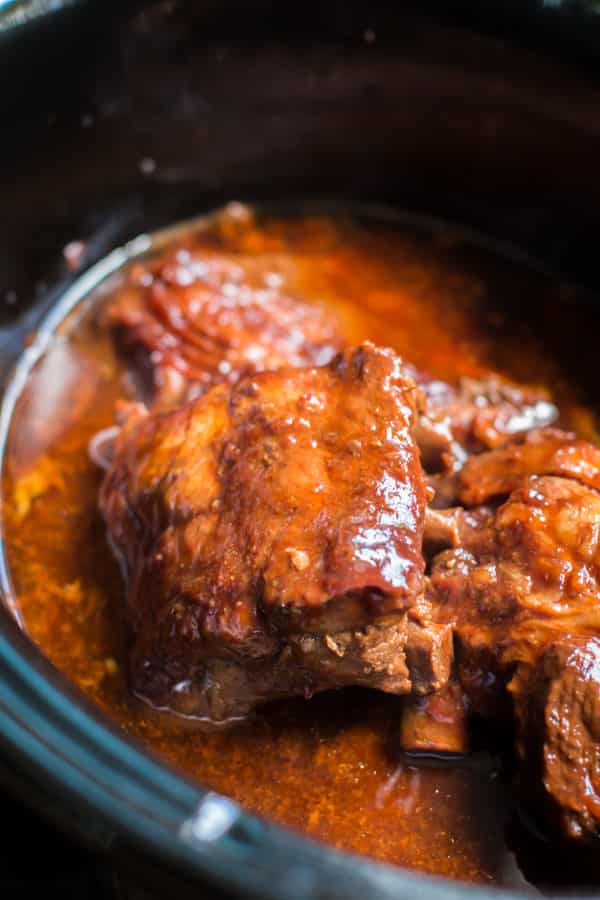 If you haven't done ribs in the crock pot, you need to put it on your dinner menu ASAP. I've done ribs with other cooking methods but for me the cooking them in crock pot is not only is the easiest, it also always cooks the ribs to perfection.
This is one of those dump and go recipes. The hardest (and grossest) thing about this recipe is removing the sinew form the back of the ribs. It's a thin piece of tissue that you would think would break down with cooking, but it doesn't all the way and is not good eats. This piece of tissue is easily removed by taking a knife and loosening an edge of it, then grab hold of that edge and rip it off, if you are lucky it will come off in one piece. I made ribs for my entire extended family years ago in the oven, not only did I not cook them long enough to get tender, I left that piece on the back of the ribs. I'm really surprised my family let me cook at all for family functions after that.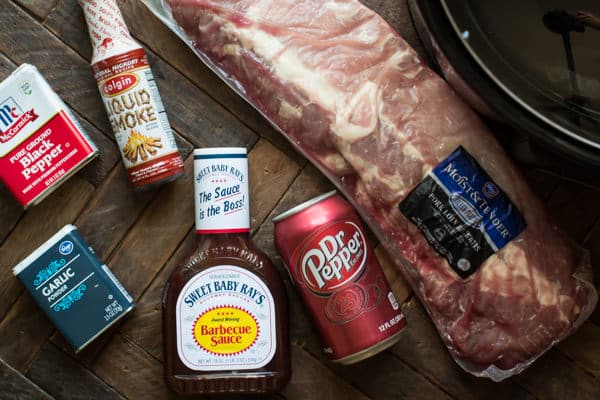 The Dr. Pepper adds sweetness to the ribs, notice I did not add brown sugar to the recipe, I think that would have been way to much sugar.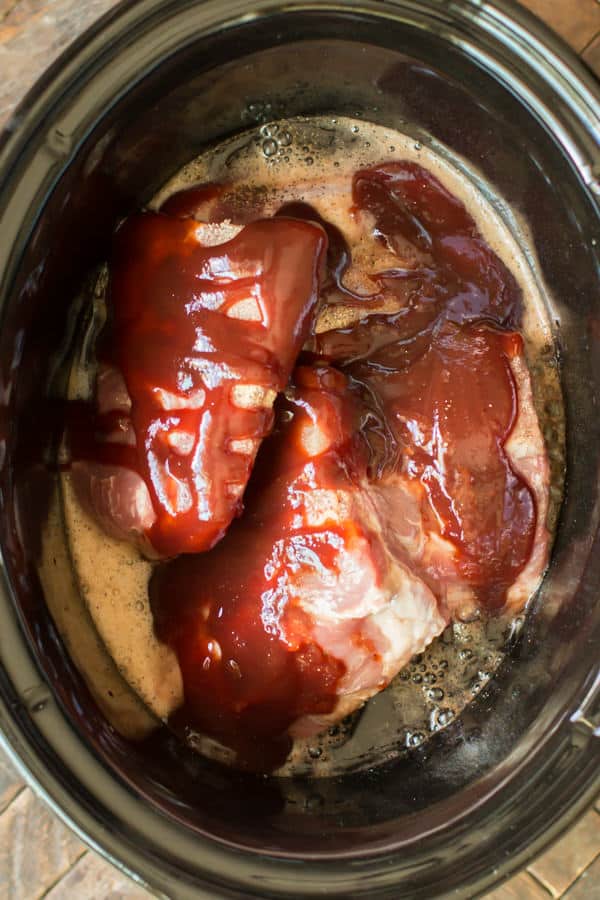 Cooked to perfection!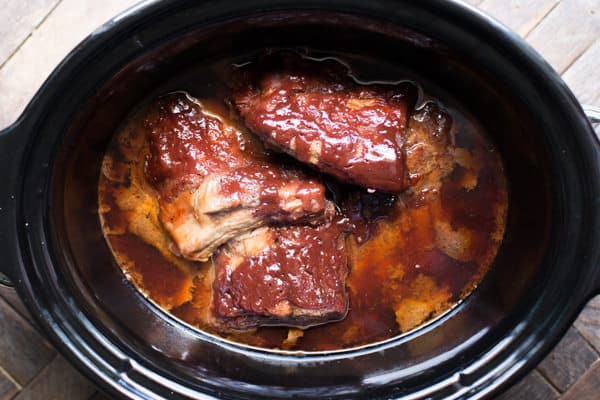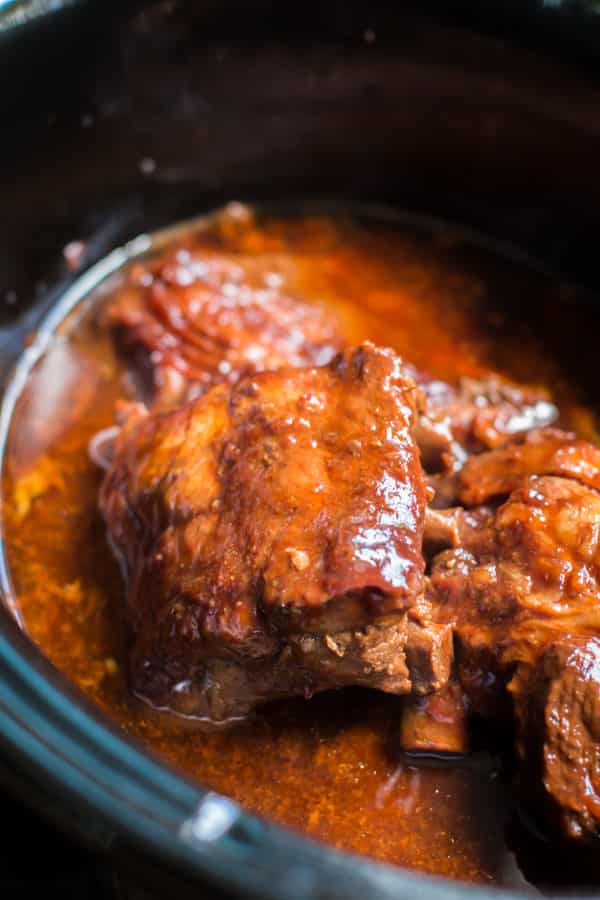 Here is my YouTube video of this recipe. You can follow me on YouTube, here.
Have a great week! I will be posting a new recipe for you next week, stay tuned.
Slow Cooker Dr. Pepper Ribs
Ingredients
1 rack baby back pork ribs
¼ tsp. pepper
½ tsp. garlic powder
1 tsp. hickory liquid smoke
1 cup barbecue sauce
1 (12-oz.) can Dr. Pepper
More barbecue sauce for serving
Slow Cooker Size:
Instructions
Remove the sinew from the ribs (it's the white slimey thing on the rounded back part of the ribs.) I do this by lifting a edge of it up with a knife, then grabbing it with 2 fingers. If your lucky the entire things will come off in one pull.
Cut the ribs in to 4 even sections, or in half. Doesn't matter how you slice it.
Add to the slow cooker
Sprinkle over the pepper, garlic powder and add the liquid smoke.
Drizzle over the barbecue sauce.
Pour the Dr. Pepper in.
Cover and cook on LOW for 8 hours without opening the lid during the cooking time.
Serve with additional barbecue sauce if desired
I used my touch screen 6.5-quart Crock-Pot® for this recipe. Though any slow cooker 5-quart or larger will work fine.

You may also like: Slow Cooker One Pot Chicken Burrito Filling