This easy camping meal for Beanies and Weenies is one of my favorite childhood recipes! Don't judge on the simplicity of it, I know I could have added other things to it like BBQ sauce, mustard or onions, you can if you like, but this is how I like them, just Pork n' Beans and dogs. This is one of the meals I made at the family reunion. I started it before we went swimming, and when we got back it was ready to serve.
We had the best time camping at my mom's side family reunion, the first 3 days were really relaxed, then more family arrived. My daughter rode her bike non-stop with a cousin that was exactly her size. The last day there was a auction to raise money for next year's reunion, and we had a big pot luck that night too. My daughter won a t-shirt in the auction that was a few sizes too big, she wore it to bed with her 6 glow in the dark bracelets. I think she had a blast. I can't wait for next year already.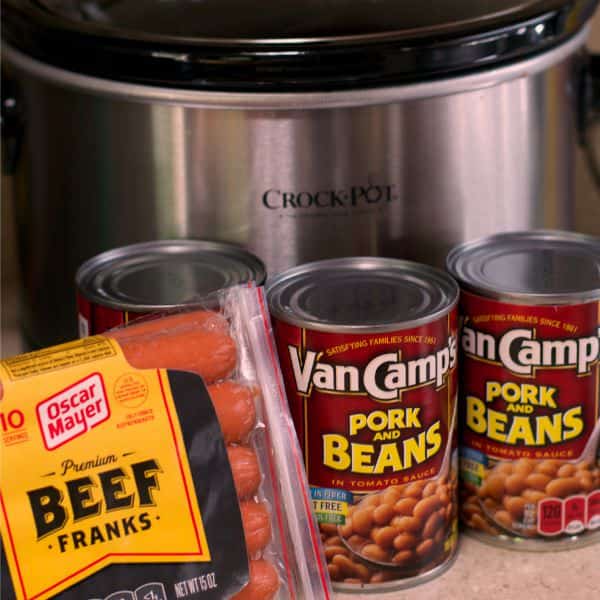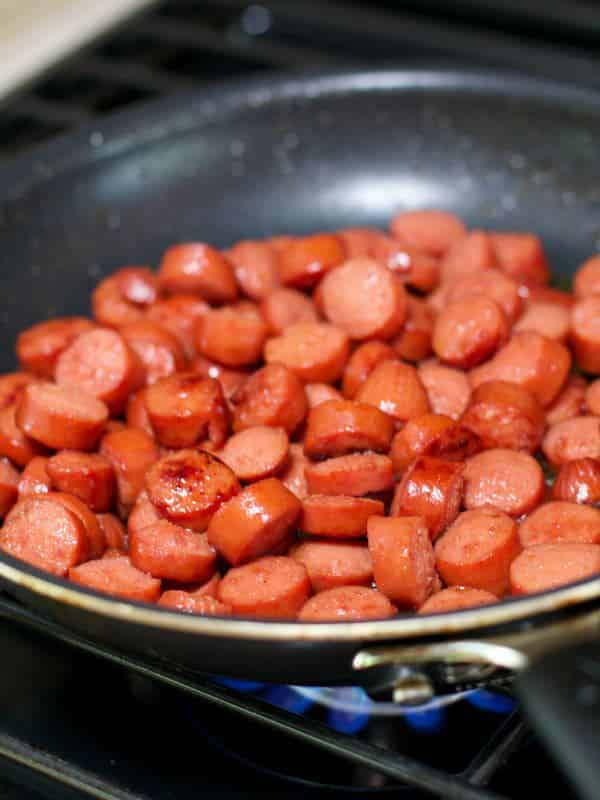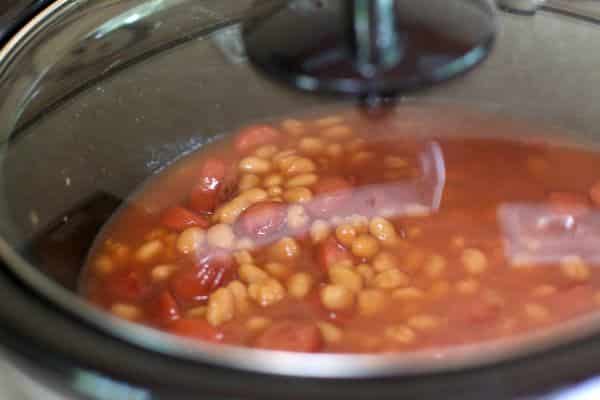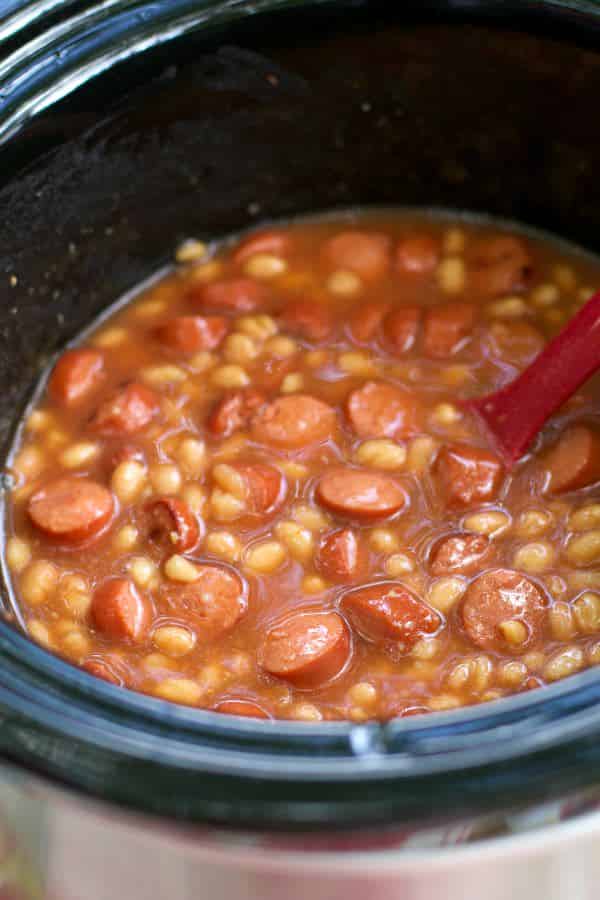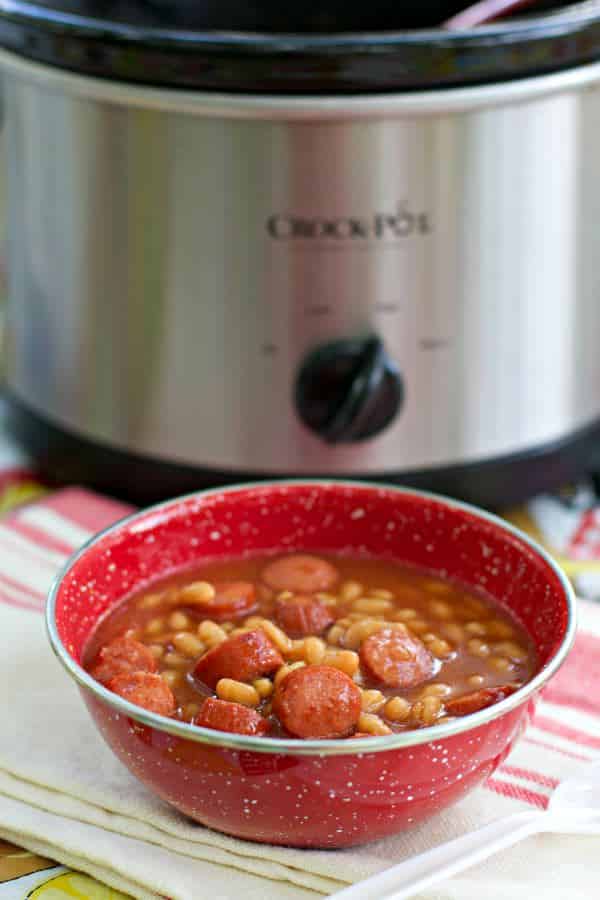 Beanies and Weenies
Ingredients
4 (15-oz.) cans Pork and Beans
1 (15-oz.) package beef hotdogs
Instructions
Add all 4 cans of beans to a 4-quart or larger slow cooker.
Slice the hotdogs. Heat a medium skillet on medium high heat. Brown the hotdogs, and add them to the slow cooker with the beans. Stir.
Cover and cook on HIGH for 3-4 hours.