These Slow Cooker Easy Meatball Sliders are great for game day or even better for a family dinner served with a tossed salad!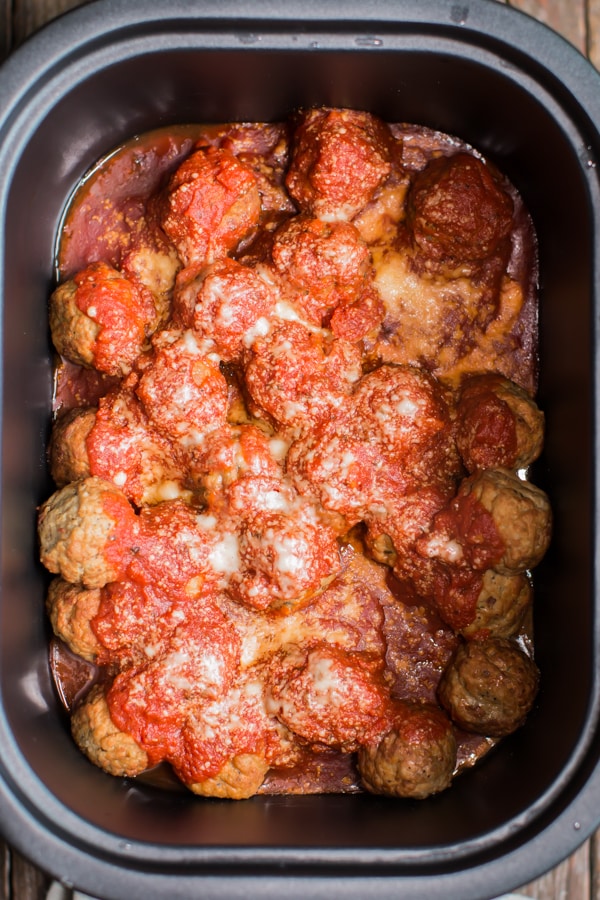 Hi all! You will love how easy this meal is! My family eats dinner at the table at least 4 times a week and we get so tired of the same ole' things. Everyone in my family loved this. We love the flavors in these meatball sliders, they have the same flavors of spaghetti but the meatballs are on little buns instead of pasta. I decided to serve these with a salad, it sure went great with the sliders and made it a complete meal.
For this recipe I use Ragu® Homestyle sauce, the Thick and Hearty Roasted Garlic is the flavor I chose. There are a few other sauce choices, you can see those here. I LOVED the roasted garlic flavor in this sauce, it was sweet and not overpowering in garlic flavor, just the right amount.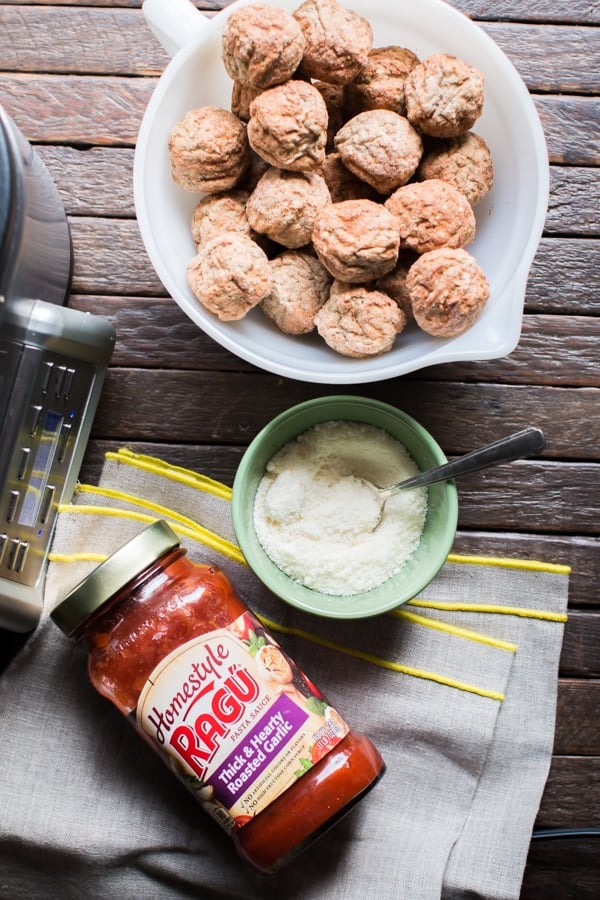 First I add the meatballs to the slow cooker.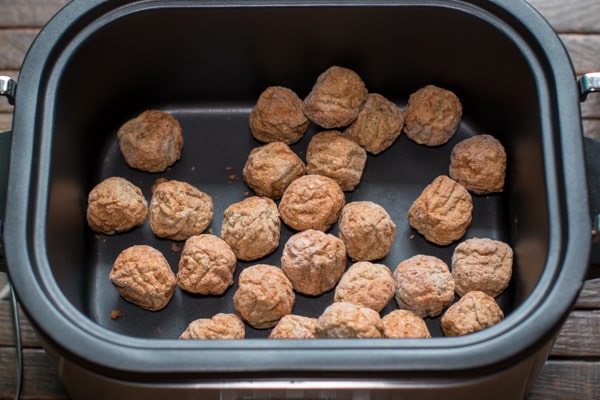 Then the Ragu® Homestyle Thick and Hearty Roasted Garlic Sauce and grated parmesan.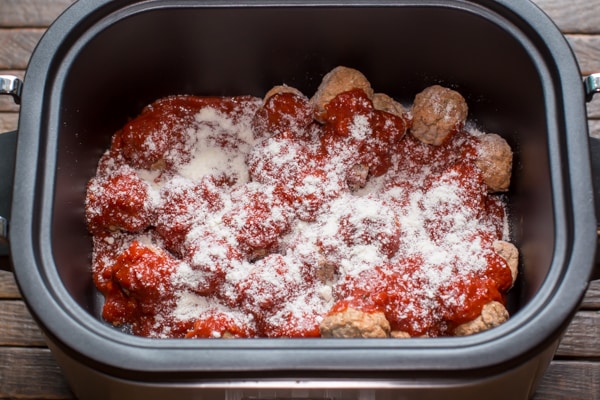 Cook on HIGH for 3 hours.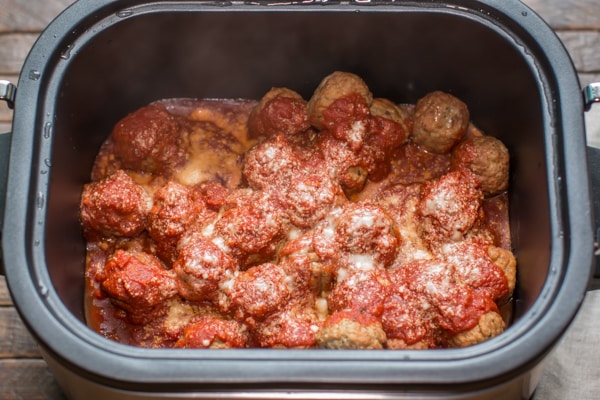 The sauce stays thick even with the slow cooking. The meatballs add a touch of meaty flavor to the sauce.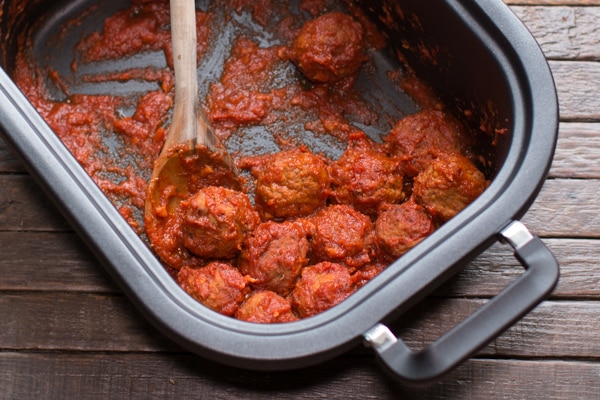 I put the meatballs on slider buns and add parmesan cheese.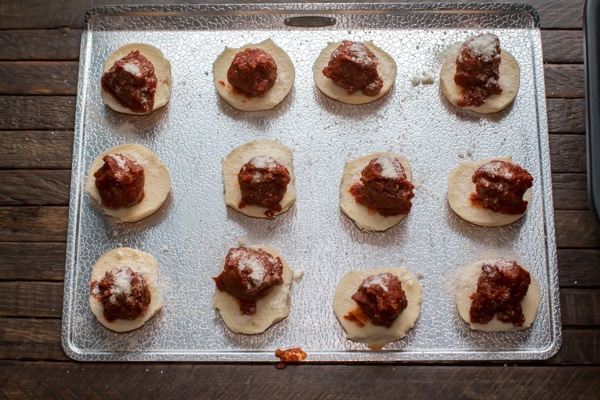 Then I add mozzarella and let that melt under the broiler in the oven.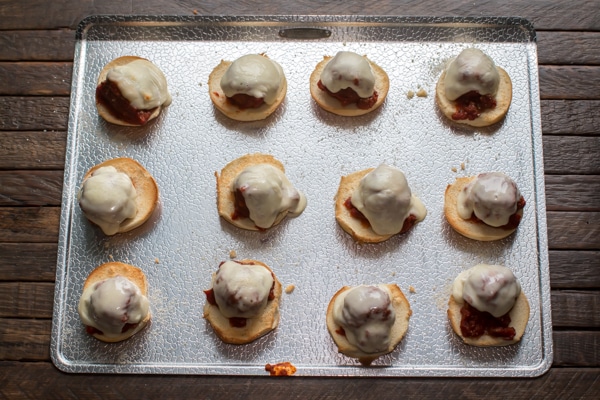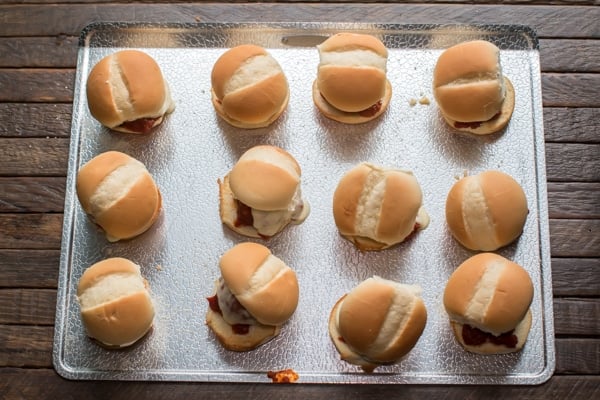 Ready to serve! I bought a pre-made tossed salad to go with these sliders.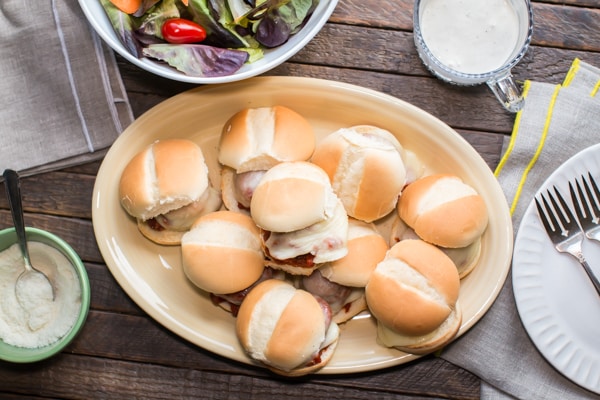 Three sliders are a good portion size if you are really hungry, that's how many my husband had. I had two, and Lola had one. Reminds me of the story of the three little bears! The package of meatballs I bought had 26 meatballs, plenty to serve a crowd or to have some for leftovers the next day.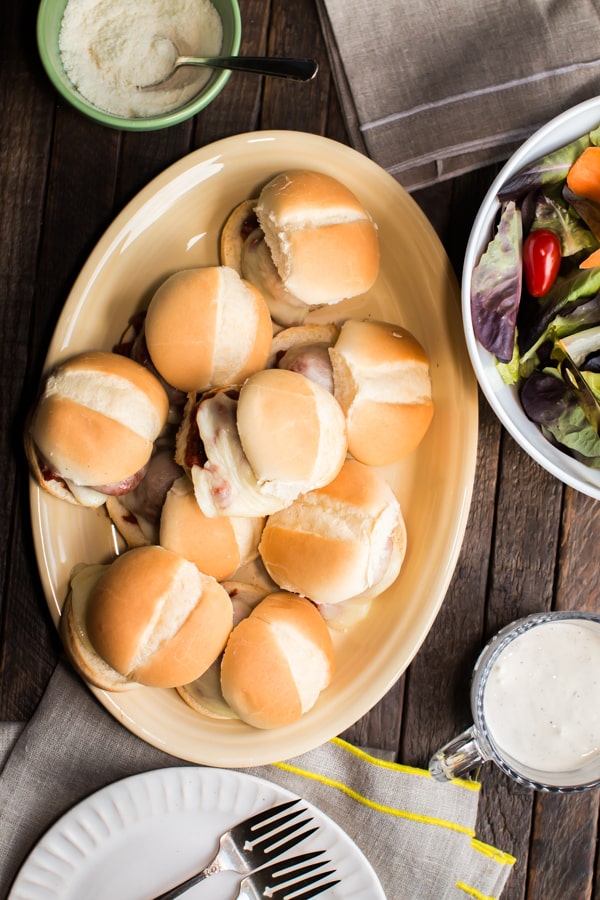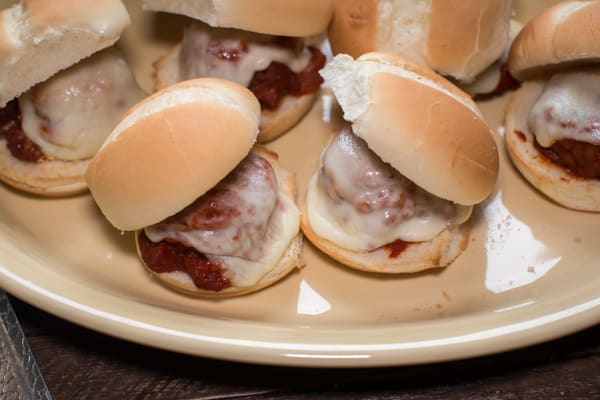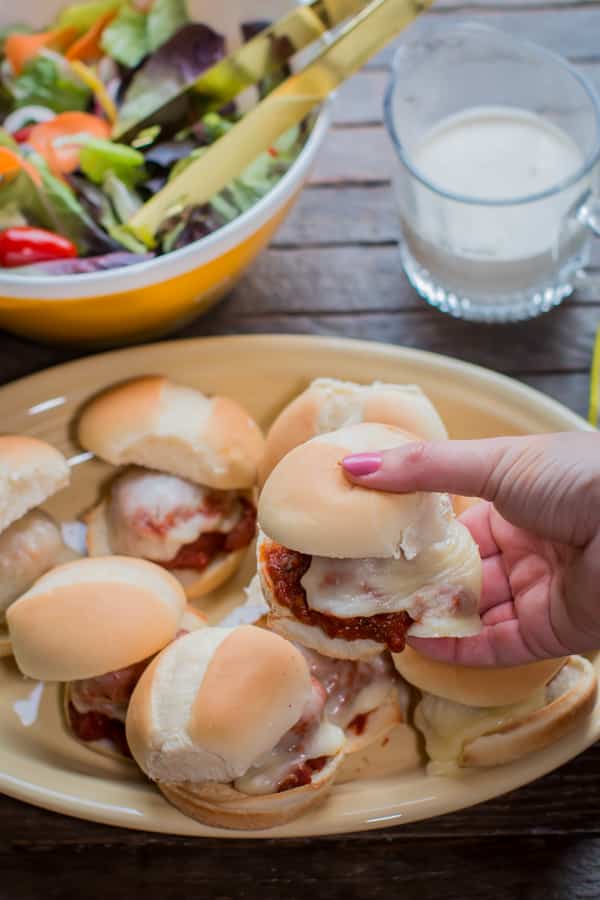 You can see my YouTube video below about how to put this easy meal together!
Don't let how easy this recipe is stop you from making it! It really makes for a good family dinner. Check out the Ragu® website to see what other flavors of sauce they have, next I want to try the mushroom sauce! You can also find more easy Ragu® recipes here. Enjoy and I hope you have a great weekend!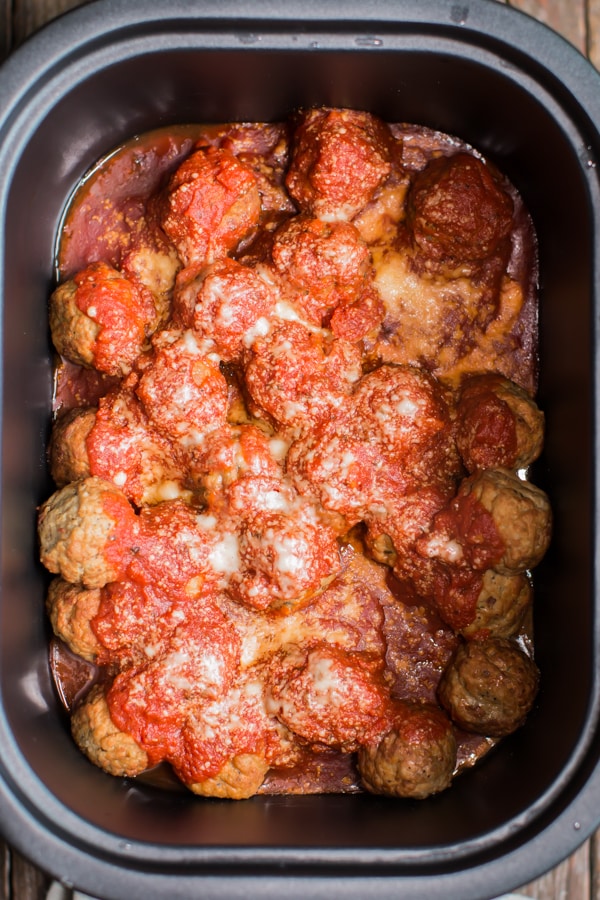 Total Time:
3
hours
5
minutes
Ingredients
1

2-lb. bag frozen meatballs (I use Italian style)

1

23-oz. jar Ragu® Homestyle Sauce (I use the Thick and Hearty Roasted Garlic)

2

Tbsp.

Parmesan cheese

additional parmesan for serving

mozzarella cheese

slider buns
Instructions
Add the meatballs to the slow cooker. Pour over the Ragu® sauce, try to cover all the meatballs. Sprinkle over the parmesan cheese.

Cover and cook on HIGH for 3 hours.

To serve, start assembling the sliders on a cookie sheet. Add a meatball to each slider bun bottom. Sprinkle with parmesan cheese and top each meatball with mozzarella.

Place the sliders in the oven under the broiler (500°).

When the cheese is melted, remove from oven and place the top bun on each slider.

Serve and enjoy!