It's been so long since I've made Pepper Steak in the slow cooker! I never remember exactly how I made it the time before, so I decided I better write it down this time! This Slow Cooker dish is very simple, but has so much flavor. I love the taste of the ginger and soy together. My favorite way to serve this dish is over rice.
School starts this week. My little Lola will be in Kindergarten! I thought I would be excited to have some time alone (which will be nice), but I will be missing her around the house. I am terribly nervous about how shy she is and hope she hits it off with the other kids.
I hope you all have a great week! And I hope you enjoy this recipe for Slow Cooker Pepper Steak.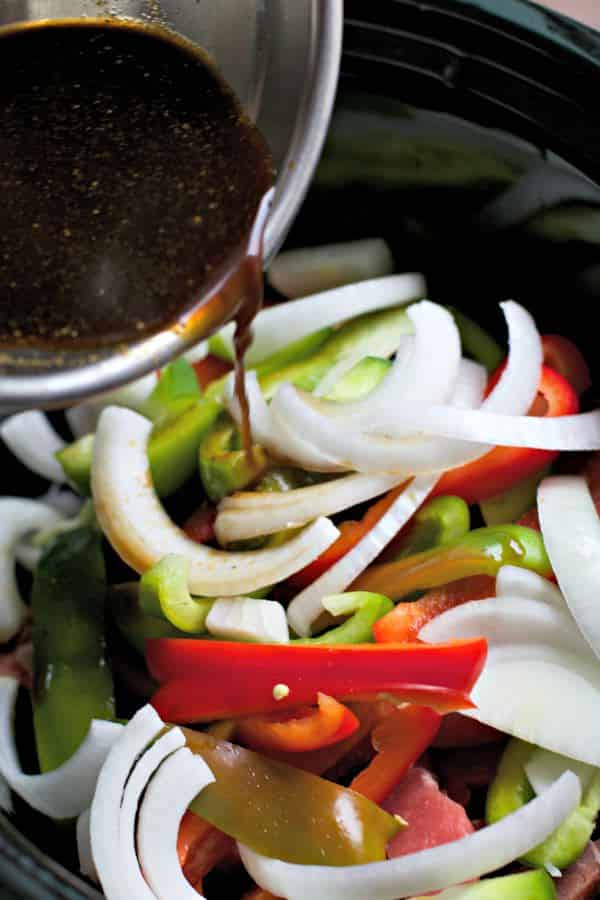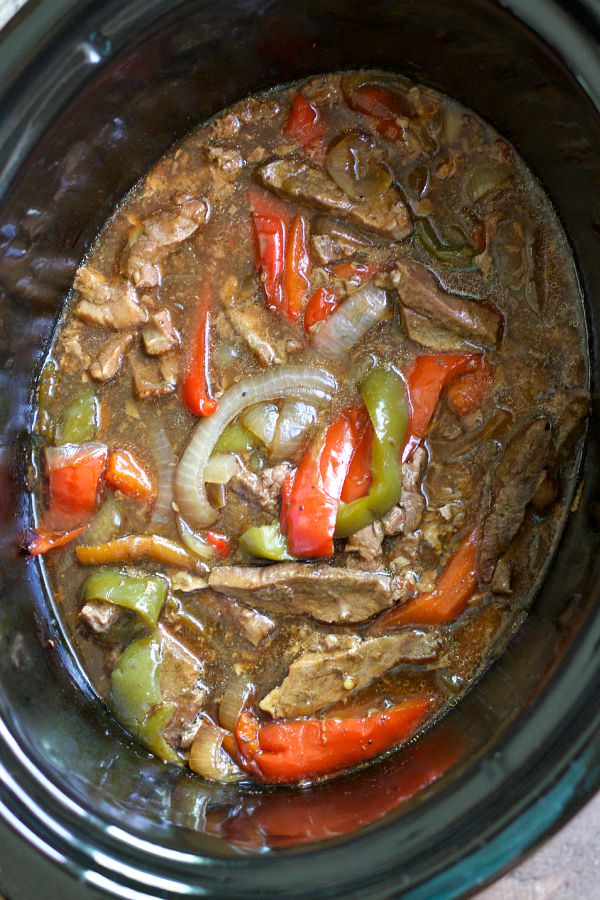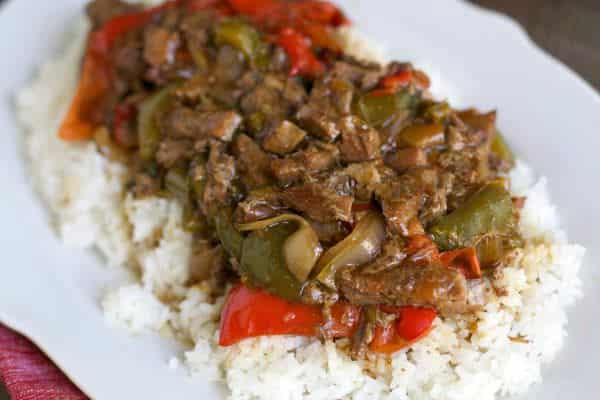 Pepper Steak
Ingredients
1.5 lbs. Beef strips (In my grocery store I can get beef already in strips, packaged), or top sirloin cut into strips
1 green bell pepper, sliced thick
1 red bell pepper, sliced thick
½ white onion, sliced
For the sauce
½ cup water (divided see below)
2 beef bouillon cubes
1 Tbsp. cornstarch
3 Tbsp. soy sauce
¼ tsp. ground ginger
¼ tsp. garlic powder
¼ tsp. black pepper
2 tsp. brown sugar
Instructions
Place the beef, bell peppers and onions in a 4-quart or larger slow cooker. Set aside.
Add ¼ cup of the water in a glass, drop the beef bouillon cubes into in and microwave for 60 seconds, stir the bouillon cubes until the dissolve in the water.
In a small bowl combine the other ¼ cup water (make this cold water), and the cornstarch, soy sauce, ginger, garlic powder, black pepper, and brown sugar, whisk until the cornstarch dissolves. Add the hot beef bouillon water to this mixture and stir. Now pour this sauce over the beef, peppers and onions in the slow cooker.
Cover and cook on LOW for 5 hours. Serve over steamed rice.
Recipe adapted from
Food.com
and
AllRecipes
You may also like: Slow Cooker Chicken and Gravy