Wanting to try something new in your Slow Cooker? Look no further, this Slow Cooker Ropa Vieja is a unique but delicious meal to try!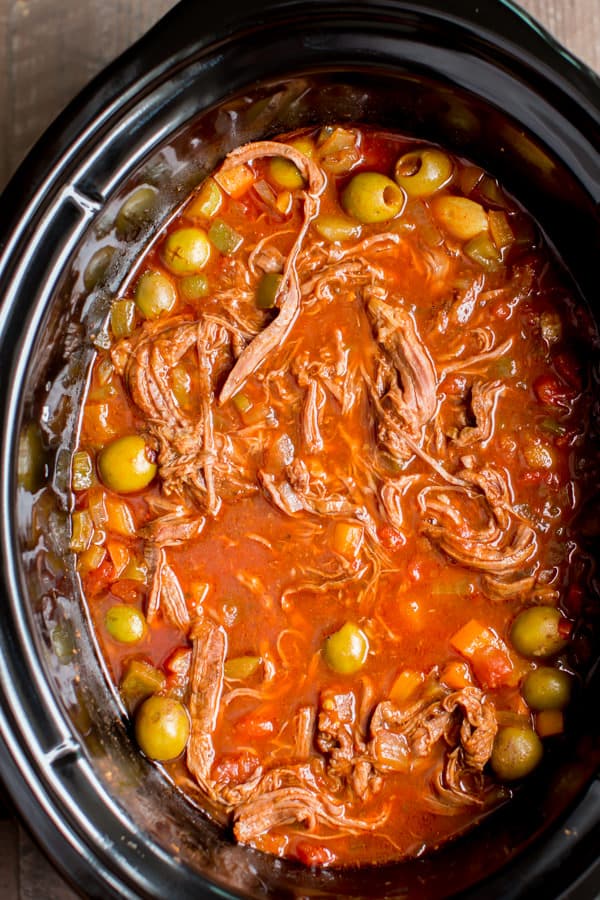 The moment I saw this meal I knew I must try it in the slow cooker. Shredded beef recipes in the slow cooker is where I shine, LOL. If you never heard of Ropa Vieja, it's a national Cuban dish that means old clothes, I'm guessing because the meat looks like really old shredded clothes? Not a great name for a recipe, I know! Let's move past that strange name and see what delicious ingredients create this beautiful dish.
This is not a spicy dish, but still full of great flavors. The sauce has diced tomatoes, tomato paste, beef broth, apple cider vinegar, turmeric, cumin, oregano, garlic, bell pepper, onion and green olives. I wasn't sure if the green olives would overpower this dish, they did not at all. The olives added a bit more vinegar flavor which really lends to overall flavor of the sauce.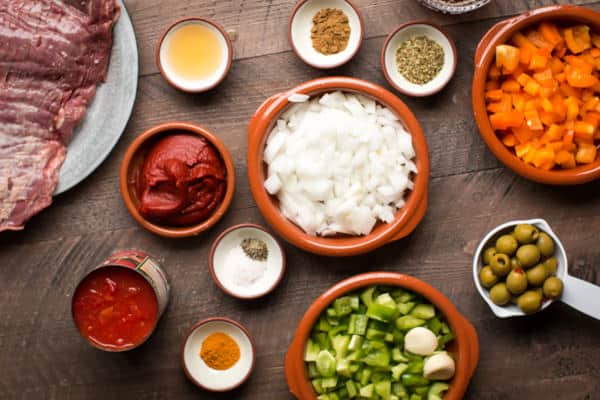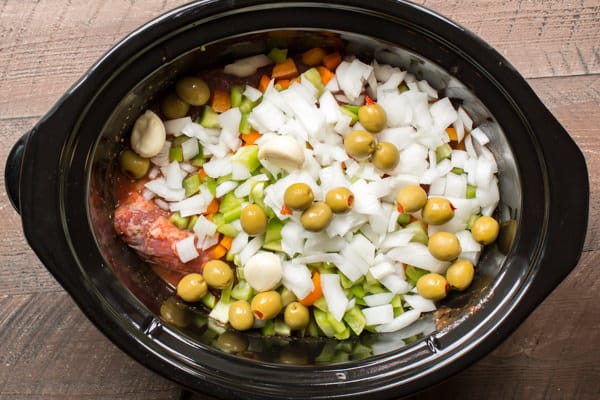 This recipe needs 9 hours of cooking time. I checked at 8 and the meat wasn't quite ready. This is an awesome recipe if you work all day!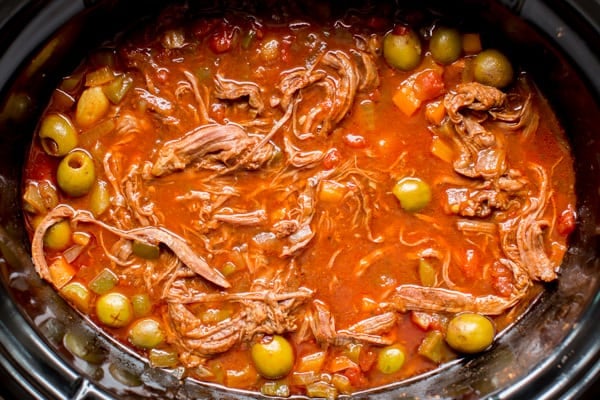 I was on the hunt for yellow rice to serve with this, since I was in no mood to make it from scratch. Let me tell you that this rice below is amazing. Tastes like it's flavored with chicken but the flavor is from saffron and turmeric. I highly recommend trying this, and get 2 bags because they are tiny.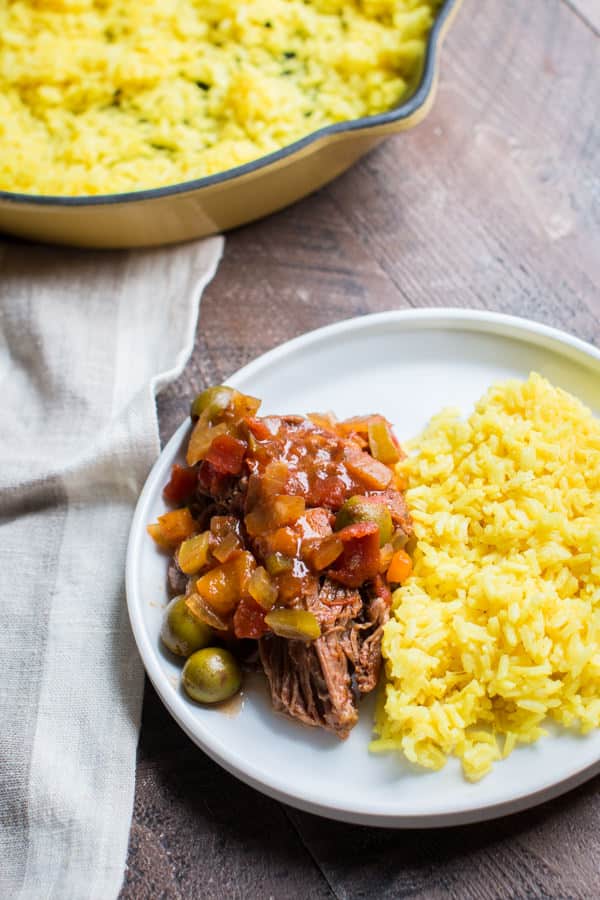 The only thing I thought that would make this meal better is a green salad. You know how a salad makes certain comfort food meals better? That's what this meal needed to give a bit of crispy texture to the plate, not a time for steamed veggies.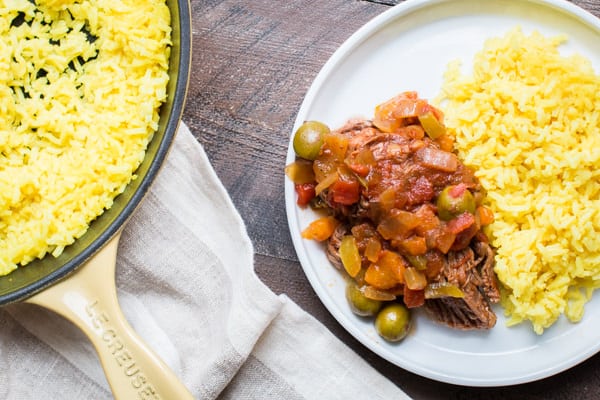 Below is the video on how to make this meal, it's super easy, no browning the meat or extra steps in this recipe. You can follow me on YouTube, here.
I hope you have a great week, I'll be back soon with more recipes. Be sure to sign up for my newsletter to be the first to see my new recipes.
Slow Cooker Ropa Vieja (Cuban Beef)
Ingredients
3 lbs. beef flank steak
1 cup beef broth
1 (6-oz.) can tomato paste
1 (14-oz.) can petite diced tomatoes
1.5 tsp. salt
¼ tsp. pepper
1 tsp. oregano
1 tsp. cumin
½ tsp. turmeric
1 Tbsp. apple cider vinegar
1 small white onion diced
2 bell peppers, diced
1 cup Spanish olives
3 whole garlic cloves, peeled
Cooked yellow rice for serving
Slow Cooker Size:
Instructions
Add the beef broth, tomato paste, diced tomatoes, salt, pepper, oregano, cumin, turmeric and apple cider vinegar to the slow cooker. Stir.
Add the flank steak and flip it around in the sauce so it gets coated. Add the bell pepper, onion, olives and garlic cloves, mix those items together to combine on top of the meat.
Cover and cook on low for 9 hours on LOW without opening the lid during the cooking time. Shred the meat with 2 forks right in the slow cooker.
Serve with yellow rice and enjoy!
I used my 6-quart Crock-Pot® for this recipe, though this will fit in any slow cooker 4-quarts or larger.

You may also like: Slow Cooker Summer Minestrone Soup