Do you love Chipotle as much as I do? Then you will love this Copycat Chipotle Barbacoa recipe I made in my slow cooker. We eat Chipotle one night a week, no joke. I LOVE their Barbacoa. If you don't know what Barbacoa is, I would describe it as a Mexican shredded beef.
I found on Chipotle's website the ingredients to make this beautiful Barbacoa. Though I didn't know the exact measurements for the ingredients Chipotle uses for their barbacoa, I think I came pretty close. One of the ingredient is cloves, that's the wild card in the recipe. I use just one pinch of ground cloves, it adds a depth of flavor to the meat. Don't leave it out, I believe this is what makes the barbacoa taste so good!
If you want to go all out, make these other copycat chipotle recipes to go with your barbacoa:
Copycat Chipotle Cilantro Lime Rice
Copycat Chipotle Fresh Tomato Salsa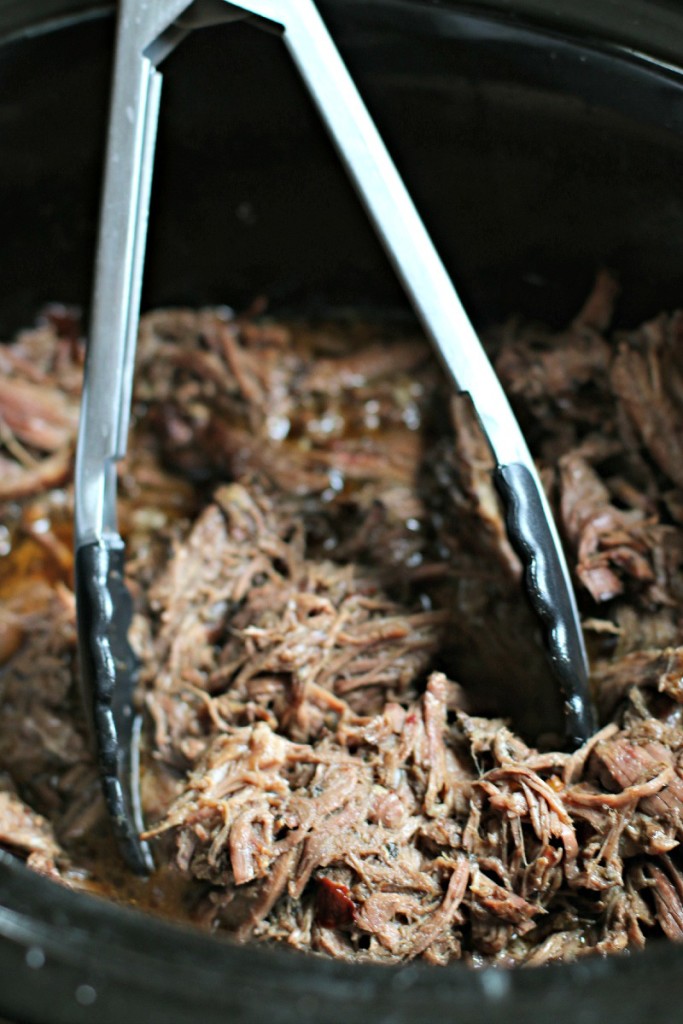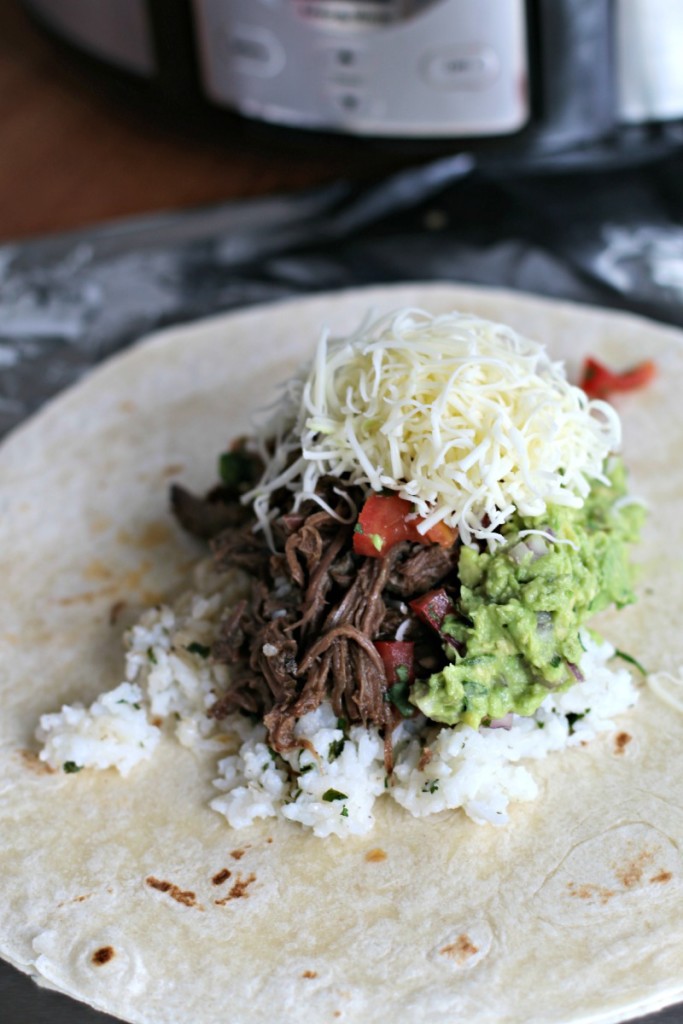 Copycat Chipotle Barbacoa
Ingredients
2.5-3 lbs. beef chuck roast
2 tbsp. cooking oil
½ tsp. salt
½ tsp. dried oregano
¼ tsp. ground cumin
1 pinch ground cloves
1-2 bay leaves (I used 2 small)
2 minced garlic cloves
1 chipotle pepper minced (from can)
1 Tbsp. sauce from chipotle pepper can (adobo sauce)
½ cup water
Instructions
Heat a large skillet over medium-high heat. When the pan is hot add the oil. Brown the chuck roast on all sides, then add the roast to a 5-quart or larger slow cooker.
Sprinkle the roast with the salt, oregano, cumin and cloves. Add the bay leaves, minced garlic, minced chipotle pepper, and adobo sauce (that's from the can of peppers) on top the roast. Add the water around the sides of the roast.
Cover and cook on LOW for 8-10 hours, without opening the lid during the cooking time.
When the roast is done cooking, remove and discard the bay leaves. Shred the meat with 2 forks. If the meat is really fatty, I do the shredding on a plate so I can pick out the fatty pieces and discard them. Add the shredded meat back into the juices in the slow cooker.