It's almost time for the big bowl game! I'm making these Slow Cooker Beer Brats. My husband and daughter love the Oregon Ducks, me I could care less about any sport. But that doesn't mean I won't make the food. I usually make the food for the game, eat, then take off to Barnes and Noble or the fabric store. I'm not an unsocial person, I just can't sit still through the game.
These beer brats tasted great! I love how the house smells when I add beer to the crock pot. When the guests arrive they get choose when they want to eat since the slow cooker keeps these brats nice and warm during the game. Did you notice I used bell peppers in the colors of our team?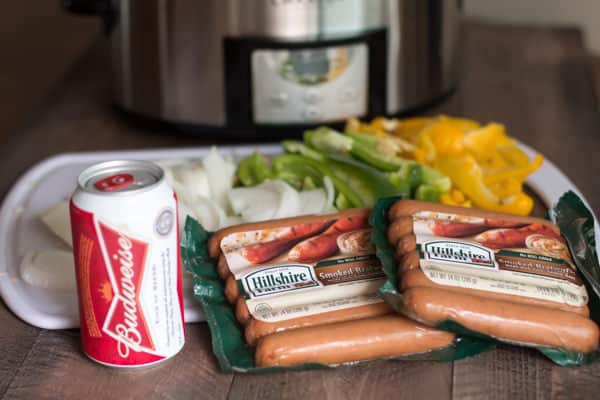 Look how easy these are to throw into the crock pot!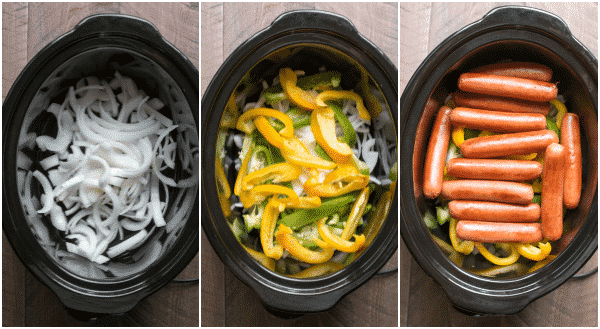 Use your favorite beer. I used Budweiser, that's my husbands favorite. He is not a microbrew person.
Look how good these guys look! I could hardly wait to get one on a bun with mustard!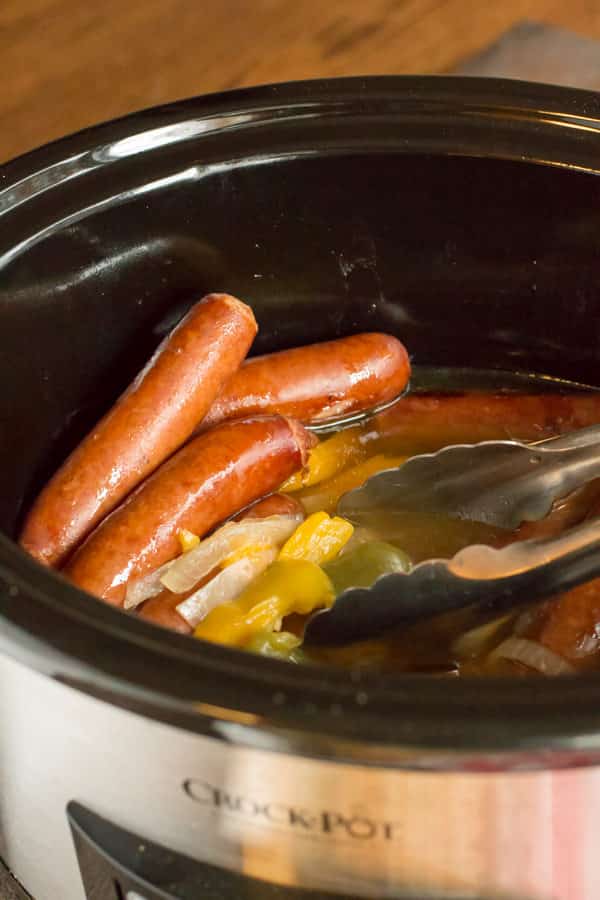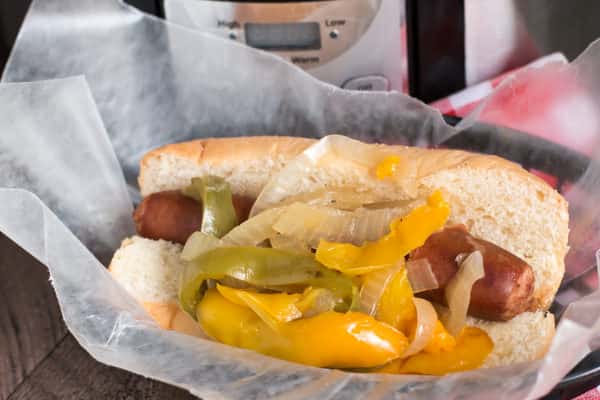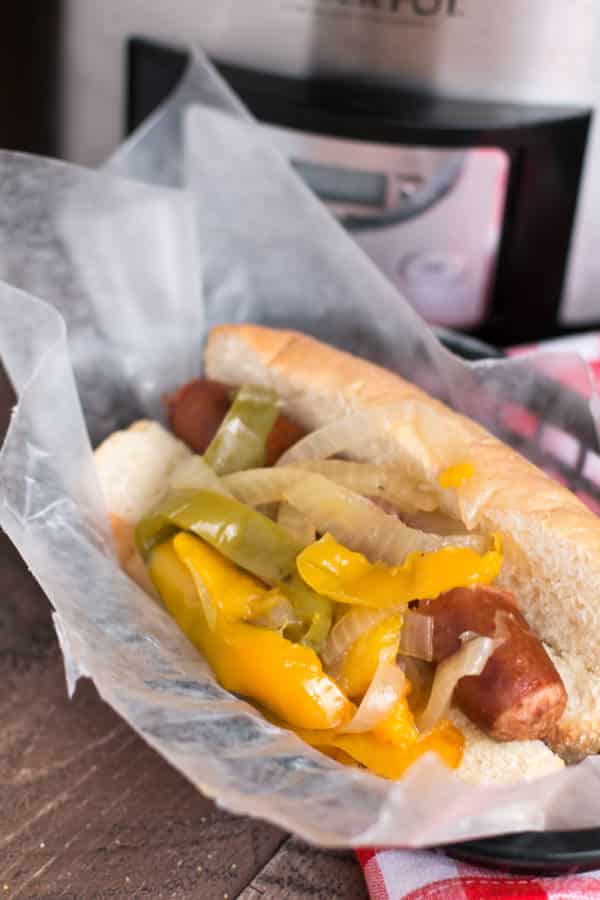 I used my 6-quart Crock Pot with a timer for this recipe, though you could use any size that you can get this recipe to fit in.
Slow Cooker Beer Brats
Ingredients
2 (14-oz.) pkgs. smoked bratwursts
cooking oil
1 large white onion, sliced
2 bell peppers, sliced
1-2 minced garlic cloves
½ tsp. pepper
1 (12-oz.) can beer
Slow Cooker Size: 5 quart or larger
Instructions
In a large skillet over medium high heat add enough cooking oil to cover the bottom. Add the brats and brown them on all sides, I do this in 2 batches. While the brats are browning add the onion, bell peppers, garlic, and black pepper to the slow cooker.
Add the browned brats on top of the onion and peppers. Pour over the beer.
Cover and cook on HIGH for 3 hours.
Serve the brats, onions and bell peppers over rolls. Top with mustard if desired.
Enjoy!
You may also like: Slow Cooker 7-Layer Bean Dip