11 Easy Slow Cooker Side Dishes to spruce up your dinner plate. Choose from Potatoes, Beans, Vegetables or even Mac and Cheese.
Don't forget that the slow cooker can do more than meats. Side dishes in the slow cooker are often overlooked. Dust off your slow cooker and add one of these simple sides to your slow cooker today.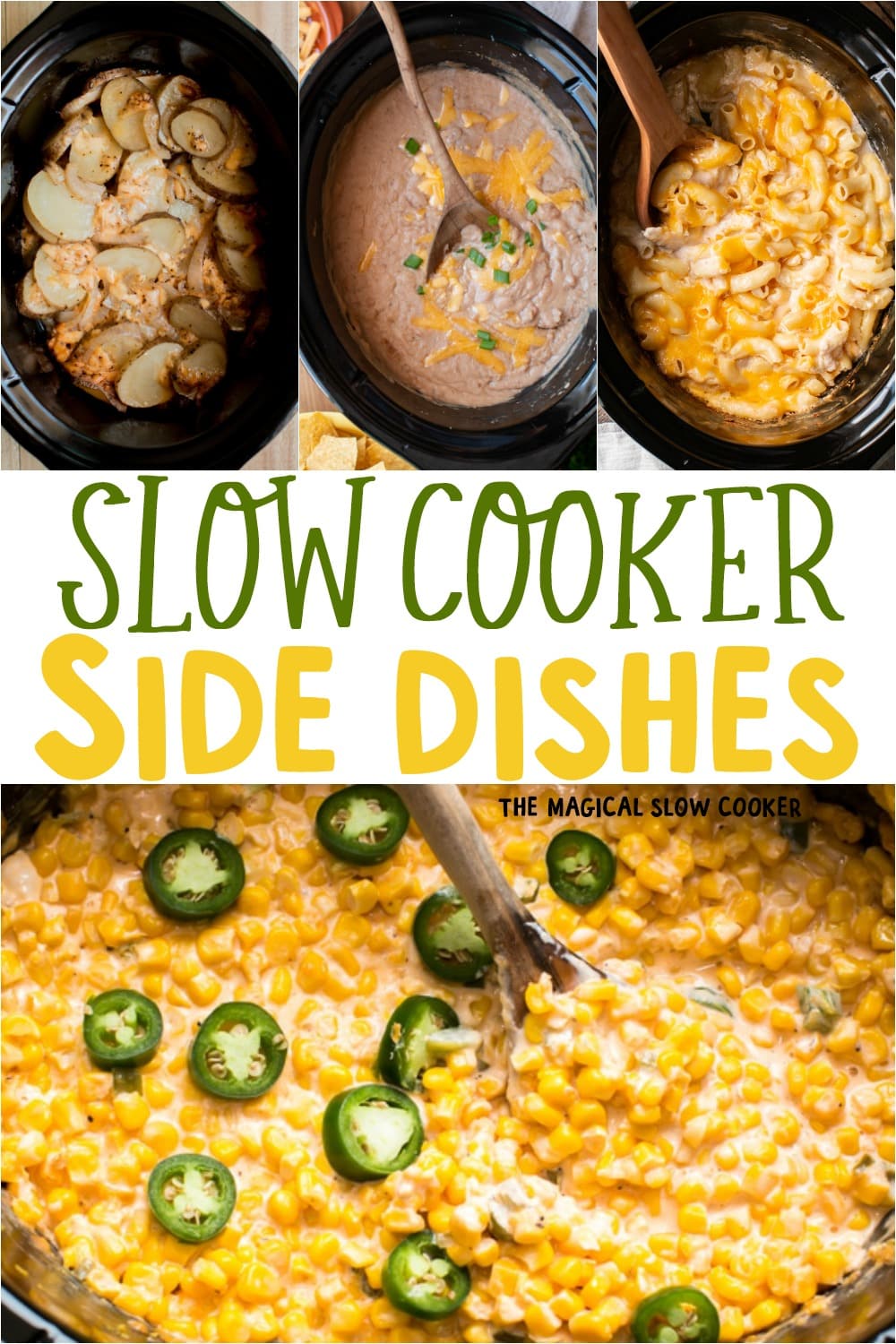 Slow cooker side dishes are great if you have meat going in another crockpot or are grilling. Don't forget that the slow cooker is great to bring to barbecues and potlucks!
Potatoes:
Start one of these potato side dishes in the early afternoon and grill steaks or chicken to go with it!
Slow Cooker Cheesy Mashed Potatoes– The Magical Slow Cooker
Slow Cooker Hot German Potato Salad – The Midnight Baker
Slow Cooker Campfire Potatoes – The Magical Slow Cooker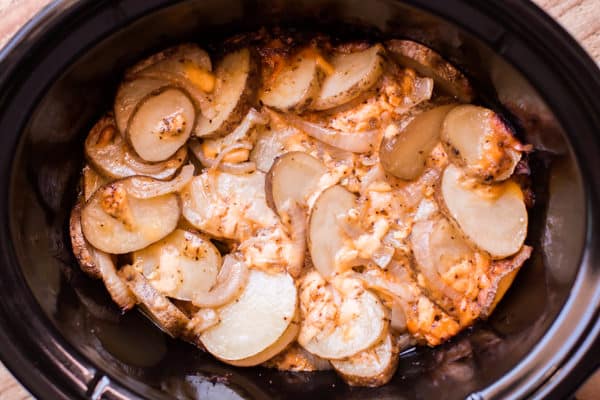 Beans:
Beans are such a great side dish. For Mexican food, we love refried beans, and for potlucks, we like to bring baked beans.
Slow Cooker Baked Beans with Ham Bone – Crunchy Creamy Sweet
Slow Cooker Refried Pinto Beans or Black Beans – The Magical Slow Cooker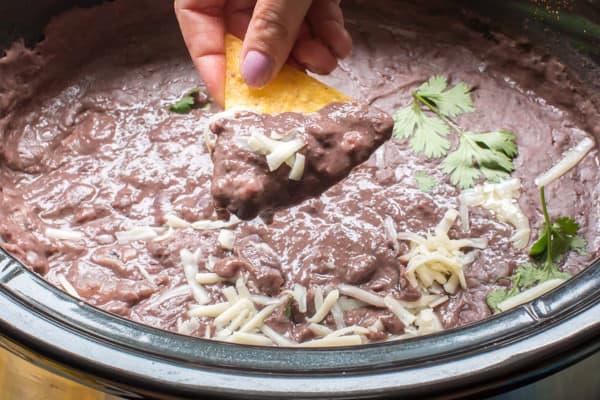 Vegetables:
Vegetables are a must for our side dishes at our house. No lack of flavor in these decadent vegetable side dishes. If you have a garden, these recipes will help you use up your extra veggies.
Slow Cooker Cheesy Jalapeno Corn – The Magical Slow Cooker
Slow Cooker Brown Butter Carrots – The Food Charlatan
Southern Style Green Beans with Bacon and Potatoes – South Your Mouth
Slow Cooker Squash Au Gratin – Recipes that Crock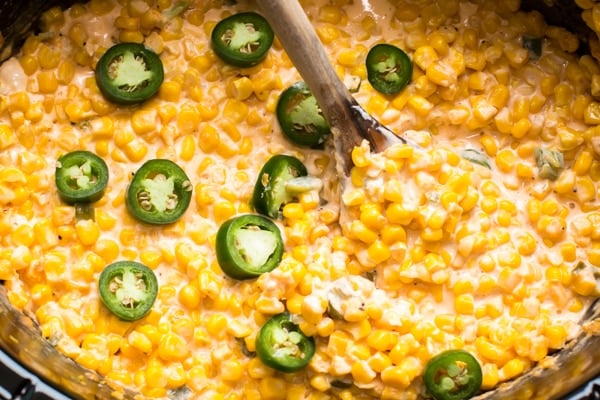 Pasta:
One of the best side dishes for last. Creamy mac and cheese can make any dinner better.
Slow Cooker Mac and Cheese – The Magical Slow Cooker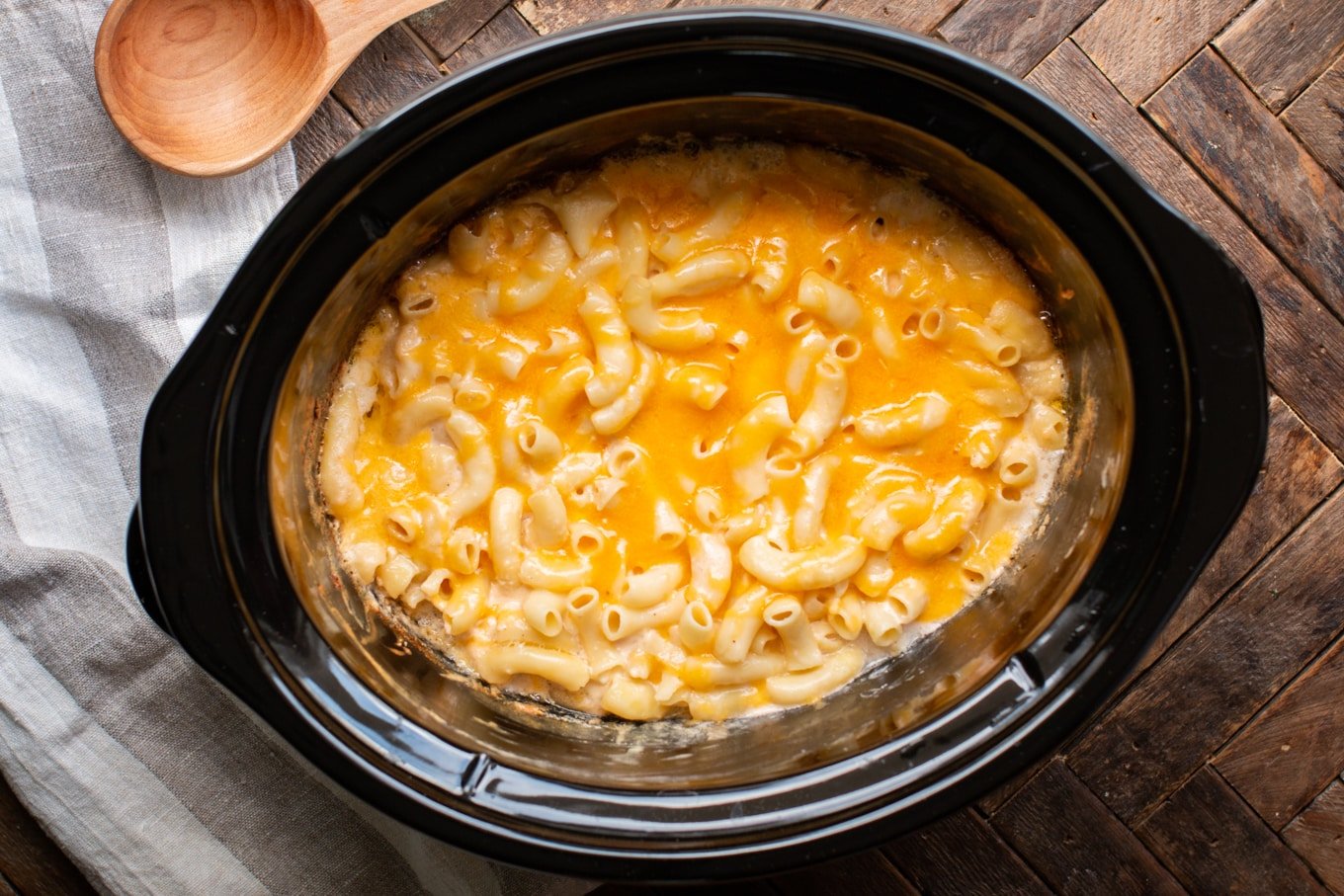 Traveling with a slow cooker?
Taking food to a barbecue or potluck? Here are my tips for traveling with a full pot of food:
The trunk or very back of the car is best.
Place two pieces of scotch tape to hold the lid down (this may not prevent all spills, but it's saved me from significant spillage).
Be mindful of the slow cooker when driving; turns and bumps and may cause spillage.
Invest in a locking lid slow cooker.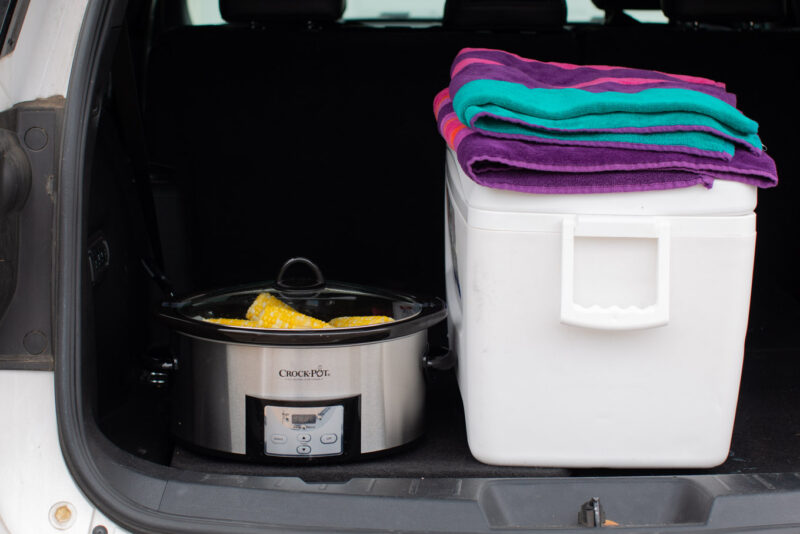 First Published 05/23/2016
Updated 06/22/2019