I had an abundant amount of apples this week and I picked up some beautiful strawberries to make this Slow Cooker Strawberry Applesauce. I love how well this recipe turned out. I wasn't sure how the strawberries would stand out with all the apples, but they did perfectly. A perfect combination of flavors.
My daughters number one request for me to make is applesauce and this new Slow Cooker Strawberry Applesauce is her new favorite. She loves it straight out of a bowl. And I love it on buttered buttermilk toast.
This is one of those recipes that you can't mess up. For my recipe I use what apples I have on hand, use as many apples and strawberries you have to fill the slow cooker 3/4 full. Also add the sugar to taste. I used sugar in the raw to sweeten this applesauce, I use that sugar for most of my cooking.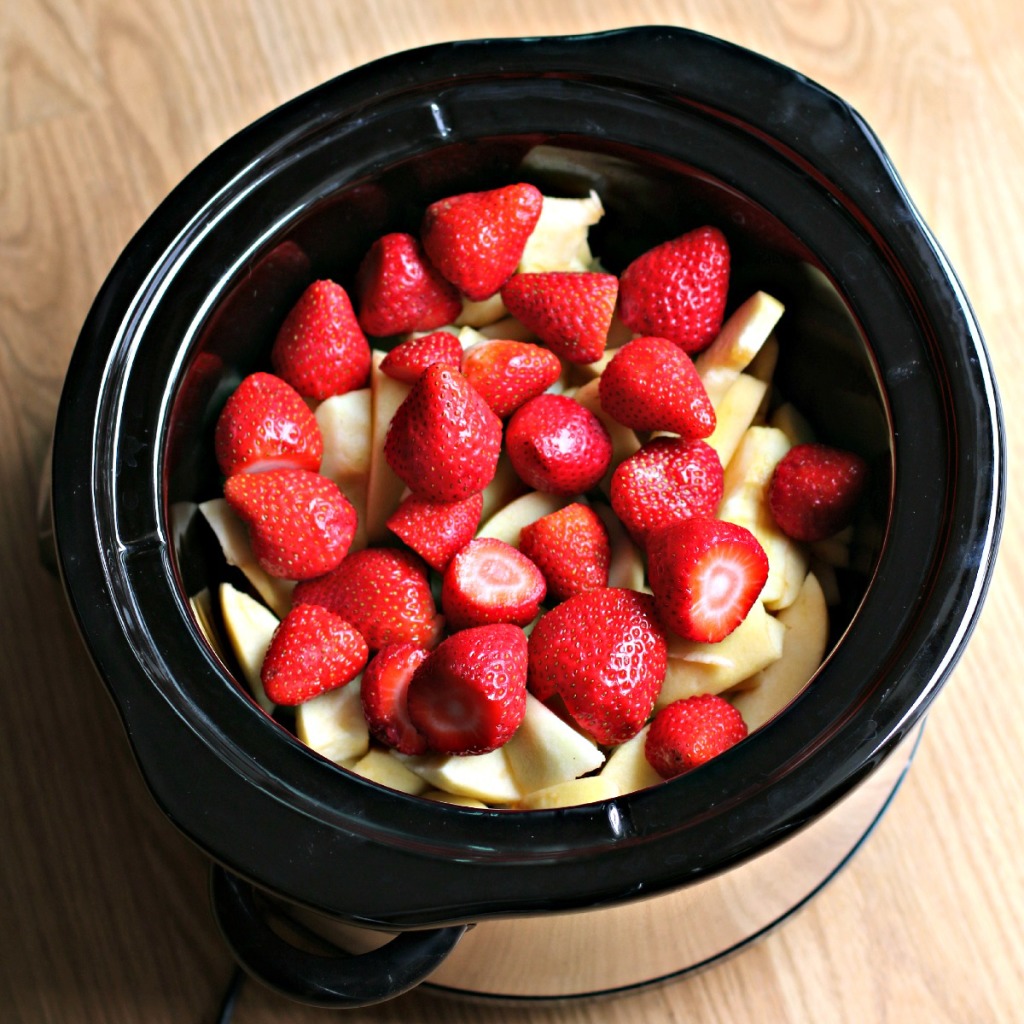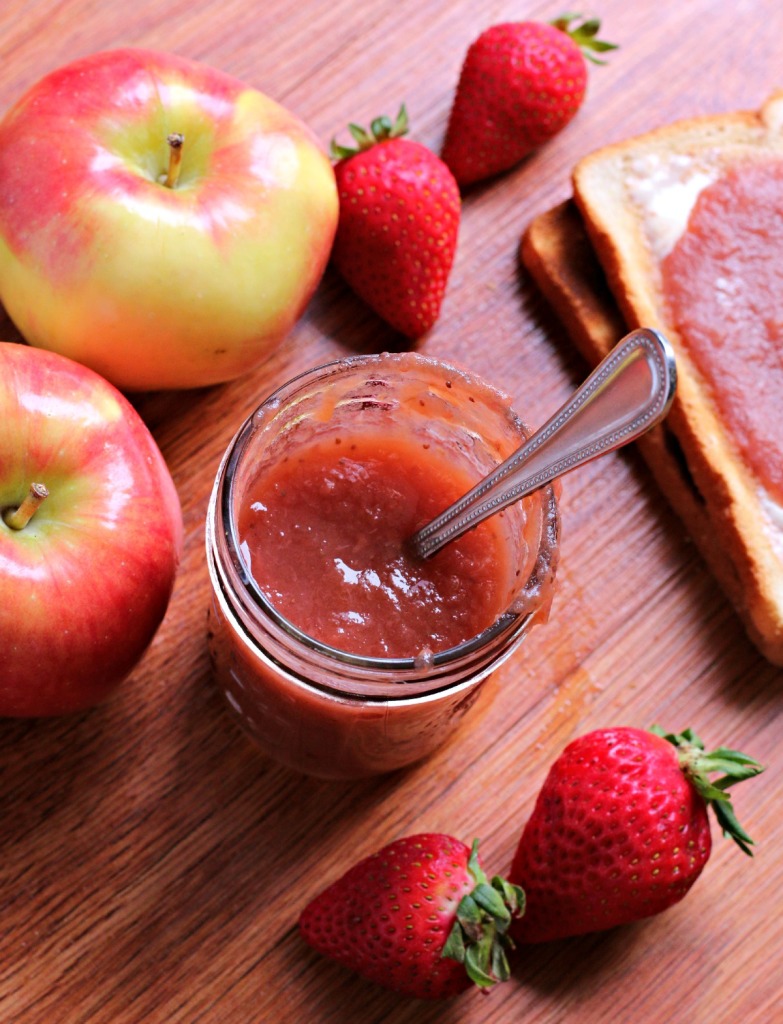 You can see how easy this is to make below on my YouTube video, you can follow me here.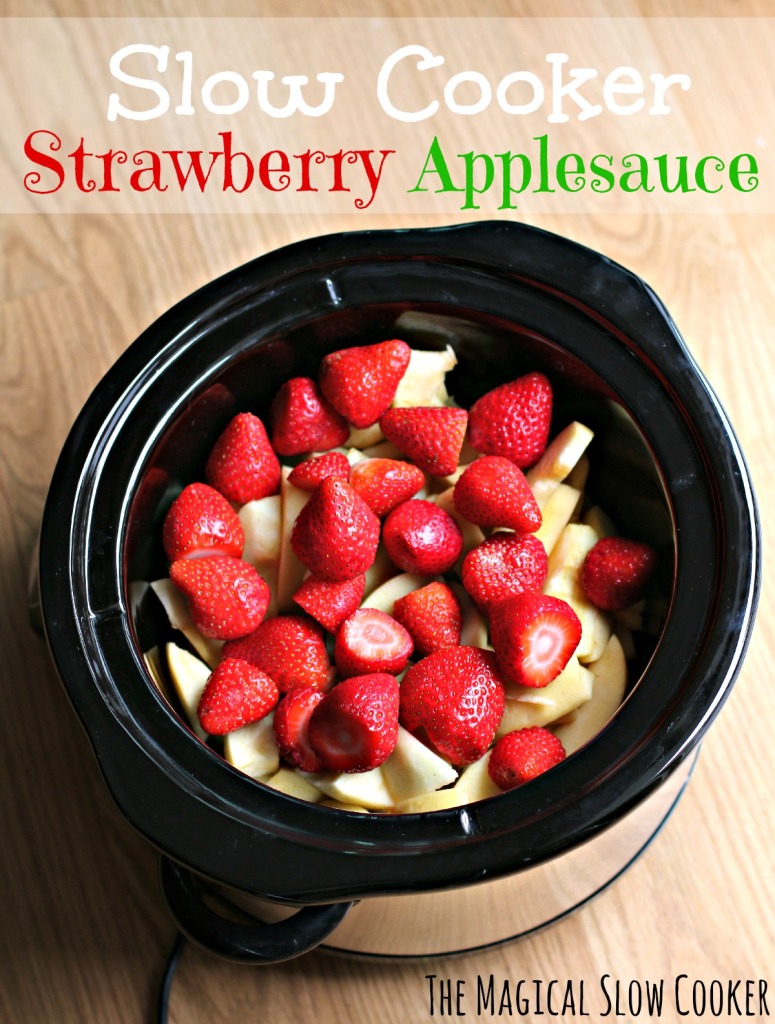 Slow Cooker Strawberry Applesauce
Ingredients
about 6-7 cups peeled, cored and sliced apples- any variety
1 pound container strawberries, stems removed
½ cup water (apple cider or apple juice works well too!)
sugar to taste (raw, white, or brown) I used 3 tablespoons of sugar in the raw
Instructions
Add the apples and strawberries to a 5-quart or larger slow cooker. Add the water.
Cover, and cook on HIGH for 4 hours.
Add cooked apples and strawberries to a blender, cover and pulse just a few times until smooth but not pulverized.
Stir in the sugar to taste.
Serve and enjoy!
You may also like my Slow Cooker Cinnamon Applesauce (pictured above)