All the holiday flavors in this Slow Cooker Chicken and Stuffing recipe!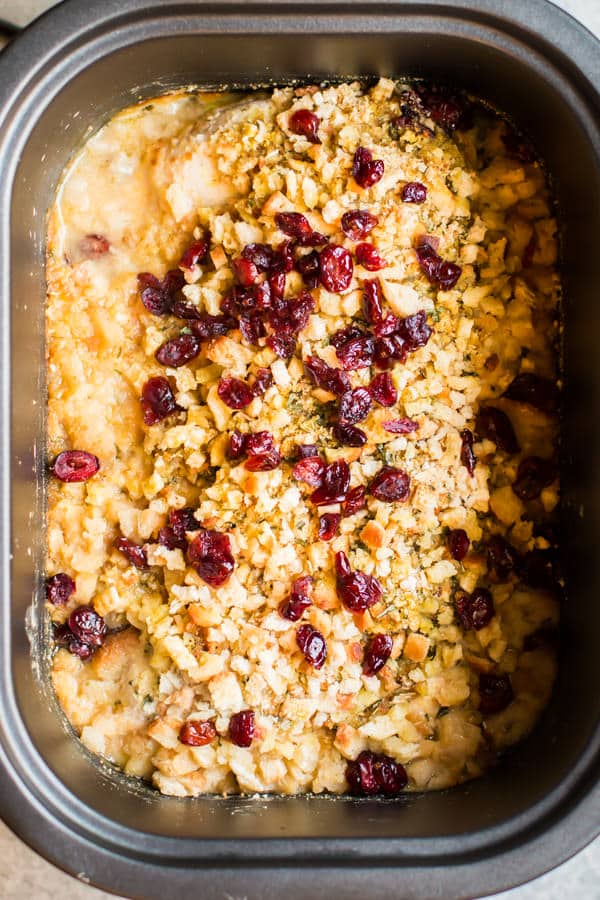 Hi again! If you are like me you can't get enough of the holiday flavors. This meal has just about everything you need for an easy dinner. Chicken, gravy, stuffing AND even cranberries in this beautiful meal.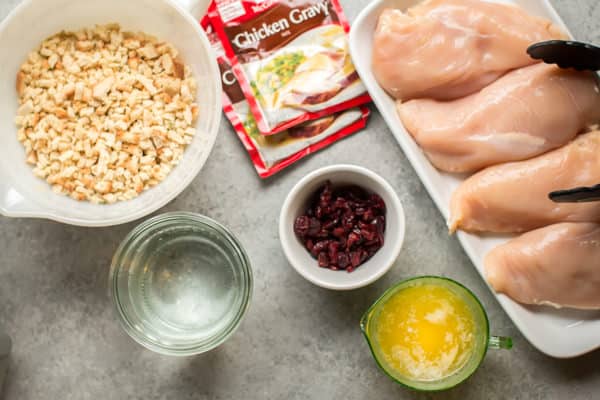 I start by whisking two gravy packets and water together. I use a little less water than the package says because the chicken will let off plenty of liquid, and we don't want this to be watery. I add about 2 pounds of chicken breasts. Use as much chicken as you will need for your family, 1.5 pounds will work fine in this recipe too!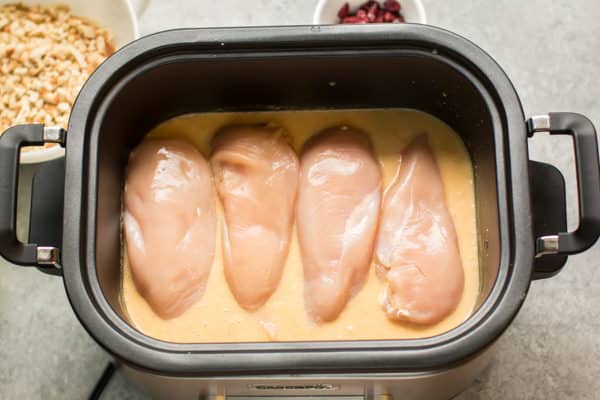 Then I add a box of Stove-Top® stuffing, dried cranberries and melted butter.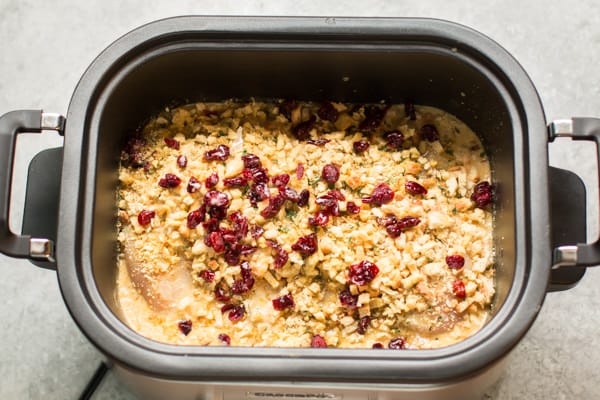 I cover the slow cooker and let that cook for 6 hours on low.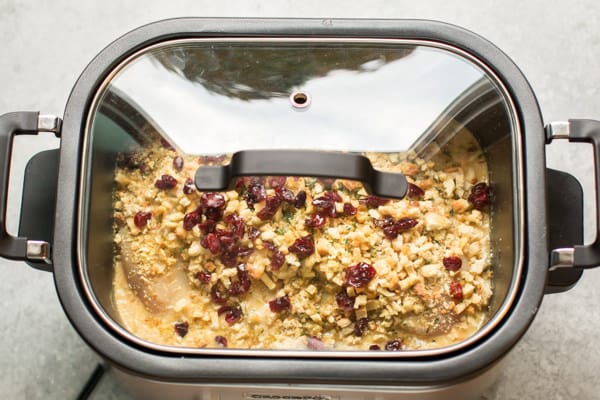 Below is what the dish looks like all done. The chicken is tender, the gravy has thickened and the stuffing is steamed and soft. Aren't the cranberries beautiful in this?!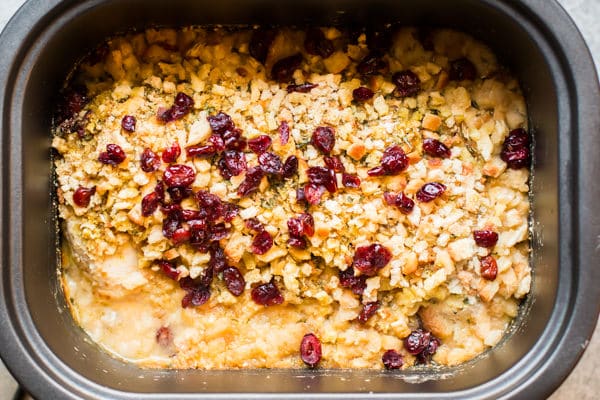 I know I serve a lot of my meals with steamed green beans, but they are so good and easy!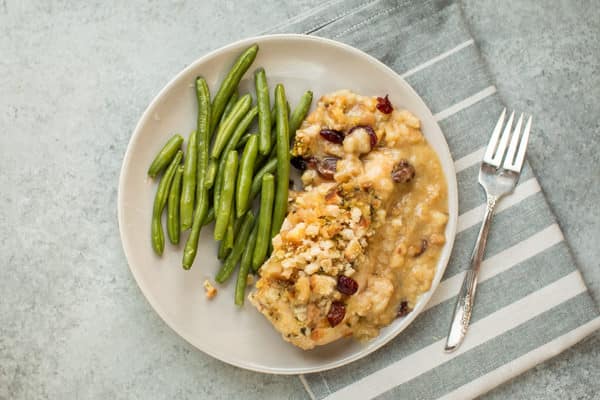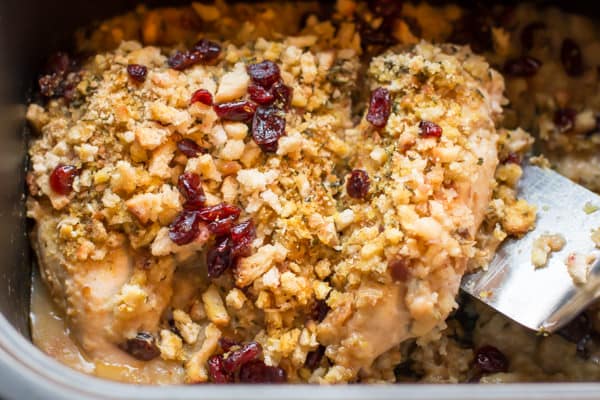 Below is my YouTube video of how to make this easy dinner. You can follow me on YouTube here.
If you are having a small Thanksgiving or Christmas, I think this dish would work well, and a heck of a lot less dishes too! Have a great week!
Slow Cooker Chicken and Stuffing
Ingredients
1.5 cups water
2 (.87-oz.) pkgs. chicken gravy mixes
1.5-2lbs. boneless chicken breasts (3-4 chicken breasts)
1 (6-oz.) pkg. Stove-Top® stuffing mix (I used chicken)
½ cup dried cranberries
⅓ cup melted butter
Instructions
If you have a silicon whisk, whisk the water and chicken gravy packs right in the slow cooker, otherwise do it in a separate bowl, then add to the slow cooker to prevent scratching the slow cooker insert.
Add the chicken breasts into the gravy.
Sprinkle over the stuffing mix. Sprinkle over the cranberries, then drizzle over the melted butter.
Cover and cook on LOW for 6 hours without opening the lid during the cooking time.
Serve and enjoy!
You May also like: Slow Cooker Green Bean Casserole